6 Enthusiast Sedans For Rs 50 Lakh Or Less
Modified On Dec 13, 2017 03:15 PM By Tushar
In a market where unchi has become the new lambi i.e. buyers prefer tall SUVs over long sedans, it takes some great qualities to be a sedan that sells well. Add to that the Indian customer's lust for efficiency and low-running costs above all else, and it takes nothing short of a rebel to be a performance sedan in our country.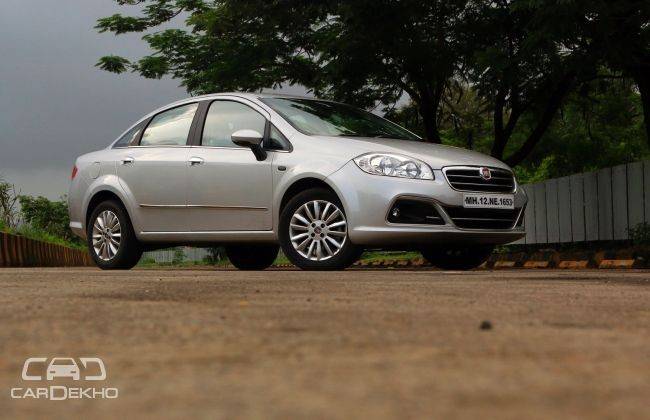 Petrolheads in certain markets overseas do get more by way of options when it comes to this segment, but we're not here to ponder about "what could have been". The fact is, India has some great options for someone who wants a hot saloon. These cars offer the stately styling sedan buyers love, backed up by speed-hungry engines that can still be tamed for everyday usage. What's more is that there's options available across a variety of price brackets.
Want something that's the right balance of practicality, driving dynamics and performance? Here's a look at 6 popular performance sedans you can buy for Rs 50 lakh or less!
Bracket I (Up To Rs 10 Lakh)
Ford Figo Aspire TDCi (Prices: Rs 6.38-7.90 lakh, ex-showroom, Delhi)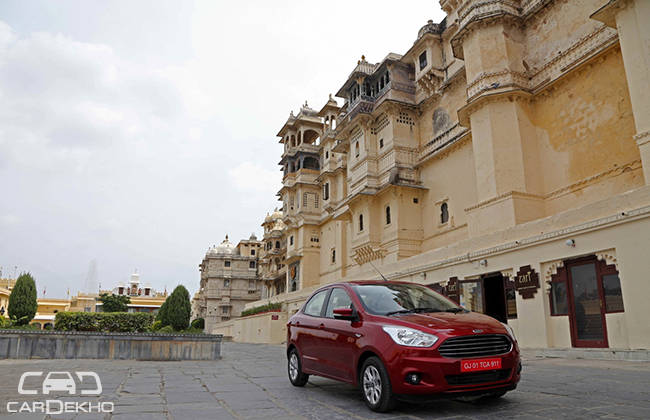 The Figo Aspire is Ford's first stab at the compact sedan space. While it has been designed to be an affordable sedan for the family, in its diesel avatar, it's one of the best fun-to-drive cars on a budget. The 1.5-litre TDCi engine makes 100PS of power and 215Nm of torque. Combine that with its low kerb weight of just over 1,000kg and you get the compact sedan with the highest power-to-weight ratio in its segment!
Honda City i-VTEC MT (Prices: Rs 8.11-11.24 lakh, ex-showroom, Delhi)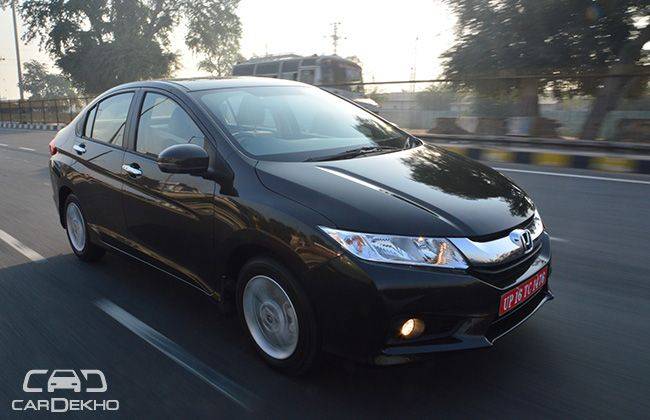 Yet another performance sedan that hides in plain sight. The City is Honda's mainstay and its most reputable model in India. While most people buy the petrol City for its refinement and reliability, the 1.5-litre i-VTEC engine is actually a fantastic, rev-happy unit that belches out 119PS of power and 145Nm of torque. The City's suspension isn't the best over bad roads, but its stiff edge makes the car quite precise to manoeuvre. The steering is light for urban usage, but isn't devoid of feedback, so you can have some fun in the corners too.
Honorary Mentions: Hyundai Verna 1.6 VTVT
Bracket II (Rs 10-30 Lakh)
Chevrolet Cruze VCDi (Prices: Rs 13.95-17.46 lakh, ex-showroom, Delhi)

An aggressively performing car that comes from a brand we wish was more aggressive in India. The Chevrolet Cruze is an enthusiast's favourite, with petrolheads often hitting the used car lots to find a well-maintained example. This performance sedan is showing its age, but still backs up its muscular design with a gem of an engine. The 2.0-litre diesel mill plates up 166PS of power and a chunky 360Nm of torque, proving that you don't need petrol to be a petrolhead. Throw in the 6-speed manual/automatic transmissions it's available with, along with the grippy 205-section tyres, and you get a formula that makes everyday driving a pleasure.
Skoda Octavia 1.8 TSI (Prices: Rs 19.06-21.22 lakh, ex-showroom, Delhi)

The nameplate that arguably gave Skoda its identity in India is the Octavia. The Octavia TSI gives you segment-above performance and is one the most dynamically sorted enthusiast sedans you can buy. Pumped out of the 1.8-litre, turbo-petrol engine is a mighty 180PS of power and 250Nm of torque for some simply explosive performance. Opt for this engine in the Octavia range and you also get a multi-link rear suspension that not only supports greater handling, but improves the ride quality as well. If you're hungry for something more, the Octavia vRS is on its way to India in 2017!
Honorary Mentions: Volkswagen Vento TSI, Fiat Linea 125 S
Bracket III (Rs 30-50 Lakh)
Jaguar XE Portfolio (Price: Rs 47.99 lakh, ex-showroom, Delhi)

Jaguar's entry-level sedan packs some serious horsepower under the hood in its range-topping 'Portfolio' iteration. Driven to the rear wheels through an 8-speed automatic transmission are 240 of the finest British horses, cooked up by its 2.0-litre petrol engine. The power drives the XE from 0-100kmph in 6.8 seconds. There's also 340Nm of torque on tap from as low as 1,750rpm, making its performance easily accessible too.
Volvo S60 T6 Petrol (Price: Rs 43.26 lakh, ex-showroom, Delhi)

Volvo is the underdog when it comes to luxury car brands in India. However, the Swedish automaker enjoys the good graces of a niche audience and caters to a very select set of customers with models like the S60 T6. The sedan rages ahead of the 300 horsepower barrier with 306PS of power and 400Nm of torque on tap. With all the grunt being channelled to the front wheels, driving this is akin to tying a leash on a tornado.
Honorary Mentions: BMW 320i
What other performance sedans deserve a place in this list? Share your thoughts with us through the comments section!
Was this article helpful ?
0 out of 0 found this helpful