5 Expensive Car Replicas in India that are Unbelievably Cheap
Published On Jan 01, 2016 05:40 PM By Manish
54131 Views

Write a comment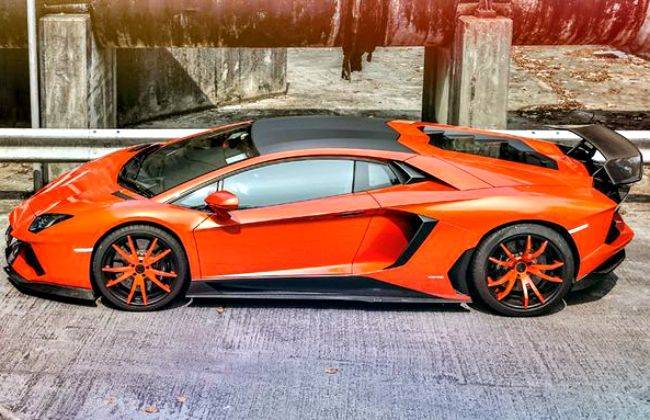 Here's the thing about premium cars, they are an article of desire and the subject of our aspirations and sometimes, our desires don't materialize and that's okay because it does not mean that one can not still experience a fraction of that happiness. There have been many modification projects where enthusiasts have enhanced particular aspects of their cars to enhance its performance, but we have lined up modifications where a brave few dared and achieved their dreams. Let's check out our pick of the top 5 tastefully done premium car replicas:
5) Mahindra/Jeep Rubicon Wrangler

This particular modification started out its life as a Mahindra Armada and after some artistic strokes from Mr. Abdul Salam and his team down in Kerala, the car is now worthy of being rechristened as Jeep Wrangler Rubicon. The rugged appeal of the SUV is further enhanced by the overdose of fog lamps. Considering that after its launch Wrangler will cost around Rs. 30 lacs and the fact that this replica is based on a Mahindra Armada, this ride might be the most off-roading fun you can have on a budget.

Source: Team-bhp
4) Toyota/Ferrari F430

Executive Modcar Trends took on the challenge of converting a bland family saloon into a thoroughbred Italian sports car and came out victorious. The donor car was a Toyota Carolla and the F430 conversion didn't only improve the car's aesthetics but also its performance. The F430 replica is almost 20% lighter as compare to the stock car.

3) Tata/Mercedes Ener-G-Force concept

Yup, you read it right. Someone took a look at a borderline impossible, impractical and probably unachievable concept and willed it into existence and quite tastefully at that.This is a rendition of Merc's Ener-G-Force concept, which was built on a Tata Xenon pick-up and flaunts immaculately fabricated deep headlamps, muscular hood scoop and flowing wheel arches.

2) Mahindra/Mercedes G-wagon

Image Source: TeamBhp
This is a Mahindra Bolero, which has been obsessively modified to look like a Mercedes G-wagon. The hood-mounted turn indicators, front-fender vents and the AMG lookalike alloy wheels stay true to the overall premium, albeit rugged appeal of the German SUV. Even the rain cutters have been designed to be reminiscent to those on the Mercedes-Benz AMG G63. The car was listed for sale on classified portals with a price tag of Rs. 14 lacs and to put things in context the original G-wagon costs Rs. 1.9 crores.

Honda/Bugatti Veyron

Topping our list is an offering from a Delhi-based Bugatti lover took it upon himself, to modify his old 1.5-liter AT Honda City into a Veyron. The donor car came with a price-tag of Rs. 2 lacs and with the Rs 10 Lacs charged for the modification, this replica was a steal considering the real deal comes at Rs. 12 crores, almost 100 times the cost of the replica. The car has been modified to precisely emulate the original, both on the outside as well as on the inside.

Recommended Reads:
Was this article helpful ?
0 out of 0 found this helpful