Maruti Suzuki Celerio 6000Km Long Term Review
Published On Nov 22, 2022 By CarDekho for Maruti Celerio
Here is the experience of the peppy little Celerio from the POV of CarDekho's video producer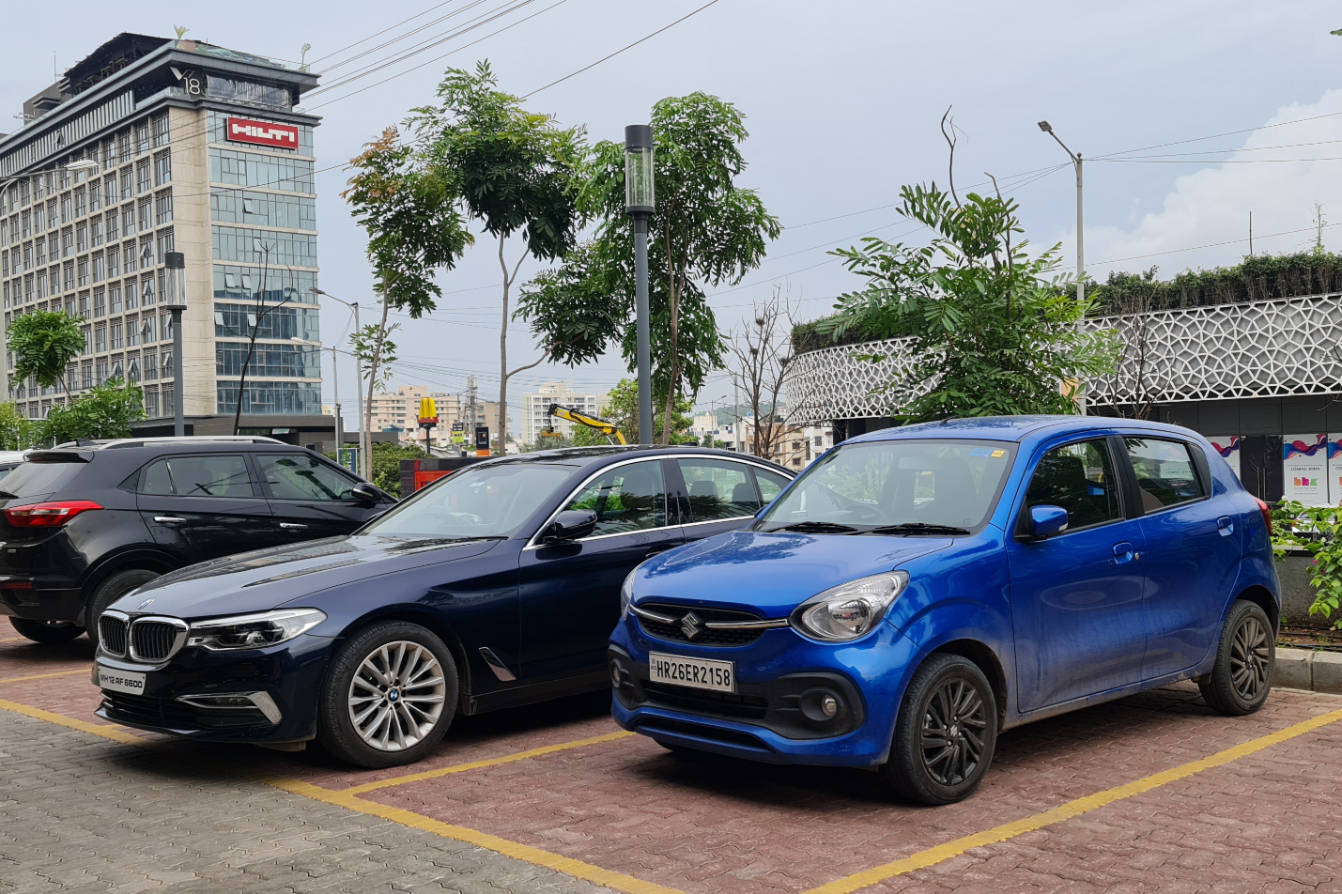 Wait what?

"Celerio as a production car? Are you kidding me?" I said, when I came to know that this is going to be my workhorse from now on. Clearly I've been spoiled by the space and practicality of my previous production cars like the Carens and Triber. I mean, they were big enough to move houses and had features up to the brim. But the Celerio? How am I going to fit in three beefy DOPs along with the camera gear and the shoot necessities in there? It was a test! But we made it work.
Lean Business

One word - rearrangements! Only 313 liters of boot space is not a luxury, so my crew and I had to limit ourselves in gear along with other shoot supplies. Upside to this lean way of carrying equipment is that we got more efficient and unlocked new possibilities with our photography skills by using limited lenses. As for the cabin space -- it is quite roomy, and one of the DOPs could take dynamic shots of the hero car from the rear passenger seat and move around freely, while the other DOP is in the boot.
Cutting corners

The interior of this car, for its price, feels of good quality. Although, the seat upholstery could have been better. It often charged me up for static electric shocks. More things to get used to were the rear power-window buttons placed at the center console instead of the doors. This, while driving, makes using the rear windows a little tricky. Lastly, the mileage. We often have to drive the car at higher rpms to keep them agile, and the Celerio does well. However, the mileage suffers quite a bit. In a demanding situation, you will see that it's as low as 10kmpl; and that, for a small city hatchback, is low.
Summing Up

While the Celerio showed quite a lot of heart with the production crew, it did feel a bit misplaced. Nabeel was driving it daily for the past three months; and for him, it was an ideal used case tackling city traffic with the AMT with caring friends around. However, fully loaded and driving on the boil is not something the Celerio is comfortable with. And that is why Maruti has been kind enough to exchange it for an XL6. The production crew will finally get a six seater, and the Celerio will hopefully find a family home to take care of.

Goodbye City Smurf.
Date Acquired: July 11, 2022
Km reading when acquired: 1,000km
Km done till date: 6000km
Mileage: 13kmpl
Petrol25.24 kmpl

CNG35.6 km/kg

TransmissionManual/Automatic