Maruti Celerio AMT: Long Term Fleet Introduction
Published On Aug 05, 2022 By Nabeel for Maruti Celerio
After a long time, we finally have a humble commuter in the fleet. And with its exceptional claimed efficiency, a lot of people have their eyes on it.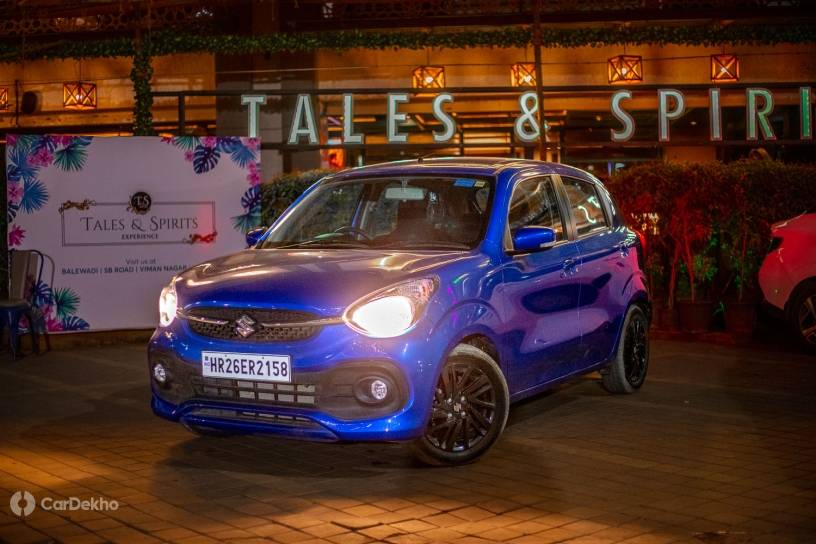 In recent times, we have had long-term cars costing over Rs 15 lakh (on-road). I myself was driving the Kia Carens earlier. The Celerio breaks that cycle and now we have a genuine commuter at our hands. Its compact dimensions, easy-to-drive nature and claimed efficiency of 26kmpl for the AMT had us impressed on the first drive. Now, it's time to take those impressions and test them thoroughly in the city.

So far, in the one month and 800km that we have had the Celerio, it has asserted its city prowess. It is compact and hence very easy to take to the market and the light steering wheel means it feels nimble in the city as well. Overall visibility is great and if you are someone who is learning to drive for the first time, the Celerio can be a great companion.

However, there are some aspects which I hope were better. Starting with the wipers, they leave water on the windscreen, both front and rear and this, for a new car with 1000km on the odometer is not expected. Yes, media cars could have been left out in the sun, poorly looked after and put through the harshest of conditions but we would still expect a set of wipers to last at least a single monsoon without failing.

Secondly, the Celerio, despite costing close to Rs 8 lakh (on-road), doesn't get a rear parking camera. While this is fine for an experienced driver because there are parking sensors, beginners would probably want to get one installed as an accessory.

What has been genuinely impressive is the engine. This 1-litre unit feels peppy in the city and is happy to keep revving for overtakes. It is refined, quiet and makes easy work of city duties. But, the efficiency on the display is showing just 12.9kmpl despite commuting – with a light foot – with just the driver. With a claim of 26kmpl, we were expecting at least 18kmpl on the display.

In the coming months, the Celerio will undergo the full CarDekho test cycle which includes performance and efficiency tests for highway and city. I am eager to see the results as the current efficiency display seems a bit too low. Also, we will be using the Celerio for more city duties, road trips and will send it for a service to check maintenance costs. Stay tuned for more reports.
Date Acquired: 11 July, 2022
Km reading when acquired: 1,000km
Km done till date: 1,800km
Mileage: 13kmpl (City)