Weekly Wrap-Up: Mahindra Launches Automatic Variants of Scorpio; Toyota Reveals new Fortuner, Hyundai Creta Garners over 10,000 Advance Bookings
Modified On Jul 18, 2015 04:15 PM By Sourabh
This week we witnessed the launch of automatic variants in the Mahindra Scorpio model lineup. The automaker introduced automatic variant in the 2WD variant at Rs. 13.13 lac while Rs. 14.33 lakh (ex-showroom) for the 4WD. In the upcoming car news, Hyundai Creta is going gaga across the country. The automaker already bagged over 10,000 pre-orders with over 28,000 people making enquiries about Creta. Hyundai Creta lock horns with Renault Duster, Ford EcoSport, Nissan Terrano and upcoming Maruti Suzuki S-Cross. Bookings have already started and the automaker will launch the Creta on 21st July.
News
Mahindra Scorpio gets Automatic Variants; Prices Start at Rs. 13.13 lac

You don't fix, if it ain't broken but you can add more to it. Giving the statement a proof, Mahindra and Mahindra has reportedly launched the automatic variant in the Scorpio model lineup. Dealers in the Delhi NCR started selling the automatic variant in the 2WD variant at Rs. 13.13 lac while Rs. 14.33 lakh (ex-showroom) for the 4WD. We called a few dealers to get the confirmation that the automatic variant is now up for selling. Read More:
Maruti Suzuki Introduces Ertiga Paseo Explore Edition

The Ertiga's mid-life facelift is around the corner, Suzuki will make a global debut of it on August 20, 2015, at the Indonesian International Motor Show. However, Maruti Suzuki will launch the facelifted Ertiga by the end of this year in the country. Meanwhile, Maruti Suzuki has introduced a limited 'Paseo Explore' edition of the Ertiga, based on VXi/VDi trims, to commemorate the MPV's 200,000 sales mark! Read More
Renault Kwid to Feature 1.0-liter Petrol alongwith 0.8L

Reportedly the more powerful 1.0-liter petrol motor will be available 6-8 month after the Kwid 0.8-liter launch, which is around the coming festive season Read More
Compare Creta Vs Ecosport - Battle of the Best

The compact, stylish and peppy Ecosport is about to face some Korean rage starting from the coming 21st of July. We are not talking about any war, but that rage is going to be from Hyundai's Creta that everyone is eagerly waiting for. And what led us to think in this way is because of the following reasons. Read More
India Bound: Toyota Reveals 2016 Fortuner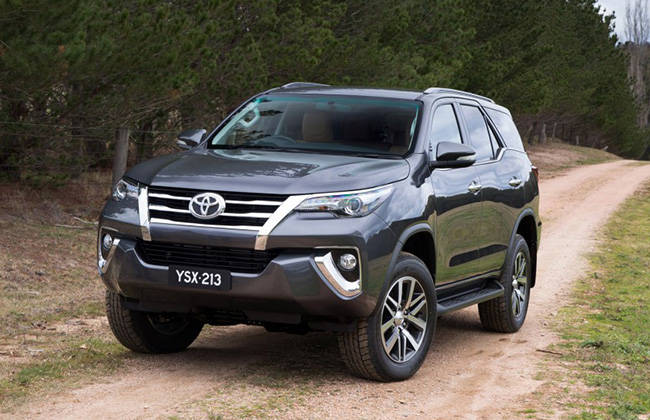 After a hell lot of spy shots, Toyota has officially taken wraps off the 2016 Fortuner which will go head-to-head with the new upcoming 2015 Ford Endeavour in the country! Read More
Mitsubishi Further Teases 2016 Pajero Sport, Global Debut August 1, 2015 [Video]

The Pajero looks radical and there's a bit of flamboyance similar to how next-gen Endeavour and Fortuner have evolved! Read More
Second innings of Maserati India begins

After the termination of marketing agreement contract with Shreyans Group in 2013, the famed Italian sports car maker Maserati has re-entered the Indian market. Known for producing some of the most gorgeous looking cars, Maserati is starting its second innings with three exclusive dealerships, located at New Delhi, Bangalore and Mumbai. The company is all set to start their operations by the third quarter of 2015. Read More
Hyundai Creta Garners over 10,000 Advance Bookings

Hyundai Creta is going gaga across the country. The stage for its launch is almost set and we are just waiting for the 21st of July when a new chapter will be written in Hyundai's success story in India. With the enthusiasm in its full swing, the carmaker has revealed yet another sensational news of the compact SUV which has bagged over 10,000 pre-orders. Not only this, over 28,000 people have made enquiries about Creta so far. (Click to watch official TVC of Hyundai Creta) Read More
Mahindra to launch Thar Facelift on July 22, 2015

Mahindra will launch the facelifted Thar next week on 22nd, this will be most comprehensive update Thar will receive since it debuted back in December, 2010. The off-roader is getting subtle changes to its exteriors while it will receive new dashboard which looks heavily inspired from the Jeep Wrangler! Read More
Spied BMW X6 M and X5 M: launch along with new BMW X6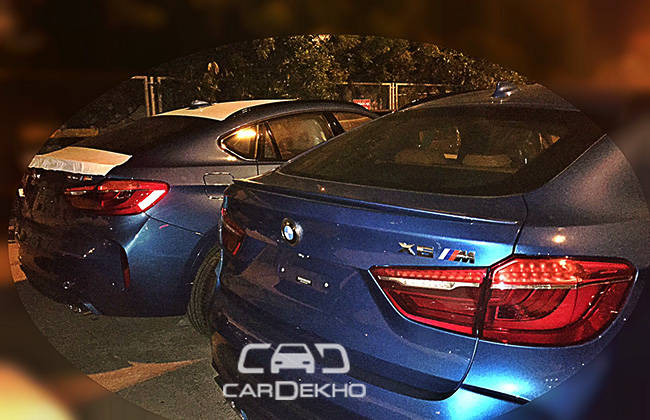 We have exclusive spy pictures of BMW X6 M and BMW X5 M reaching the shores of India. The new BMW X6 M and X5 M are slotted for launch this year. While we have already reported that the X6 will be launched on July 23rd, these spy pictures add weight to the fact that the BMW X6 M may also be launched along with its normal brother. The story of X5 M remains to be confirmed yet but this model's launch too will happen this year, if not on July 23rd. Read More
Ford Figo Aspire: HD Photo Gallery

Ford India, unveiled the Figo Aspire - a sub 4 metre, compact sedan based on the Figo platform. The Figo Aspire shall be available with 3 engine options, including a 1.5 litre Petrol mated to a 6 speed dual clutch automatic. The Ford goes up against the likes of the Tata Zest, Honda Amaze, Hyundai Xcent and the segment leader - the Maruti Suzuki Swift Dzire. The Figo Aspire shall be made at Ford's Gujarat plant and is all set for a launch in the coming months. Stay tuned for an in depth review. Read More
Compare Hyundai Creta VS Renault Duster

As Hyundai Creta is making its debut in India on 21st July it will bring a lot of heat on the car like Duster and Ecosport. Both of these have been benchmarks in the Compact SUV segment for so long, but as times are changing and manufacturers are taking more interest in this particular segment cars like the Creta are emerging gradually. So, here's a quick comparison of Creta and the Duster to project one's edge over other. Read More
Buying Creta? Decide before the launch!

There are two new products - Creta and S-Cross from India's top two passenger carmakers entering into the most popular segment of the country - Compact Crossovers. And if you have fallen for the Creta, you need to read this article. Read More
Ford Figo Aspire: Technical Specifications Revealed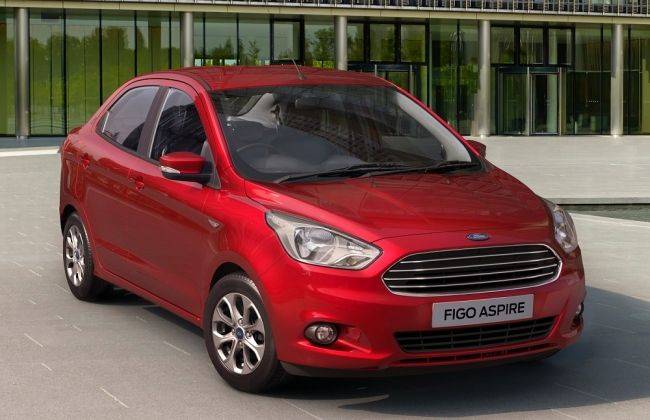 Figo Aspire sports the uprated version of 1.5L TDCI making it the torquiest compact sedan in the segment with 215 Nm of torque and 100 PS of power. It also features the most powerful petrol with 112 PS and 136 Nm mated to segment first 6-speed dual-clutch automatic. Read More
Maruti Suzuki Celerio Sales Cross 1 Lac Milestone

Celerio is the only car in the country to offer petrol, CNG, diesel along with manual and automatic transmission options! Read More
BMW Slashes Prices, 'Make in India' Effect

With an increased localization level of up to 50 percent for its cars, BMW India has announced the new prices of the locally produced offerings. This proposition will be mutually beneficial for BMW as well as the customers. BMW Plant Chennai has a capacity of producing eight car models on two assembly lines. Read More
Interesting Feature Articles
Ford Figo Aspire: All about it!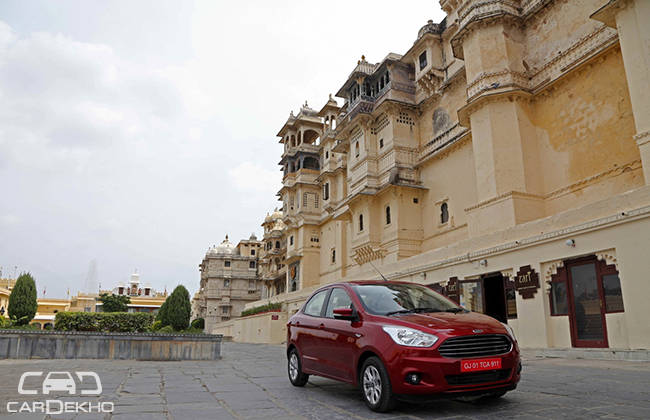 Ford India will be launching its first compact sedan 'Figo Aspire' very soon. It will be the newest addition to the country's one of the most competitive segment and will compete against the likes of Maruti Suzuki DZire, Honda Amaze, Tata Bolt and Hyundai Xcent. Read More
Evolution: Mahindra Scorpio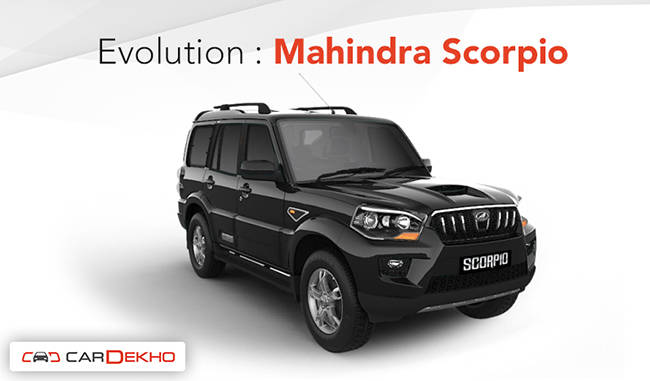 From Narendra Modi's landslide victory in Gujarat (2002) to his legendary win in the Centre (2014), Mahindra Scorpio has seen it all. Though Modi's Scorpio got replaced by an armored BMW 7 series later due to security reasons, his 'make in India' Ideology can be surely related with this SUV as the Scorpio was Mahindra's first self-developed design since the company's inception, which at that time assembled jeeps based on erstwhile willys chassis. The Scorpio was conceptualized and designed by the in-house integrated design and manufacturing (IDAM) team of Mahindra. Read More
Evolution: Maruti Suzuki Swift Dzire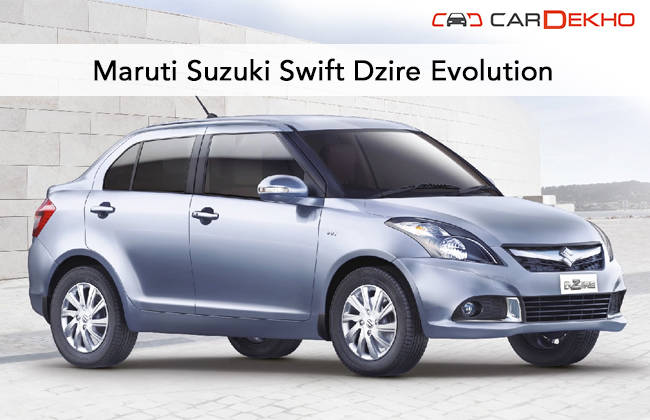 The Maruti Suzuki Swift Dzire, when launched in 2008, brought great laurels for Maruti in the sedan segment. It gave new direction to hatchback-derived sedans and has been ruling the compact sedan segment for almost 8 years now. In May '15 Maruti sold 19663 units of the Dzire. All thanks to our 'size for price' mindset and to that fiat sourced 1.3 litre DDis diesel engine for our kmpl obsessed market. Read More
Road Test
Ford Figo Aspire: First Drive Expert Review

The entry level sedan segment has evolved to be one of the most important segments in the Indian market scene and not without a reason. You already have some big players slugging it out here and now Ford has decided to jump in as well with an all-new car, the Ford Figo Aspire. Read More
2015 Tata Safari Storme: Expert Review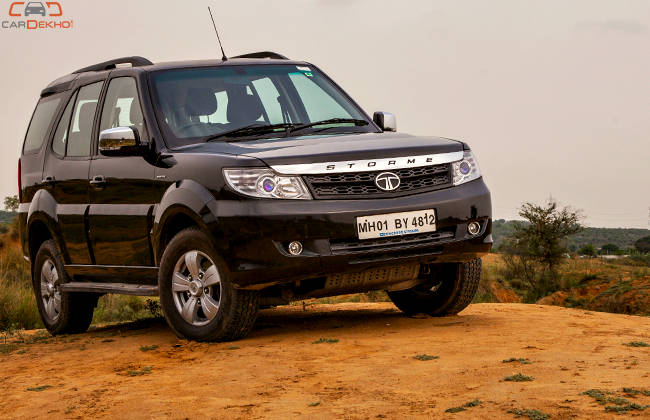 After enjoying a successful stint of more than a decade, Tata Safari got its first major update in 2012. This gave birth to the most advanced Safari till date, the Safari Storme, with a new chassis, refreshed interiors and significant styling updates. Here, what you see in the images is the 2015 Safari Storme and this is the first time when Tata has updated the Storme since 2012. Needless to mention that the changes on this newest avatar are rather less substantial, but whatever it is, we figured out. Read More
Advisory Stories
10 easy tips that can keep your car running for years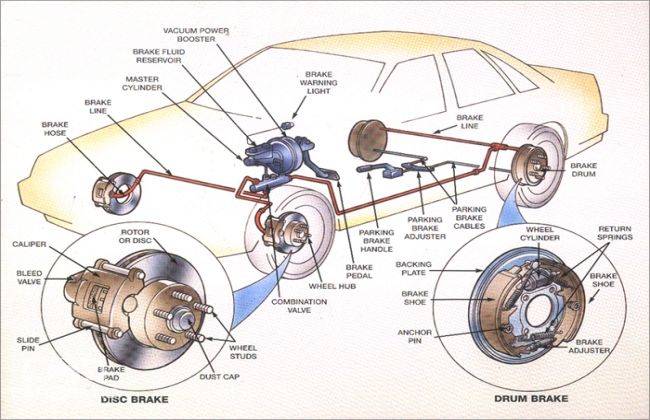 It is true that you won't be driving the same car forever, but still you definitely want it to run for many years to come. By following the simple steps you can greatly extend the life of your car. Read More
5 things to know about engine oil drain interval

A few decades ago engine oil change was performed quite frequently compared to our modern times reason being poor filter technology, low quality lubricants, etc. However, with time taking a turn, those shortcomings have now been overcome with better lubricants, more precise filter technology and cleaner fuels. With engine oil change intervals getting extended, a question arises of exactly how much gap should be there between two oil changes. There are times when you realize that two identically manufactured cars experience a different oil life. This variance is the result of many factors. Read More
Car Design 101 -All you need to know

Do words like hatchback, sedan and SUV sound alien to you? Well, all these and many more such labels refer to a car's particular body style or the type of design. The current automotive scenario is crowded with several body styles thanks to the marketing teams of carmakers. You dream of a convertible sportscar but family needs come first. Dad prefers a SUV and the kids think that a sedan's cool. A new type like "MPV" or a "crossover" may further add to the confusion. To scrape you through this confusion so that you don't end up buying a useless car for yourself , here's a brief guide on car design types - Read More
Was this article helpful ?
0 out of 0 found this helpful