10 easy tips that can keep your car running for years
Modified On Jul 17, 2015 04:31 PM By Sameer
5774 Views

Write a comment
It is true that you won't be driving the same car forever, but still you definitely want it to run for many years to come. By following the simple steps you can greatly extend the life of your car.
1. Know you car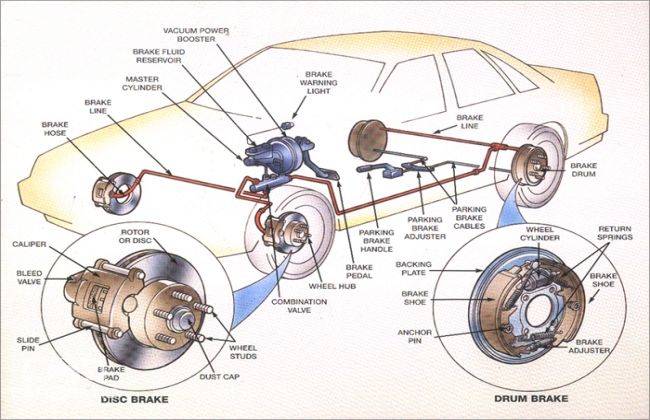 Yes, this could be the best tip one can get and doesn't even cost anything. Everybody is excited to get a new car and cannot wait to push the pedal on the metal. Isn't it exciting? Yes, indeed it is. Checking the high speed stamina of the car at times is cool but not so when it becomes a habit.
After the first few days of enjoyment, now allow yourself to get to know your car. Feel it, listen to it and notice the way it runs. If you can understand your car like you understand your best buddy then you would be able to understand any upcoming issues in no time. Pay attention to how it reacts when you turn on or turn off the key, see how it gets up and goes and keep a sight on other aspects as well.
2. Don't neglect the oil changes
It is said that average Indian family changes the engine oil after running 10,000+ kms from the car, which is not good for the health of the car. The engine oil needs to be changed after a running of 5000 kms to keep it in a good shape. But there are times, it needs extra attention. If you drive through dusty conditions or frequently drive in stop-and-go traffic, you need to change oil more often.
Using the correct type and amount of oil in your engine will help to improve its performance and prolong its life. You also need to monitor your engine over time to maintain its condition.
Learn more about maintaining your car engine for a longer life here
3. Watch your fluids
If you don't know where exactly the fluids are, check out the web or ask a professional. If you see a fluid that is low, there could be a leak somewhere. In case you notice discolouration of fluids then it is time to call your mechanic right away.
4. Check the tyres

The tyres of the car can tell you a lot more about the front end. Always remember the tyres should wear evenly, if you find them wearing unevenly, there is something to do with alignment. Rush to your nearest service center.
5. Remember the battery
Batteries have the energy required to start the engine of the car. You need to keep the battery clean and secure, so it does not vibrates. Periodically, check to ensure the connections are tight and the water level is maintained.
6. Don't forget the body
Make sure you keep the outside of the car clean and get it waxed twice a year. This will keep your car from fading or getting rusty. This will maintain more value of the car in the long run.
7. Pay attention when your car talks
Your car talks in various ways, you just need to listen to it. Check out the gauges, and lights on the dashboard. If you cannot find any specific reason why a light has turned on, its time to consult your mechanic.
8. The cooling system

It is the cooling system that maintains the temperature of the engine by pumping coolant between the engine and the radiator. Keep your car cooling system well maintained, if it fails to keep engine cool, replace it with a clean coolant.
9. The suspension system
The shocks, springs, struts, steering and tyres, all are the part of suspension system. They all work in tandem, make you feel comfortable and in control everytime you are on the road. So, it is your responsibility to keep the suspension set up in good shape. Timely lubricate them to avoid friction between metals that would otherwise lead to severe damage to internal parts of the car.
10. Love your car
Yes, it's true. Love your car like you love other things in your life and give it proper food and nutrients whenever required. By this, we mean to supply car with lubricants, timely servicing, careful driving, etc. This will maintain the sound health of your transportation for a long time.
Was this article helpful ?
0 out of 0 found this helpful