What Type of Auto Enthusiast Are You?
Modified On Jun 10, 2016 05:40 PM By Aman
Almost all of us have loved cars at some point of time in our life while many still continue to do so in one way or the other. So to speak, that passion and dedication is what separates an enthusiast from a layman. You are somewhat like that Sheldon Cooper from Big Bang Theory who just cannot be separated from the love of his life. In this case, it's cars and not science!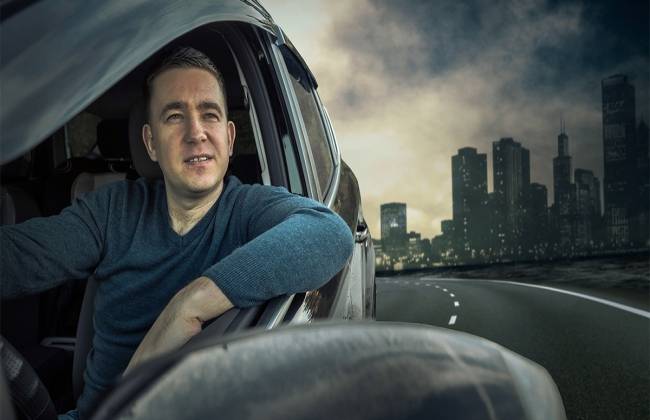 But, ever wondered how your love for cars can be totally different from somebody else who also for that matter has the same inclination? Confused? Well, don't be. As no two people are the same, chances are no two auto enthusiasts are the same as well.
In line with the beautiful gift that Karl Benz gave mankind, and us enthusiasts of course, the love towards cars might differ from personality to personality. So are you eager to know what kind of an enthusiast you are? Let me help you out here with these broad categories.
The Road-tripper:



You are the first person to say NO to flying when it comes to Leh Ladakh, Manali, or any other outstation trip. For you, solace is when you are behind the wheels of your car, or your friend's car, or friend's friend car and so on, and you see those km stones pass by. You don't belong to the concrete jungle. And you are always on the lookout for every possible excuse to drive towards open highway stretches, hilly terrains and other unchartered territories. Your love for a car begins and ends on road-trips that you make with friends, family or even alone at times!
Possible Car Choice: SUV, Crossover- Tata Safari, XUV 500, Toyota Fortuner, Renault Duster or anything to do with raised ground clearance and ride height.
The Track Addict:



You don't find the streets safe enough to showcase your maneuvering skills. Every sharp turn you take while driving on the city roads reminds you of the Suzuka hairpin! (Only reminds you, we are not promoting street racing here) That sound of downshifts and turbo spooling in with thrust coming from the free flow exhaust is what keeps your heart pumping! 10 in the morning might be your daily wake up time, but when it comes to early morning track days, you can barely sleep and wait for the sun to come out.
Possible car choice: Volkswagen GT TSI, Fiat Punto Abarth, Audi RS5, Mercedes-Benz C63 AMG, BMW M3 and the list goes on with increasing budget…
The modified tuner:



Even before you decide on a car to buy, you have a list ready for customized modifications. You are like a surgeon who is never satisfied with something stock. So everything has to go under the knife! Thriving on identity, you know how to arrive in style. It doesn't matter if it's an old Alto 800 or a BMW 5 Series, you don't trust car manufacturers as aftermarket is your place of worship. Tweaked suspensions, fat tyres, low profile rims, free flow exhaust, ECU remap, spoilers, bodykits, side skirts are some of the words taken out from your dictionary of modification.
Possible car choice: Honda City 2002 model, Skoda Octavia RS 1.8 Turbo 2010 model, Skoda Laura TSI 2013 model, Volkswagen Polo GT TSI or any car that fits your modification budget.
The Exotic type:



You are the perfect rival of the modified tuner enthusiast. For you, the ultimate nirvana is going for an exotic choice of wheels which is well made and has undergone enough tuning from the manufacturer itself. You don't trust the aftermarket mods and hence you sort of look down upon the tuner type. After all, if you have a British, Italian or a German luxury badge by your side with enough horses under the hood roaring to pass any other mass market or tuned car (at times though) gracefully, who needs modification anyways?
Possible Car choice: Jaguar F-type, Audi R8 V10 Plus, Maserati GranTurismo, Ferrari 488 GTB
The in-car entertainment type:



People get to know you are arriving even before spotting your car. The thumping bass generated from the bass-tube or woofer from the trunk of your car speaks of your arrival. You are the one who can practically live inside your car and all you need is a solid entertainment unit. Multi-channel amplifiers, built-in amp speakers, tweeters, touchscreen or double DIN console are some of the must have features in your car. You don't want to drive fast or race against the clock, in fact the slower you go the better it is as you gain attention.
Possible Car choice: Any car as long as it has a boot to fit a bass-tube or a woofer box.
The well maintained type:



Now you, sir, are an admirer of perfection which is evident in your car as well. You are somewhat similar to Monica in F.R.I.E.N.D.S. The concern has always been on maintaining your car in perfect shape and condition. A scratch here and there can make your heart skip a beat. No mods required, no tuning needed. It doesn't matter if you skip a bath for a day or two but when it comes to your car, it has to undergo cleaning on a daily basis. You get it serviced at regular intervals and do not let any wear and tear trouble your car's life.
Possible Car choice: It can be any car, after all a well maintained car is a well maintained car!
The Collector type:



You are quite unique when it comes to cars. The passion and inclination that you have towards cars is unparalleled. This spawns from generation to generation and you are an avid observer of the evolution of cars. You not only like to drive them but collecting and restoring them, if required, is what makes you proud. Where one can see an old car as scrapped-metal you see it as gold covered in a coal mine. The opportunity to spot, own and restore cars makes you happy like a father of a new born child.
Possible Car Choice: Anything vintage fits your bill. Old Maruti 800, Fiat Padmini, Hindustan Motors Contessa
Do let us know what type of auto enthusiast are you? Do share your type in the comments section below. In case you are a complete different kind than any of the above listed types, let us know your type as well.
Was this article helpful ?
1 out of 1 found this helpful