Upgrading Your Car? Check Out These Key Facts
Modified On Feb 23, 2017 05:40 PM By Raunak
153594 Views

Write a comment
People upgrade their vehicles relatively fast nowadays. Gone are the days when a car would have the pride of place for a decade or more. Nowadays, most people upgrade their cars after five years of use, largely because they are spoilt for choice!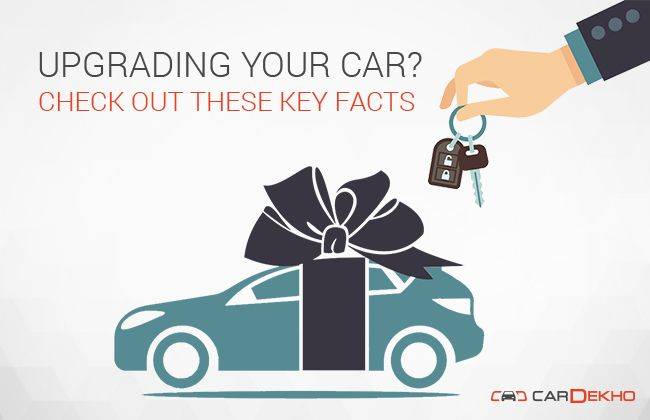 Almost a decade ago, segments lacked competition. Take the compact sedan segment, for example, which consisted of just the Tata Indigo CS, and later the second-gen Maruti Suzuki Swift DZire. However, presently it is one of the most flooded automotive spaces in India's car scene. In fact, the competition is growing rampantly in almost every segment, with manufacturers trying their luck in newer segments with each passing day.
Are you planning to upgrade too? Do keep these points in mind while opting for your next car.
Diesel or Petrol?

This is certainly the biggest dilemma car buyers face: whether to go for a diesel or a petrol. If you leave aside the basic entry level segment which has cars such as the Renault Kwid and the Maruti Suzuki Alto, almost all other vehicles in the country come with a choice of petrol and diesel engines. For the past few years, diesel has been the popular pick and it continues to be the bestseller, despite the ever increasing oil prices! But this trend is changing and petrol cars are coming back in the game. Do check our detailed article on this: Which Car To Buy: Petrol Or Diesel? We Have the Answer.
Buy a used car instead
As we said, options are growing rapidly across segments. However, not all vehicles in a particular space do well in the market. Thus, these cars do not have a great resale value either, and you can get them for a bargain price. But this doesn't mean you won't get supplies and after-sales services of such cars.

Take the Nissan Micra, for example. The hatchback had initially rolled out of showroom floors in decent numbers, but it all went south soon. Nonetheless, from day one, Nissan has majorly been exporting the Micra to Europe and other places from India, and it is one of most exported cars from the country; so you are unlikely to run out of supplies, at least for a few years. So the Micra will be available in the used car market at a relatively lower price point compared to other popular cars. Also, most cars nowadays share several components and powertrain options with their siblings. For example, the discontinued Ford Fiesta shares most of its parts and engines with the popular EcoSport, which makes finding parts easy.
Check out our used car section: Used Cars
Manual or Automatic?

A manual or an automatic? This question haunts every car buyer. Up until a few years ago, we could hardly spot an automatic on the roads. And now, even the entry-level segment offers automatic options! Contrary to popular belief, a modern-day automatic – such as an AMT (automated-manual transmission), a CVT (continuously variable transmission) or a dual-clutch car – offers good fuel efficiency. If your daily commute comprises of never-ending traffic jams or if you want your left foot to be relaxed on highways, then do look for an automatic option. However, if you don't want to spoil the fun of a manual, then go for that stick shift!
Features and Colour

People often skip necessary features and opt for cheaper variants. For example, many buyers bypass features such as rear wash wipe and defogger, which are essentially for their own safety. Bluetooth connectivity is also something that buyers overlook. For a person who always needs to be ready for a phone call (even while driving), this feature will be of great use. Moreover, even when it comes to choosing a colour, a lot of buyers compromise and go for the common ones (mostly silver and white). But our take is, you need to enjoy your ride, so if you can afford it, opt for that quirky pop-out colour that you fancy! Nowadays, several cars are available in jazzy colours such as the orange Honda Jazz or the red Maruti Suzuki Baleno. Last but not the least, even if the safety pack (dual-front airbags and ABS with EBD) is optional, always go for it. It's for your own good.
Do keep these pointers in mind the next time you decide to bring back home a new set of wheels. Happy motoring!
Was this article helpful ?
0 out of 0 found this helpful