Chauffeur-Driven Cars For The Multitasking You!
Published On Mar 13, 2017 04:29 PM By Khan Mohd.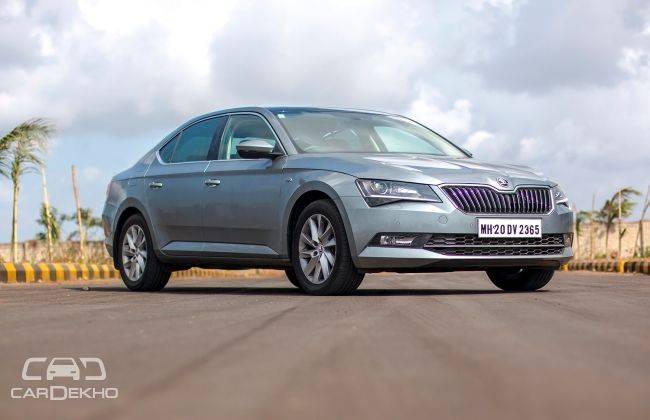 For all those multitaskers out there who cannot resist but work even on the go, either out of their dedication or desperation, we have something for you. In today's fast changing environment and with lives getting busier, we have to make the most of the time available. To that effect, we are always looking for time-saving tricks and tacks. With respect to the automotive realm, working in cars while the chauffeur guides you to office or home is a great way to save time. But do you know, which are the best chauffeur-driven cars in India? Here, we present you with some of those on sale in the country.
Toyota Etios – Rs 6.94 – 8.98 lakh (ex-showroom, Delhi)

For the millennials who want to feel the pleasure of being chauffeured, the Toyota Etios is the best bet. With every Etios you get oodles of space both at the front and the rear. The instrument cluster is in the centre of the dash, so that you can have a look at what speed the car is being driven and thus, you can instruct the driver to pace up or slow down. It gets sober-looking interiors with decent build quality and best-in-class boot space of 592 litres! Every Etios comes with a standard safety kit - ISOFIX, dual front airbags, ABS with EBD, and 3-point seatbelts for all occupants.
Nissan Sunny – Rs 7.91 – Rs 10.89 lakh (ex-showroom, Delhi)

It's true that the Nissan Sunny hasn't been able to really stir the market up with its presence. Despite that, it makes for the best sedan at this price point, which offers segment-best rear legroom and knee room. The seats are comfortable with easy ingress and egress to the cabin. It gets multiple airbags – dual front and side airbags. It's a safe bet if you are looking for something to commute from point A to B. The vehicle recently got a facelift in January.
Toyota Corolla Altis – Rs 13.79 – Rs 18.67 lakh (ex-showroom, Delhi)

The Corolla is one of the most preferred executive sedans in the world. As it's mostly chauffeured around, Toyota has tuned its rear suspension on the softer side. The seat comfort is also great with best-in-class rear space. The fit and finish of the cabin is decent. To add to the convenience of the rear occupant, it gets rear sunshade, reclining rear seat, rear power sockets and backlit cup holders.
Hyundai Elantra – Rs 12.99 – Rs 19.3 lakh (ex-showroom, Delhi)

The sixth-generation Elantra is no short of a looker. The design is sharper and is loaded with new technology and a powerful engine. The mid-size Korean car gets sunroof, ventilated seats, decent rear legroom, 6-speaker sound system, 6 airbags, ESC, VSM, hill-start assist and hands-free boot release. The interiors are top notch and makes it best value for your buck. The rear seat back angle is relaxed and you get enough legroom for an average-sized person.
Volkswagen Jetta – Rs 14.78 – Rs 20.89 lakh (ex-showroom, Delhi)

Volkswagen carries an identity of making solid and robust vehicles and the same is evident in its Jetta. Its understated styling is perfect for someone who doesn't like to boast about things. The spacious cabin offers excellent front and rear room. The suspension is well-tuned – neither too soft nor too stiff. VW has struck a balance between them. You can access the boot by folding the rear armrest or by folding/splitting the rear seats. It gets 510-litres of boot space. With respect to safety, it's a 5-star rated car.
Skoda Octavia – Rs 15.83 – Rs 23.1 lakh (ex-showroom, Delhi)

The smart-looking Skoda Octavia is one of the best value for money cars on offer today, and it has all it takes to be a hit: charismatic looks, plush interiors, powerful engines and a plethora of features. With a 5-star NCAP rating in crash tests, it qualifies to be the safest sedan in its segment. The rear space is excellent and even a six footer won't complain about it. It gets rear AC vents and manual sun blinds for the rear windshield. The panoramic sunroof helps natural light flow in. The rear armrest can be folded to make the boot accessible.
Skoda Superb – Rs 24.99 lakh – Rs 32.11 lakh (ex-showroom, Delhi)

For those who have got a budget of this range, look no further; the Skoda Superb is the ideal car for you. It gets uber-class interiors with phenomenal rear leg room. The soft suspension setup gulps up most of the bumps without complaining. The ambient lighting, sunroof and three-zone climate control adorns the cabin with the perfect ambience of a chauffeur-driven car. Further, it gets a massive 625 litres of boot space. Safety is taken care of by 8 airbags, ESP, TC, and ABS with EBD and EDL (electronic differential lock).
Toyota Camry – Rs 30.28 – Rs 31.98 lakh (ex-showroom, Delhi)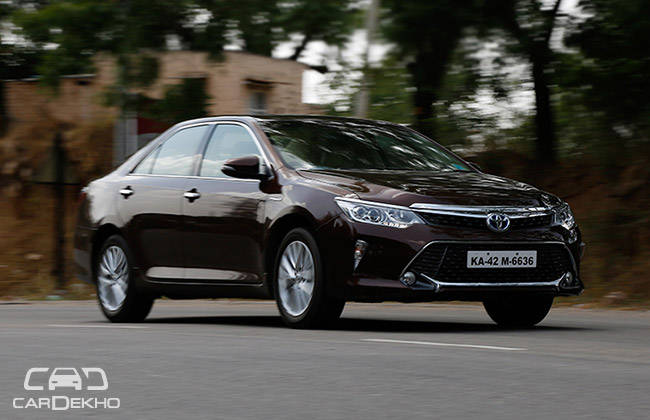 The Toyota Camry has been one of the most reliable cars for people who prefer being chauffeured around. The Camry nameplate carries sophistication, elegance, premium-ness and a composure inside-out which no other car can match in its segment. The refinement level, too, is way better than any other car in its class. It scores high in terms of cabin space. The standout factor is there in the Camry, as it entails great road presence – the first checkbox in the list of buyers wanting a chauffeur-driven car. Safety is not the best but adequate enough. Above all, it's a Toyota, and you can never go wrong with a Toyota, right?
Was this article helpful ?
0 out of 0 found this helpful