5 Reasons To Pick ZAP Subscription Over Buying A Car
Published On May 01, 2019 04:20 PM By Sponsored
Why go through the long, tiring process of buying a car when you can subscribe to one with a few clicks on your smartphone?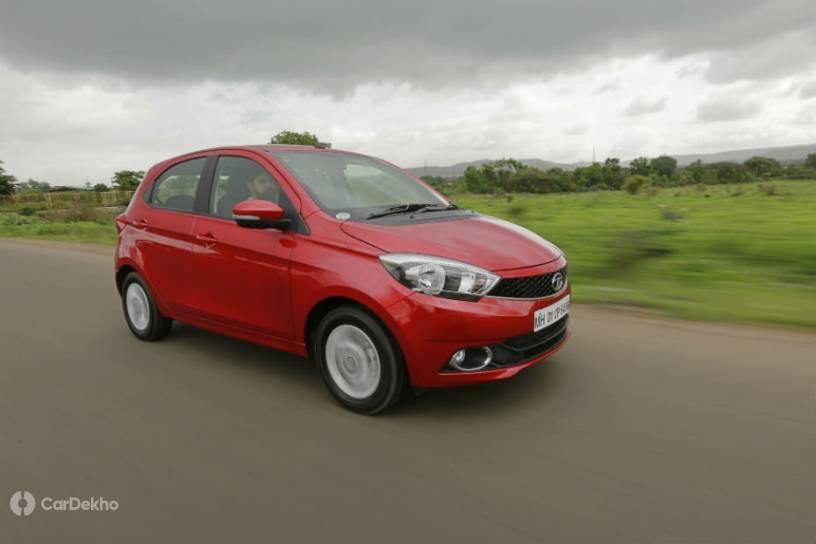 Remember the time when you had to settle for that budget hatchback instead of going for that compact SUV? We all have been in this situation where we had to let our head overrule the heart. Equated Monthly Installments (EMI) schemes do help in stretching people's budget, but only by so much. Also, given how people's tastes and preferences keep changing every couple of years, wouldn't it be wonderful if you could change your cars as frequently as you change your smartphone?
In sync with changing times, ZAP offers a car subscription service that lets you drive a car of your choice for a minimum of six months to three years for a monthly subscription fee, varying from car to car. It also saves you from the tiring purchase procedure which includes visiting dealerships, availing a loan, buying insurance and getting your car registered along with the long waiting periods that buyers have to endure before getting their car delivered. Also, with ZAP, you are not stuck with a car whose value depreciates with each passing year while its EMI remains the same, unlike when you buy one.
You can also list your car on Zoomcar for hire for as many days as you want and in turn, earn from it too. Interested? Here are five reasons why subscribing to ZAP is a smarter choice than buying a new car.

Zero Down Payment
| | | |
| --- | --- | --- |
| Maruti Swift VDi | Purchase (Monthly expenses) | Subscribe for 3 years (Monthly expenses) |
| Down payment (One time) | Rs 1.60 lakh | Rs 0 |
| EMI (At 10 % interest rate) | Rs 13,917 (For 5 years) | Rs 16,999 (subscription amount) |
| Insurance (At Rs 30,000) | Rs 2,500 | Rs 0 |
| Maintenance (estimated) | Rs 1,500 | Rs 0 |
| Earnings (When car rented for 20 days a month) | NA | Rs 12,500 |
| Total expenditure | Rs 17,197 | Rs 4,499 |
| CarDekho Discount Code | NA | ZAPCD10K* |
*Users get Rs 10,000 cashback on completing one month of subscription (benefit passed on at time of first invoice) when you use the coupon code ZAPCD10K as part of a special CarDekho discount. Offer valid till 30 June 2019.
You'll have to shell out a significant percentage of the car's value right away in the form of a down payment when you buy a new car. For instance, you will end up spending Rs 80,000 to Rs 1.60 lakh as downpayment for a Maruti Swift VDi priced at Rs 8.05 lakh (on-road Delhi) (calculated through CarDekho mobile app), depending on the finance scheme. ZAP by Zoomcar completely eliminates this age-old practice and you just need to pay a fully refundable security deposit of only Rs 14,999 for metro cities (Delhi, Pune, Mumbai and Bangalore) and Rs 24,999 for non-metro cities. And if you pay through Instapay, you get a discount of Rs 10,000 on the security deposit.
Zero Road Tax
Road tax is a significant expense over the ex-showroom price of the car. Tax on diesel cars is higher than petrol. Moreover, the road tax you pay is for the entire lifecycle of the car and does not make financial sense if you plan to sell it in a couple of years or so. Also, if you plan on moving to another state, you are required to change the RTO to your current residence, by law. This also costs a considerable amount of money and can vary depending on state laws. With ZAP subscription, you don't have to worry about coughing up a hefty road tax or even dealing with authorities. Every ZAP car has its road tax completely paid off for its lifetime and you can drive it anywhere in India.

Zero Loan Required
With ZAP, there is no need to submit those monthly bank statements, salary slips and other documents to prove that you are capable of paying the loan. Just furnish a PAN card, a valid four-wheeler driving license and a cancelled cheque and you're good to go. Apart from this, you have a wide variety of cars to choose from as well. The cars in the ZAP fleet range from the Tata Tiago to the Mahindra XUV500 AT.
Free Insurance
Your expenses don't just end with road tax. The Government of India has made three-year third-party insurance mandatory for all new cars. This obviously affects the on-road price by quite a margin. Luckily, ZAP subscribers have nothing to worry about as each and every car from the brand has a zero depreciation insurance cover to guard against any unwanted situations that might arise at any point of time. The car insurance covers are renewed timely by ZAP to ensure peace of mind for subscribers.

Zero Maintenance Cost
While each ZAP vehicle goes through a rigorous 150-point service checkup, they are also fitted with an IoT (internet of things) system which provides car health and maintenance alerts to the users. When the time for periodic maintenance comes, you just have to let ZAP know through their mobile app. What's even better is that you won't be charged a penny for the maintenance routine.
ZAP's subscription service gives you the freedom to drive a car that fits your needs and budget whenever you please. If you are in the mood to change the ZAP car parked in your garage, you simply have to open the ZAP app and subscribe to your favourite set of wheels. Once you are subscribed to a ZAP car, just list it on Zoomcar's car sharing platform for hire on days when it's not in use. This will significantly offset your monthly subscription fee or even bring it down to zero on some occasions. Also, you stand to get a cashback of Rs 10,000 by using the coupon code ZAPCD10K as part of a special CarDekho discount. Now how cool is that!
Was this article helpful ?
0 out of 0 found this helpful