5 Best Cars to Drive in City
Modified On Nov 22, 2015 08:11 PM By Manish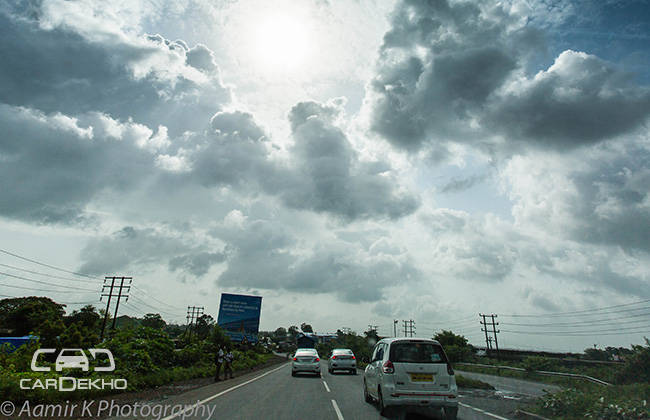 Until or unless you are a particular breed of automotive enthusiast, struck with the bug of unquenchable wanderlust, then your ultimate necessity out of a car is ease of commute in your daily routine. Cars that grab understandable attention and capitalize on the Veblen effect just enough. So, for your daily driving pleasures, we have compiled a list of top 5 cars, which will help you get from point A to B, while tending to your every need.
5) Honda Brio

Kicking off our list is the most inexpensive car from the stables of one of the world's most reliable automaker, the Honda Brio. With this car, you get the grunt and reliability of Honda's globally revered VTEC engines, which are so low on maintenance that Honda has even sealed off the coolant cap because customers don't need to bother themselves with constant check-ups and refills. Add to this a powerful, rev-friendly engine and a turning radius, which falls under 4.5 metres because the car is even smaller in terms of wheelbase than a Suzuki Alto and you get one hell of a commuter. The car bodes of an impressive power-to-weight ratio, courtesy of its 1.2 liter 87bhp engine and is available with an optional automatic gearbox.
Check Out the On-road Price of: Honda Brio
4) Tata Nano GenX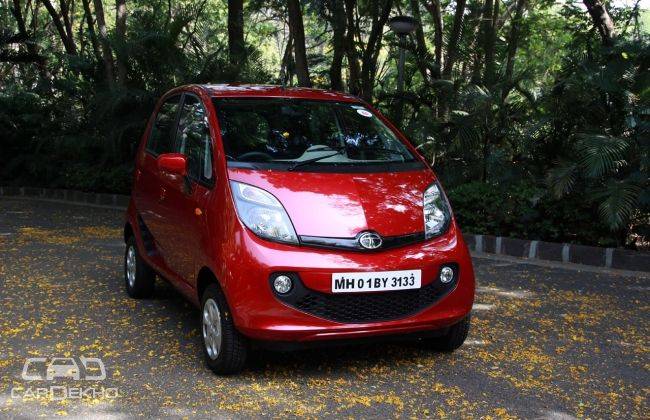 Let's step beyond the pre-conceived notions that surround Tata Nano and actually discover what the car truly is in its essence. The car flaunts an Italian design (Who mind you, are no slouches, when it comes to handling a pencil and a paper) and was designed by experts at Italy's Institute of Development in Automotive Engineering, so regardless of what your opinion is, the car is definitely a looker. The GenX Nano also comes with a power steering and features a turning radius of impressive 4 meters, which will make taking those U-turns a piece of cake. And speaking of cakes, the cherry on top would be Nano's optional AMT (Automated Manual Transmission) which eliminates the need of pesky gearshifts. Nano boasts of an impressive fuel-efficiency as it is and if you want it to be even easier on your pockets and have a panache for being environmentally friendly, then you can opt for an AMT-deprived CNG variant i.e. Nano eMax.
Check Out the On-road Price of: Tata Nano GenX
3) Maruti Celerio

When it comes down to cars in India, be it for city driving or otherwise, one has to mention the country's largest automaker and its contenders in that particular segment. For city driving, Maruti stands its ground, thanks to its 800cc diesel hatchback, the Maruti Suzuki Celerio. The car comes with an automatic transmission variant also, which features a 1-liter petrol engine and boasts of an impressive fuel economy of 23.1kmpl. The diesel engines feature fuel-efficiency of 27.62kmpl and even if that is not enough to make you want to put your wallets away, then opt for the 1-liter Green VXi CNG variants which offer a fuel-economy of 31.79km/kg and you will never have to make those annoying multiple fuel stops again.
Check Out the On-road Price of: Maruti Celerio
2) Mahindra E2O

As far as social acceptance is concerned, nothing makes you seem cooler than being environmentally friendly, just ask Leonardo Dicaprio, Cameron Diaz, Ryan Reynolds, Justin Bieber and a hoard of other Hollywood A-list celebrities, who tread the strip in their EVs. So as we list our best city cars, we had to mention Mahindra E2O, which is the latest installment of Reva electric car. The previous generation of the car was a personal favorite of Kristin Scott Thomas, so the car does have Hollywood celebrity supported pedigree. The car will get you from A to B, anywhere in the range of 120kms, will charge up completely as you take your afternoon siesta (5 hours) and can hit a top speed of 81 km/h, all of this without sacrificing any ice-caps, polar bears, burning those gross fossil fuels or exuded emissions, while treading in a car that was designed by India's most revered designer, Mr. Dilip Chhabria himself.
Check Out the On-road Price of: Mahindra E2O
1) Renault Kwid

It is fairly obvious that this revolutionary car would top our list. Renault Kwid with its 180mm of ground clearance, beautiful interiors, impressive fuel-efficiency of over 25kmpl, funky digital instrument and cool infotainment touchscreen display is all that anyone could possibly ask for. Add to that a maintenance cost that undercuts that of Maruti Alto 800 by 19% and exclusive European SUV-esque styling and you will be able to flaunt your ride anywhere in the city with the Renault badge that has many F1 championships under its belt. Yes, the car does miss out on an automatic transmission, but with some patience you might be able to get your hands on a Kwid without a clutch pedal very soon.
Check Out the On-road Price of: Renault Kwid
Was this article helpful ?
0 out of 0 found this helpful