Mahindra XUV300 AMT: First Drive Review
Published On Jun 18, 2019 By Tushar for Mahindra XUV300
The Mahindra XUV300 gets the option of an automated manual transmission just 4 months after the car's launch. Is choosing it the last shift you need to make or are you better off with the manual?
What engine option do you get the AMT with?
An elementary question, the answer to which is a bit surprising. While Mahindra did promise an AMT with both its petrol and diesel engines, it's only the diesel that gets the automatic option, at least for now.

The XUV300 diesel AMT gets the same engine in the same tune as the XUV300 diesel manual i.e. a 1.5-litre, 4-cylinder engine producing nearly 117PS @ 3750rpm & 300Nm of torque from 1500-2500rpm. The gearbox itself is the same 6-speed unit with the difference being the addition of an AMT unit that helps your left foot resign from clutch operation duties.
Do I have to sacrifice features for convenience?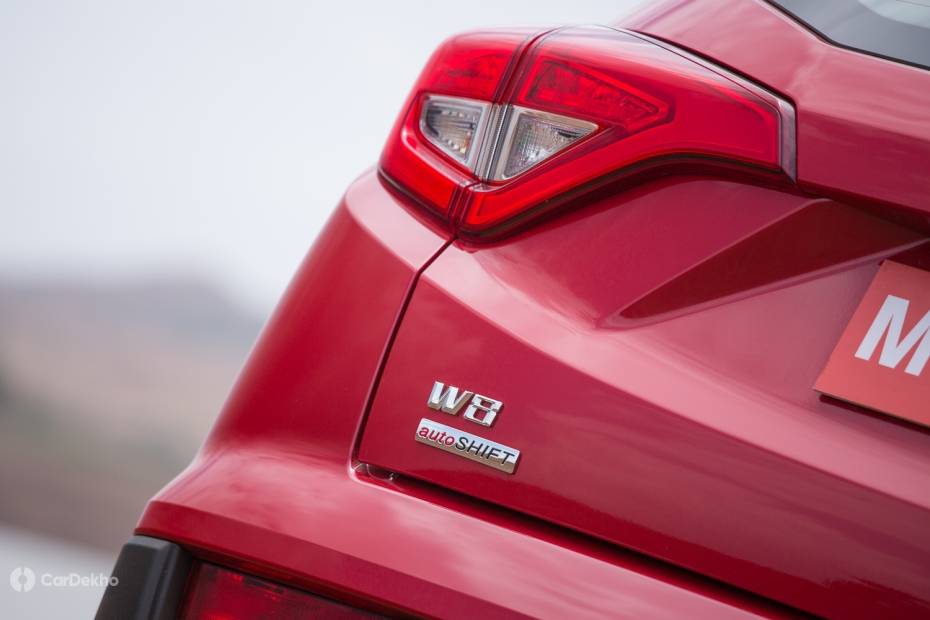 Nope! The diesel AMT will be available even in the top-spec W8 (O). So you don't have to miss out on unique features like 7 airbags, an auto-dimming IRVM, front parking sensors, tyre pressure monitor or indeed, a sunroof. However, we will have to wait for the launch before Mahindra reveals if/which other variants will be available with the diesel AMT option.
Driving It
First, the basics. Yes, it does get the creep function. So in slow-moving city traffic, you just need to ease off the brake pedal and have the car creep ahead. This also works well while parking in reverse, making progress at crawl speeds convenient.

Second, the shift lever's operation is similar to BMW's automatic gear lever i.e. it shifts back to the same position after you've selected any of the transmission's six modes - auto, manual, neutral, reverse, manual upshift & manual downshift.
Before moving any further, here's the main takeaway: this is a well-tuned engine & transmission combination. The XUV300 diesel gets the same engine as the Marazzo, albeit with about 4PS less power. But the XUV300 is a lighter car too and much like in the manual, you just need the slightest throttle input to get into the 50-60kmph range. The low rev torque is plenty and does a good job of making up for any lag in the AMT itself.

It comes across immediately as city drive-friendly and has a unique advantage over the manual. This diesel engine does have some lag in torque delivery below 1500rpm. So much so that you can stall the engine quite easily (this happens in the Marazzo as well) if you let the revs drop below that. However, AMTs won't let the engine stall, so it pulls even from very low revs in a clean manner.
A slight disadvantage, though, is that with the AMT, the engine tends to rev a notch more than what seems necessary. Even with the lightest of throttle inputs it upshifts above 2,000rpm till 4th gear. While this still doesn't make the cabin too noisy it can have an adverse impact on fuel efficiency vs the manual. Something we can & will ascertain with a road test.
Still fun?

As much as the manual? No. Fun for an AMT? Yes. For one, this AMT offers surprisingly smooth gear changes with minimal headnod.
It's also very responsive, intuitive and knows exactly when to downshift and when it needs to stick to the same gear. This transmission doesn't create the need for highway overtakes to be planned. Simply dip the accelerator and the engine delivers an instant flow of torque to make overtakes quick. Even at speeds of 100kmph, the transmission doesn't need to drop more than one gear for overtakes, simply because the engine is both rev happy and has plenty to offer by or before 3,000rpm.

If you feel the need to keep the revs on the boil, the transmission also comes with a manual mode with a tiptronic shift action. This comes in handy while engine braking downhill or if you want to stick to the same gear while driving uphill. It is also, of course, useful for overtakes but we found the transmission to be responsive enough that you don't really need to switch to manual mode for this. And yes, to protect the engine, it will auto-upshift at around 4500rpm or auto-downshift if the speeds are too low for a given gear.
This also makes it good fun to drive since you're never left hunting for more punch. However, when we say the transmission is good, we mean it's good by AMT standards. Under hard throttle, it's not as quick or smooth as a torque-converter or twin-clutch transmission. While driving the XUV300 with full throttle, there is a noticeable pause before upshifts, which is characteristic of automated manual transmissions. That said, given how punchy an engine this is, it offers a more exciting experience vs the Vitara Brezza diesel AMT and is also a little more engaging than the Nexon diesel AMT.

Of course, the XUV300 is good fun to drive as it is thanks to its sharp steering and overall ride and handling package that strikes a healthy balance between comfort and precision. Check out the detailed review, here.
Verdict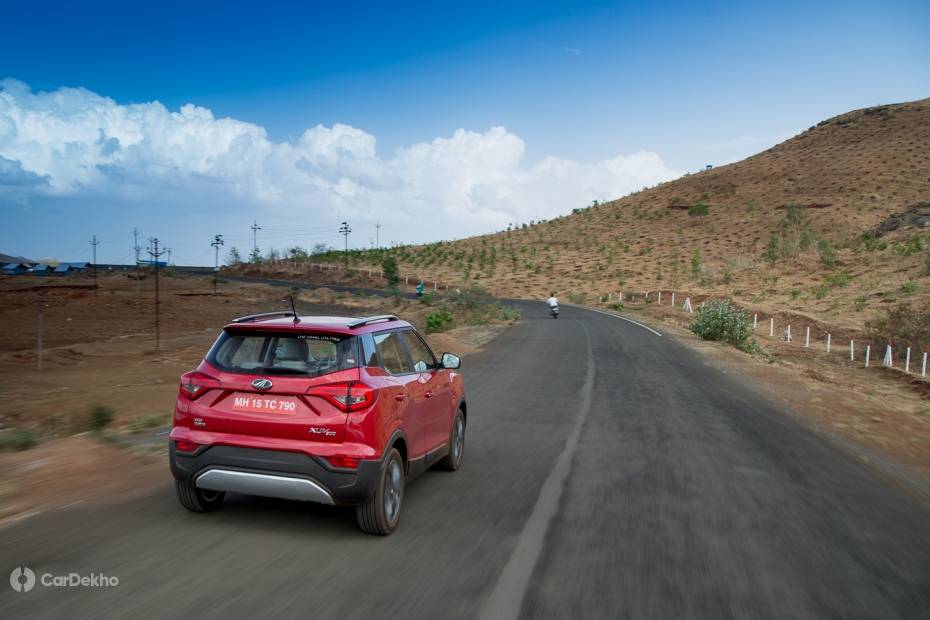 First, the negatives. Mahindra isn't offering the XUV300 petrol with an AMT just yet, which is a miss given that it would automatically (pun intended) be more affordable than a diesel AMT and would probably find more buyers to begin with. Given that the XUV300 W8 (O) diesel manual is already priced at Rs 12 lakh ex-showroom, the addition of an AMT would only make it more expensive by around Rs 50,000-60,000. For less than Rs 1 lakh more you could buy a Creta S diesel automatic, that offers a more polished drive but of course won't be as well-equipped as a top-spec XUV300. So if you are looking for a budget diesel automatic sub-4 metre SUV, you're better off with the Nexon or Vitara Brezza AMTs.
But then, the XUV300 AMT doesn't make you compromise on its expansive features list for the convenience it offers. It's also a very versatile diesel automatic car, scoring well as a city driver, highway tourer or something that's also fun to drive. So if you are looking for a well-loaded diesel automatic SUV that feels rich inside and offers a good balance of driveability and excitement, go ahead, make the shift to the XUV300 AMT.