This Is How You'll Pay For Charging EVs In India
Modified On Nov 30, 2017 08:14 PM By Khan Mohd.
Digital payment now added to EV recharge bill payment options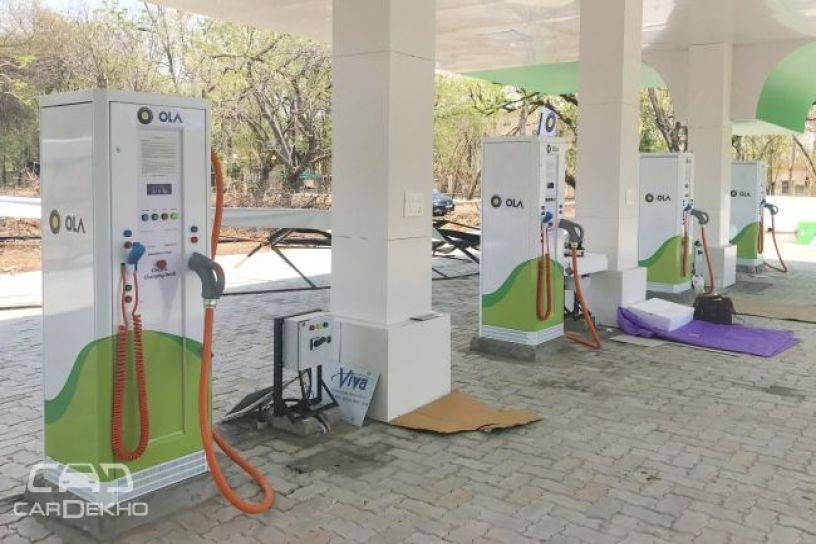 Reiterating its pledge to reduce emissions in the country, the government has accepted the recommendations of an expert committee to accept payments for charging electric vehicles (EV) through digital mediums. The panel had made these recommendations in May, 2017.
The Committee for Standardisation of the Protocol for Charging Infrastructure had recommended three key suggestions that would help the government achieve the target of complete electrification of automobiles in India by 2030.
| | | |
| --- | --- | --- |
| Committee Recommendations | Purpose | Status |
| Adopting uniform standards for EV charging stations | To enable charging of various EVs from different manufacturers at any station | Awaiting approval |
| Digital payments | Would ease the payment process | Approved |
| Setting up massive charging infrastructure | Would give EV buyers peace of mind as they don't have to worry about charging on longer journeys or in emergency situations | Awaiting approval |
In its report on digital payments, the committee said that customers need to be billed and make a payment for the charging their EVs. There are multiple options for payments, including debiting the user's account based on VIN (vehicle identification number), it added.
Besides this, payment could also be made via a mobile application, which can be recharged using BHIM or Bharat QR code or any other medium as specified by government, the report stated.
Interesting read: Mahindra's Tie-Up With Ford Might Yield An Electric Vehicle For India
The present scenario of EVs in India can be better understood by a study conducted by the Society of Manufacturers of Electric Vehicles (SMEV) on purchase of EVs across the country. In fiscal year 2016-17, the top five states with highest EV sales were Gujarat, West Bengal, Uttar Pradesh, Rajasthan, and Maharashtra.
| | |
| --- | --- |
| State | EV Sales |
| Gujarat | 4,330 |
| West Bengal | 2,846 |
| Uttar Pradesh | 2,467 |
| Rajasthan | 2,388 |
| Maharashtra | 1,926 |
Overall, the count of EV sales across India in the last fiscal was 25,000 units.
After announcing its intention to turn the Indian automotive market all-electric by 2030, the government has begun working towards making it a reality. However, the pace of work has been on the slower side. But the real test lies in actualising the short-term goal of having 6-7 million hybrid vehicles on our roads by 2020. The major roadblock to this dream is the lack of e-vehicle charging infrastructure. Will the government be able to meet the target it has set for itself? Only time will tell. Till then, we have our fingers crossed.
Recommended:
New, 'Expensive' Mahindra Electric Vehicle Under Development