Top 10 Green Cars in the World
Modified On Oct 20, 2015 01:51 PM By Sourabh
4054 Views

Write a comment
Ever wondered which are the best hybrid and electrical vehicles in the world? Well for the curious ones, we have created a list of top 10 green cars which for sure have the least CO2 emissions. Since Indian auto segment is still in its nascent stage, some of these cars are not seen in the subcontinent but they are sold in more developed countries like United States, Germany and Japan. So without a further ado, here is the list of Top 10 Green Cars.
10) Ford C-Max Hybrid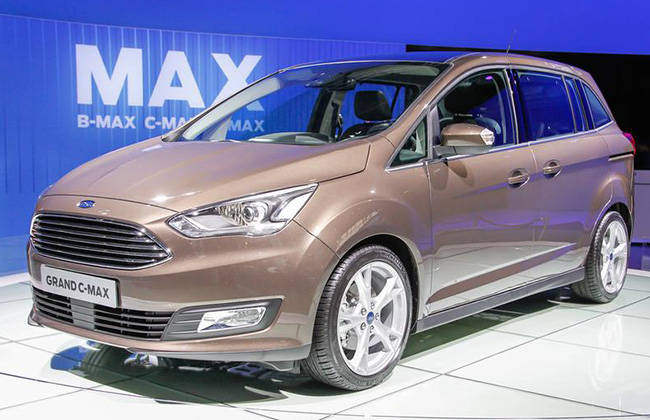 Also Read: Environment Day Special: Yes You Too Can Help
Available in both hybrid and plug-in hybrid variant (C-Max Energi), C-Max is Ford's only dedicated gas-electric model. The C-Max Energi with an all-electric range of 33 kms, gives a fuel economy of 37.41 kmpl, while the C-Max Hybrid offers a mileage of 17kmpl.
9) Toyota Camry

On number 9 is Toyota Camry which is also sold in Indian auto market as well. The company recently launched the facelifted Camry and its hybrid derivative at INR 28.80 & INR 31.92 lacs respectively. The car gives a fuel economy of 17.43kmpl.
8) Chevrolet Volt

While most other plug-in hybrids deliver between 20 to 40kms of all-electric range before switching over to gas-powered propulsion, Chevy Volt offers all-electric range of 61kmps. Fuel economy figures are 41.66kmpl for first 60 kms and 15kmpl afterwards.
7) Tesla Model S

Also Read: Dog-Proofing your car
Tesla's Model S has a range of 334kms and can achieve 0 to 100 in mere 3.2 seconds with a top speed of 250kmph. And not that it is fast, it also offers combined efficiency of 40kmpl.
6) Honda Accord Hybrid

We Indians have only seen the petrol powered Accord, but in US and Japan, Honda also retails Accord Hybrid. The car gives a mileage of 20kmpl.
5) Toyota Prius

Rejoice! Toyota Prius is the second car in the list which is sold in India. Though the price is bit more than usual sedan, the car gives fuel economy of 23.9kmpl. In global markets, Toyota also retails Prius Plug-In hybrid which offers 40kmpl of fuel efficeny for first 18kms and then after 21kmpl.
4) BMW i8

The BMW i8 is powered by 1.5-litre 3-cylidner petrol engine equipped with BMW TwinPower technology and an electric motor. The total output of i8 is 363 hp and the car can accelerate from 0 to 100 km/h in just 4.4 seconds. The i8 can be driven up to 37 kilometres under electric power alone. The battery can be charged at a conventional power outlet, at a charging station or simply while driving.
3) Nissan Leaf

Leaf is one of the most successful electric cars on earth till now. The success lies behind the fact that it gives you conventional hatch like feel whether it comes to space or practicality. The car delivers an average range of 84 miles (135km) while it can deliver combined figure of 114 miles (183 km) range on single charge. The battery churns out nearly 110hp with a max torque of 280Nm.
2) Volkswagen e-Golf

In 2015, the German automaker Volkswagen redesigned Golf to introduce all-electric model. Golf gets a DC Fast Charging feature which lets you charge the battery to 80 percent in about 30 minutes. The car has the range of 133kms and mileage of 50kmpl.
1) BMW i3

BMW i3 is the Bavarian automaker's first all-electric vehicle. The hatch adorns a beautiful design with contrasting colors having lot of green house area. Powered by a 170hp electric motor, it generates a whooping torque of 250Nm. The car offered a range in between 130-160km on a single charge. Its all-electric but does it goes to fuel filling station and the answer is yes, as it offers an optional in-line two cylinder 650cc petrol engine with 9 litre fuel tank. The range extender model increases nearly 100km of range with combined output in excess of 200km.
Special Mention: Mahindra Reva, India's only electric car

Reva, India's only electric company has been selling their first electric car Reva-i in the country since 2001. Globally, it has been selling as Reva-i in Europe since 2003 and had got quite a few takers. Reva-i offered a range of 80km and was powered by lead-acid batteries and later-came the lithium ion. They recently launched e2o after Mahindra took over Reva Electric. e2o offers modern design with lithium ion battery pack, App connectivity and a range of approximately 100km.
Also Read:
Was this article helpful ?
0 out of 0 found this helpful