20 Features That Should Be Standard In Every Car
Modified On Nov 14, 2017 07:45 PM By Rachit Shad
477368 Views

Write a comment
It's a plea to automakers - stop skimping on basics. Please.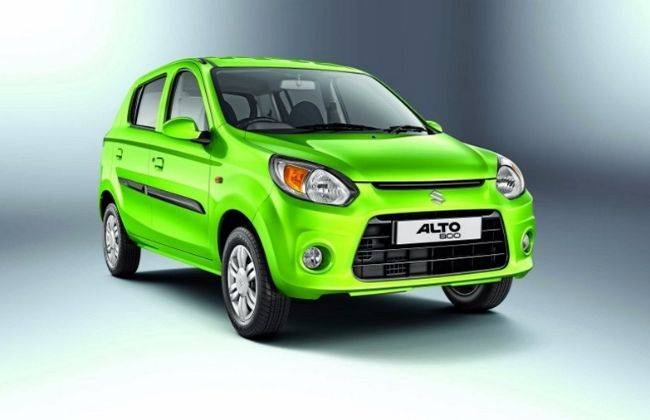 When it comes to cars, everyone has a different theory of what should be the standard set of features. While some will lean towards performance or gadgetry, others might lean more on safety or overall running costs. We feel that there's a lot more to that scenario than you might imagine. It starts with a plain and simple fact - the major chunk of cars sold in India fall under the Rs 10 lakh market and the biggest contributor to that chunk comes from hatchbacks. But all of them lack some basic features. Here's a list of 20 features that, we feel, should be standard in every car.
Dual Airbags

Simply put - airbags save lives. For that reason alone, at least two (one each for front passenger and the driver) should be included in all variants of every car. While carmakers like Toyota and Volkswagen already have all their products aligned with dual airbags, bigger players like Maruti Suzuki have started phasing in this norm in their newer offerings.
Anti-lock Braking System (ABS)

ABS is engineered to stop the wheels of your car locking under intensive braking manoeuvres. Hence, ABS helps in getting the car to a complete halt much faster than the standard disc brakes. From a safety point of view, this should also be included in all cars.
ISOFIX Anchorages

While the idea of using a child booster seat, especially for toddlers, is yet to gain popularity in India for its safety positives, we feel that equipping the car with ISOFIX anchorages and sharing the real impact of its setup will encourage people to accept it faster.
Rear Door Child Lock

A child door lock is a simple mechanism that, once engaged, ensures that the rear doors can only be opened from the outside. This does give owners a peace of mind, knowing that no matter what the kid in the back seat does, opening the door from the inside won't be possible.
Day and Night IRVM

What blinds you while driving in the darker hours of the day? Glare from traffic coming towards or following you. While there isn't much you can do for the oncoming idiots, with their car lights on high beam permanently, a day and night inner rear view mirror (IRVM) helps to reduce the glare considerably from traffic behind you.
Internally Adjustable Wing Mirrors On Both Sides

You won't believe it but there are cars on sale in India with ORVM (outer rear view mirror) only on the driver's side. Driving with an ORVM on the passenger side improves visibility, thereby reducing the chances of damaging your car or someone else on the move. That safety aspect can be further improved if those mirrors are internally adjustable. Stretching you hand out on either side to adjust the ORVMs can leave you vulnerable to the morons who like to squeeze their vehicles through the tightest of spaces.
Air Conditioning

In a country like India, where temperatures easily top the 40 degree Celsius mark in many parts, an air conditioning (AC) system is a must in a car. It not only adds to the comfort factor of the journey but also ensures that the driver doesn't lose the required concentration level over long, strenuous journeys.
Body-Coloured Wing Mirrors, Bumpers And Door Handles

Just to save a few extra bucks per car, mainstream carmakers curse the bare-basic variant of an entry-level hatchback with blackened bumpers, wing mirror housings and door handles. The entire look of the car is spoiled. Please, don't do this. Don't treat the car as a commodity alone. For many, it is part of their family and is treated like a child.
Power Steering With Tilt Adjust

Most of the cities in India are jam-packed with hurdles in different form and matter. Some have broken or unpaved tarmac while some make do with a sea of vehicles plying on roads. A power steering does wonders to ease the pain of manoeuvring a vehicle around such issues. Moreover, a tilt adjust will give the driver a more comfortable position to get through the daily city runs.
Power Windows

No points for guessing - power windows bring much-needed convenience to our lives. Entry-levels hatchbacks get two power windows at best. We believe that operating all windows using just a switch should become standard.
Music System With USB/AUX/Radio/Bluetooth

Everyone needs some entertainment on the move or else the journey can become quite arduous. A music system should also become part of the standard kit, with USB, AUX, Bluetooth and radio compatibility. Even if the system is bolted to just two speakers, it should solve the purpose on a massive scale.
Central Door Locking

We aren't hoping for a keyless entry or a remote locking mechanism here. What we need is a central door locking system, which is an extremely simple setup. Not only does it add to the convenience factor, it also enhances the safety and security of the passengers inside the car.
Remote Fuel And Boot Lid Opening

Like the one above, keyless opening of the fuel and boot lid isn't much to ask for. The mechanism helps in saving time and adds to the convenience.
Sun Visors For Front Occupants

While a sun visor comes as part of the standard kit for the driver, the same isn't the case for the front passenger. This should be included to keep the passenger free from unnecessary strain.
Full Wheel Covers

Like the blackened body panels, wheels without full covers steal the car of its looks. Moreover, full wheel covers deliver some protection to the wheel hubs and the steel rims from any physical damage.
Engine Immobiliser

Not including an engine immobiliser is like giving car thieves an indirect invitation to steal the car. Essentially it is a small electric circuit that prevents the car from being hotwired and will only give way when the correct key is inserted.
12V Socket

With mobile phones becoming thirstier and thirstier for battery juice, an inclusion of a 12V socket in a car is a must. Apart from charging their mobile phones, owners can plug in a WiFi hotspot to get some productive hours on the move.
Seatbelts With Pretensioners And Load Limiters

Having a three-point seatbelt isn't as effective at saving lives as the one equipped with pretensioners and load limiters. The mechanism tightens the grip on the passenger as soon as a sudden drop in speed is detected. Load limiters, on the other hand, reduce the pressure on the passenger's chest when he/she jolts forward in such an event.
Three-Point Seatbelts For Rear Passengers

Rear seat passengers in entry level cars don't get three-point seatbelts. It is a must-have safety feature, especially for an owner that has a family to ferry around. If the rear seatbelts get the same tech as the one described above, nothing like it.
Height Adjustable Seatbelts - Front And Rear

While many are stuck with the notion that a height-adjustable seatbelt is just an accessory, its true value pops up when the car goes in an emergency braking manoeuvre. If the seatbelt isn't placed over your shoulder and is touching your neck, sudden jerks can cause your skin to itch or even puncture.
As you must have noticed, the list of features enhances almost all major aspects of a car. Do leave a comment to let us know what you feel of the compiled list.
Was this article helpful ?
4 out of 4 found this helpful