Fiat Linea Reliability Report
Published On Feb 23, 2013 By Rahul for Fiat Linea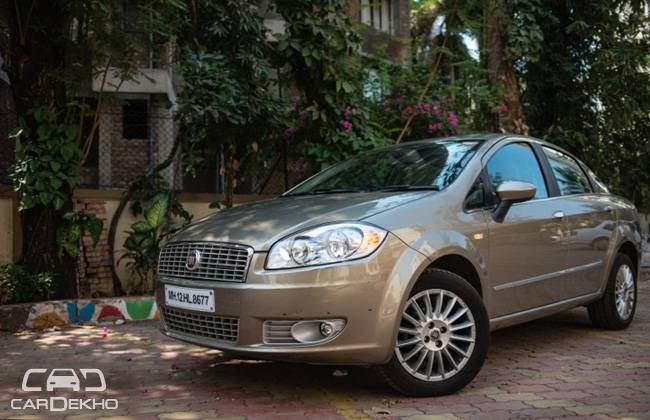 This time around with the Skoda Rapid, we are having the Fiat Linea in our list as well. We are driving the Fiat Linea multijet Emotion, which comes loaded with all the bells and whistles one will expect. We have always loved the way Fiat's drive and the Linea is no exception. Last year Fiat had made some additions to the Linea's features list in the model year change and we were impressed with it. So, we share our first report on the Fiat Linea.

Report I:
Odometer: 12560km
Current reading: 12760km
Kilometres driven: 200km
Mileage: 13.7kmpl
Fuel cost incurred: Rs 1537
Other expenses: None
Total cost: Rs 1537

Fiats are generally bought by car passionates, and who could be bigger octane addict than us. Having previously owned a Fiat, I have always felt at home in a Linea. The large and chunky steering wheel is good to hold and it even weighs up well.

The seats are also large and are cosy enough. The other good bit of the Linea is its steering position and the seating position. You sit comfortably and there is even a dead pedal to rest your foot on. All these small things do make the passionates love the Fiats.

The revised model year Linea gets Italian leather upholstery, automatic headlamps, rain-sensing wipers and Bluetooth connectivity. This makes it one of the most loaded vehicles in its segment. Now all that is missing in the car is a navigation system with reverse parking camera.

We have been driving the Linea in Mumbai's bumper-to-bumper traffic and have had no complains of fatigue after driving for so long. The Linea is an incredible car and we love it. One of our colleagues drove a Fiat Linea for the first time and only had praises for it. However, there are some downsizes to the Linea as well.

It has rubbery gearshifts, the turning radius is longer than most of the cars and the plastic tends to age faster. Apart from this, it is a fantastic piece of engineering. The doors shut with a thunk, making you feel secure one inside.