Sixth Gen 2016 Chevrolet Camaro to be all-new from grille to rear spoiler
Published On Mar 23, 2015 12:32 PM By Bala Subramaniam for Chevrolet Camaro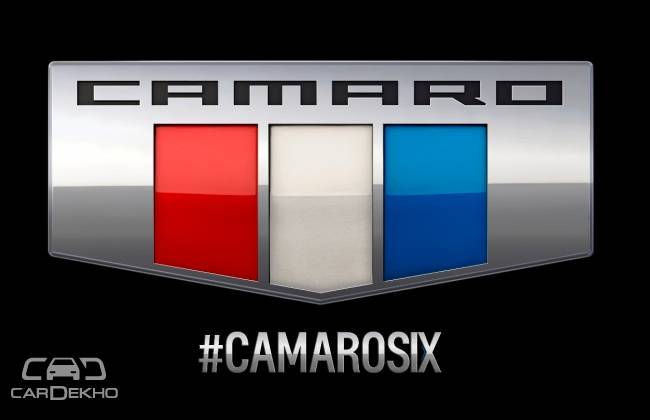 The 2016 Chevrolet Camaro is all set to be unveiled on May 16 in Detroit and the company has announced that the sixth generation Camaro will be completely new car from the grille's bowtie to the rear spoiler. How new? Only two parts, the bowtie emblem on the tail lamp panel and the SS badge, will be carried over from the fifth-generation model. Based on General Motors' award-winning Alpha architecture, the 2016 Camaro is designed to offer exceptional driving dynamics and refinement, as well as a balance of mass and stiffness necessary for a world-class performance car.

"Our global engineering team is incredibly passionate about Camaro, and they sweated all the details to make Gen 6 the best Camaro we could possibly put into the hands of our customers," said Mark Reuss, GM executive vice president, Global Product Development.
He also added, "Alpha provided a strong foundation, but more than 70 percent of the components are unique to the Gen 6 Camaro, including exterior and interior dimensions, an all-new interior, front and rear suspension, and powertrain components. The minute you see – and hear – the Gen 6, you know it's a Camaro, from the stance to the driving experience to the sound of the Small Block V-8."

The front structure, for example, was developed specifically for Camaro. It is lengthened, to create the dash-to-axle ratio necessary for car's iconic profile, and widened to provide the desired track width for stable, confident cornering. In addition, 20 percent of the 6.2L LT1 V-8 engine has been tailored to fit the Camaro's packaging, including new, tubular "tri-Y"-style exhaust manifolds.
Was this article helpful ?
0 out of 0 found this helpful