Cars From 2018 Auto Expo That We Didn't See Afterwards
Modified On Jan 23, 2020 05:40 PM By Dhruv
Where did these concepts and production cars disappear after the 2018 Auto Expo?

The Auto Expo comes around every two years and lays down a blueprint for the Indian automobile industry to follow for the next two years. This is often done by showcasing a concept car that will spawn a production vehicle in the years to come, or by showcasing a car from a particular carmaker's global lineup and then launching it in India.
However, it often happens that said concepts or global products end up being just at a carmaker's stall at the Expo and never make it to showroom floors. Today we are taking a look at cars showcased by budget carmakers at the 2018 Auto Expo but never went on sale.
Maruti

Maruti is no stranger to introducing new products for the Indian market. over the last few years, they have not only introduced new products, but a whole new premium retail chain as well. However, the e-Survivor concept from the 2018 Auto Expo is something we are yet to see in production form on our roads. It was a 4WD electric concept that borrowed inspiration from Maruti's 4WD models such as the Jimny, Gypsy and Grand Vitara.
Hyundai

Hyundai's Ioniq is another car we got to see at the 2018 Auto Expo and didn't hear much about afterwards. Hyundai showcased the Ioniq's hybrid and electric variants, which were supposed to make their India debut in mid-2018. However, Hyundai didn't do that and instead it recently gave us the Kona Electric instead, an all-electric SUV.
Tata Motors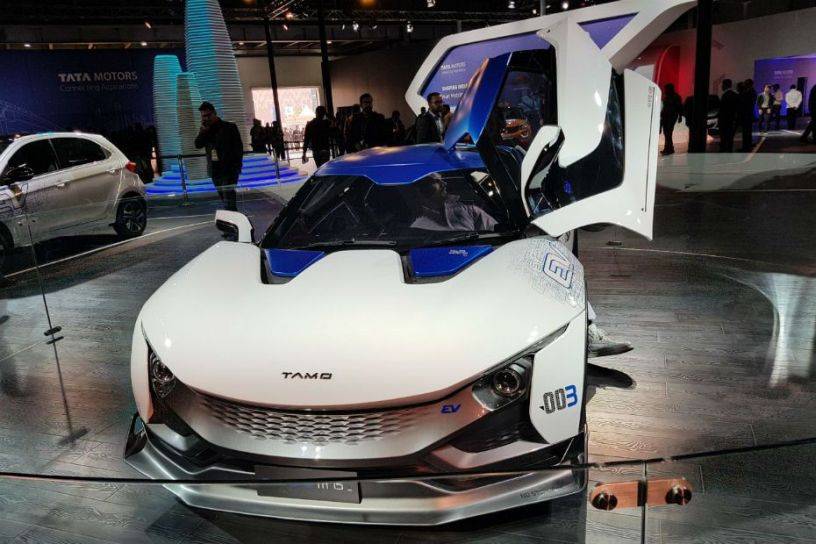 The Racemo from Tata Motors set pulses racing at the 2018 Auto Expo. It was truly a sports car for India which even had a built-in camera that could click pictures of you tearing up the track. The program was, however, shelved by Tata as it didn't think it would be a financially viable product for the Indian market. And with that, India truly missed its chance of having its second indegenous and affordable sports cars.
Mahindra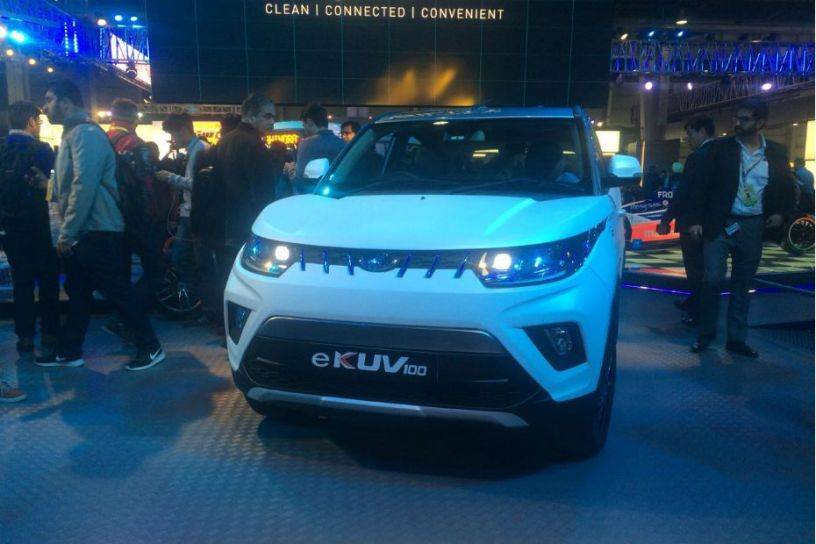 Mahindra showcased a host of concepts at the 2018 Auto Expo. The Udo and Atom were personal mobility solutions that looked to marry the small proportions of a motorcycle with the convenience of a car. Then there was the e2O NXT and the eKUV. The e2O NXT was a premium version of the e2O but we never got to see it in the showrooms. The eKUV has been in a near production-ready stage for quite some time and we hope to see Mahindra launch it soon in India. Then there was the Stinger, a part-convertible part-pickup truck concept that was based on the TUV300. It looked radical and really wowed the audience at the expo. However, Mahindra doesn't seem to have any intention of giving us a production vehicle like that anytime soon.
Honda

Honda showcased the Sports EV at the 2018 Auto Expo and it was a stunning concept, to say the least. It is quite similar to the Honda e concept that Honda revealed at the 2019 Frankfurt Motor Show, but the coupe-like body of the Sports EV made it even better to look at. Honda hadn't declared back then that they had any intention of bringing it to India and that has not changed yet. Honda also showcased the Clarity FCV, a fuel-cell powered version of the regular Clarity sedan. Safe to say, don't expect it to come to India anytime soon.
Also Read: Hyundai India Could Soon Launch An Electric SUV With Over 1000km Range
Toyota
Toyota is soon going to bring a luxury MPV called the Vellfire to India, which will be priced around Rs 85 lakh and will be CBU model. However, back at the 2018 Auto Expo, the Japanese carmaker had showcased the Alphard. There is not quite a lot of differences between the two but both are distinctly separate models. And Toyota hasn't given out any word about bringing the Alphard to India.
Renault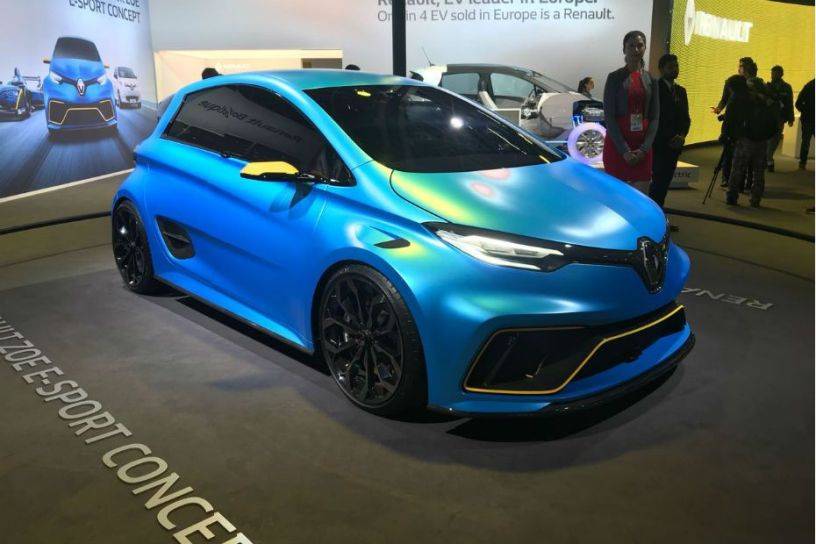 Renault showcased the Zoe EV at the 2018 Auto Expo. It was based on the Clio's platform and was a compact upmarket EV that could essentially replace premium hatchbacks. The Zoe EV was on sale in Europe even back at the time of the 2018 Auto Expo but the French carmaker doesn't have any plans of bringing it to India anytime soon. The Trezor concept from Renault was another hit with the crowds but even back then, we knew that turning this into a production model is no easy job. The entire roof of the car could lift to seat its passengers! Good luck seeing that on Indian roads anytime soon.
Kia

Back at the 2018 Auto Expo, Kia was still in the process of entering the Indian market. To establish a brand image, the Korean carmaker brought almost its entire global line-up that we will not see in India anytime soon. These included the Stinger sports sedan, Niro plug-in hybrid, Optima plug-in hybrid, Rio hatchback and Soul EV. And while most of these cars will not be seen on Indian roads anytime soon, it was good to see what Kia as a brand is capable of delivering. This will be very rewarding for Indian car buyers if in the future, our market becomes less price sensitive than it currently is.
DC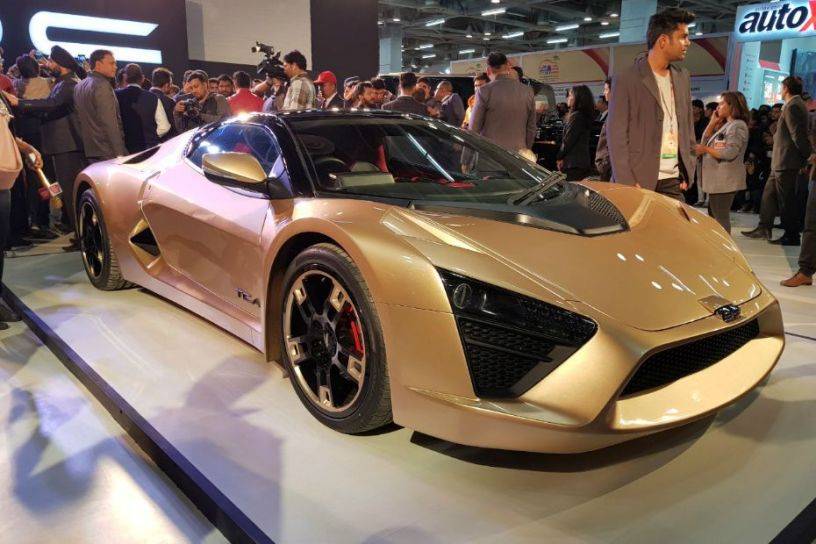 DC showcased the TCA at the 2018 Auto Expo and it looked drop-dead gorgeous. It was supposed to be the second supercar from the customisation experts. However, we are yet to hear any news regarding the TCA's launch in India.
Was this article helpful ?
1 out of 1 found this helpful