Who Owns What; Major Stakeholders in Big Car Companies Part-1
Modified On Oct 20, 2015 02:04 PM By Sourabh
Have you ever wondered who are the real owners of these big car companies? Who takes the final decision for a hostile takeover or who gets the maximum profit when the company's shares touch an all time high? Well to answer that, we have compiled a list of car manufacturers, their owners and major stakeholders. Since the list is long, so we have divided the article into three parts.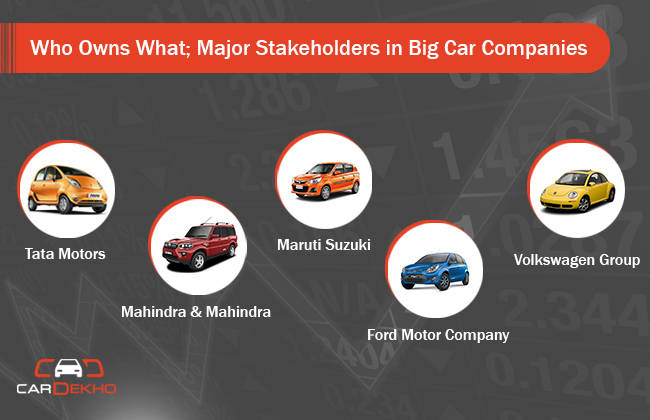 Also Read: Top 5 tyre Concepts Expected to Change the Automotive World
1) Tata Motors
Tata Motors is subsidiary of Tata Group which is a salt-to-software conglomerate group with hold and presence in almost every sector. Tata Sons Limited is the holding company of the Tata Group and holds the bulk of shareholding in these companies. It was established as a trading enterprise by Group founder Jamsetji Tata in 1868. About 66% of the Equity (finance) of Tata Sons is held by philanthropic trusts endowed by members of the Tata family. The major stakeholder in Tata Sons is Shapoorji Mistry, Sterling Investment Corp (Shapoorji Pallonji Group) and Cyrus Investments (Shapoorji Pallonji Group) which altogether makes 18.39%.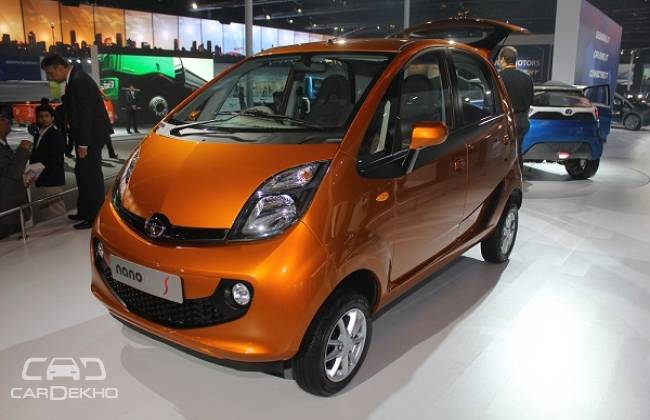 Tata Motors is a public company traded in both S&P Sensex Index and New York Stock Exchange. The promoter group holds 34.33% stake in the company while Foreign Institutional Investors accounts for 27.13%. Other big investors includes Government Companies, Financial Institutions, Banks and Insurance which together accounts for 8.49%. NRIs, Foreign companies and ADRs/GDRs also holds a big chunk of 22.07%. Further breaking it down in Tata Motors, Tata Sons Limited owns 25.66%, Citibank N.A. New York, NYADR Department 21.25%, Tata Steel Limited 5.40%, Life Insurance Corporation of India 3.94%, Europacific Growth Fund 2.51% and Tata Industries Limited 2.50%.
2) Mahindra and Mahindra

Also Read: Top 8 Famous Japanese Cars
Mahindra and Mahindra is home grown auto manufacturing company which majorly deals in automobiles, commercial vehicles, two-wheelers and farming equipment like tractors and harvesters. Mahindra & Mahindra is part of Group's six strategic business units: Automotive; Farm Equipment; Infrastructure; Trade and Financial Services; Information Technology; and Automotive Components. Shareholding pattern; Promoters and Promoter Group holds 24.90%, Foreign Institutional Investors 22.94%, Banks, Insurance Companies Central and State Government 18.70%, Private Corporate Bodies 10.17%, Indian public through stock trading 8.57%, Foreign Bodies 3.24% and The Bank of New York Mellon 5.94%.
3) Maruti Suzuki

Maruti Suzuki is wholly owned subsidiary of Suzuki Motor Corporation and traded as public in S&P BSE Sensex exchange. But in terms of share percentage, the promoter group Suzuki owns 56.21% while country's Life Insurance Corporation of India (LIC) owns 5.94% and ICICI Prudential Life Insurance Company Ltd has 1.22% stake in the company.
4) Ford Motor Company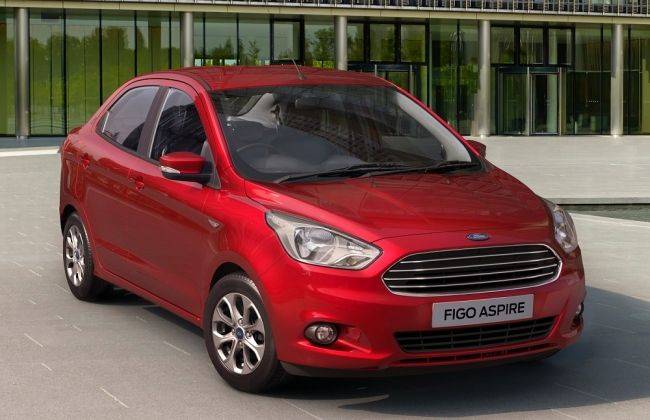 Though the company went public in 1956, a mere 2% stake is still owned by the Ford Family with 40% of the voting power through a special class of stock. In the Beneficial Stock Ownership, State Street Corporation owns 10.1%, Evercore Trust Company, N.A. owns 5.9%, BlackRock Inc owns 5.4% and The Vanguard Group owns 5.3%.
5) Volkswagen Group

Volkswagen Group is one of the largest car manufacturer in world. With revenue of 220,290 million US dollars in 2014, VW Group also tops our list of Biggest Brands in the World. Headquartered at Wolfsburg, Germany, the VW Group controls a total of 9 brands namely, Audi, Bentley, Bugatti, Lamborghini, Scania, Seat, Skoda, Volkswagen Commercial Vehicles and Volkswagen Passenger Cars. Apart from Foreign Institutional Investors which owns 24.9%, other major shareholders of the group includes name like Porsche Automobil Holding SE with 32.2%, Qatar Holding LLC 16.4%, State of Lower Saxony 12.7% and Private shareholders 9.3%.
Also Read:
Was this article helpful ?
0 out of 0 found this helpful