Top-5 Affordable Popular Cars in India That are Selling Across The Globe
Modified On Oct 20, 2015 02:54 PM By Raunak
India and China are currently topping automaker's list as the main markets and to justify this fact, we are witnessing quite a few global premiers off lately! Even India is now on top priority when it comes to development of something new related to us, for eg, VW developed its new global 1.5-liter TDI diesel engine keeping India in mind to comply with our tax saving norms.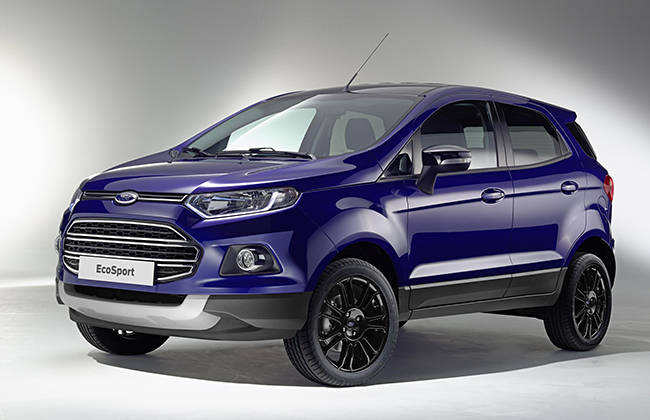 Also Read: Top 10 CEOs of Automotive World
Though China has taken the lead compared to us when it comes to the largest automotive market in the world, but we are not far behind. Moreover, lot of manufacturers are also now more focused on developing their R&D (Research and Development) centers in the country. Speaking of the various automaker's lineup in India, almost every one is selling their global portfolio here or planning to do the same in near future. Let's see top-5 of global affordable cars on sale currently and running strong in our market.
Maruti Swift

Though Hyundai Getz and Fiat Palio can be considered as India's first premium hatches but it was the Maruti Suzuki Swift that redefined the segment with things such as segment first automatic air conditioning. Undoubtedly, Suzuki has sold maximum no of Swifts in India but the vehicle is equally popular in Europe and South America too. Suzuki Swift is often criticized for its extreme resemblance with the Mini Cooper! Moreover, to make things enticing in India, Maruti Suzuki is also mulling over to launch Swift hybrid in the country, way to go Swift!

Hyundai i20

Also Read: Top 5 Indigenous Cars, That Define Indian Engineering
Hyundai India never had a thought or anything closest to it, before launching a premium hatchback with 6-airbags, auto rain and light sensors and numerous never heard features in its segment - could be so popular among a price conscious market, that they will have to offer the second generation in India before anybody else could even taste it! And indeed Hyundai also made the world premier of i20 based crossover - i20 Active in India itself.

Hyundai i20 was an eye opener for other manufacturers while the second generation Elite i20 has completely revolutionized the space with its design, features or anything, you name it! Currently, the Elite i20 has started invading Maruti Suzuki Swift territory with clocking 12k+ units last month. Kudos to Koreans for the i20!
Ford EcoSport
This vehicle is on a ravishing route when it comes to competing with its fellow rivals. Designed in Brazil, adorning Ford's kinetic designed philosophy - EcoSport is a head turner. The crossover offers conventional SUV looks, with rear mounted spare wheel, in modern dapper layout. Speaking of India, EcoSport was a runaway success, registered 30,000 bookings in just mere 17 days and was the most awarded car that year. It was all rather expected than surprising, since day-one EcoSport packed-in features like Ford's SYNC audio system, 6-airbags, segment first dual-clutch 6-speed automatic and 6-airbags, it has all the bells and whistle you can ever imagine. The icing on the cake was the 3-times Engine of the Year - 1.0-liter EcoBoost 3-pot turbo petrol motor that EcoSport offers in India.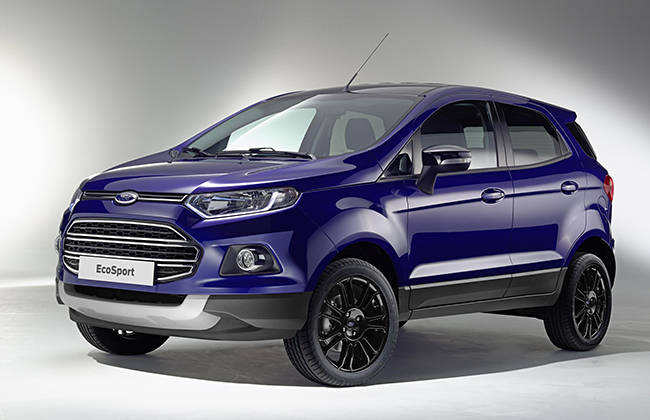 Renault/Dacia Duster

Dacia created the magic called Duster and for the uninitiated, Dacia is Renault's fully owned low cost subsidiary brand. Duster played a major part in revival of Dacia brand in UK while it single handedly craved the grounds for Renault in India. Initially, Duster's fate was doubted by many in English land but from South America to Asia, it proved to be the only car - a lot of people needed.

Audi A3

Audi is leading the luxury car segment in the country and their most economical offering - Audi A3, launch mid last year has helped largely in making the Four Ring manufacturer top grosser for the FY 2014. And that too for the second consecutive time. Selling across the globe, Audi A3 sedan was also the 2014 World Car of the Year, defeating Mazda 3 and BMW 4-Series. The journalists find the car thrilling and very much affordable compared to the rest peers. Audi has really hit a sweet spot with the 2014 Audi A3, whether it comes to pricing, performance or practicality! Things just doesn't end here, Audi India also offers a drop-top version of the popular A3 - the A3 Cabriolet.

Also Read:
Was this article helpful ?
0 out of 0 found this helpful