Top 5 Indigenous Cars, That Define Indian Engineering
Modified On Oct 20, 2015 02:57 PM By Raunak
3519 Views

Write a comment
The invasion of foreign automaker in the country in late 90s and in 20s, inspired our automakers to grow, while most of them expired over the years, some thrived. The ones which grew in the period, presented their indigenously developed vehicles to fend these foreign manufacturer's products. We have compiled top-5 developed in India automobiles, which shows brilliance of Indian automotive engineering. But seeing this, it seems like future holds plenty of exciting automobiles that we can ever imagine!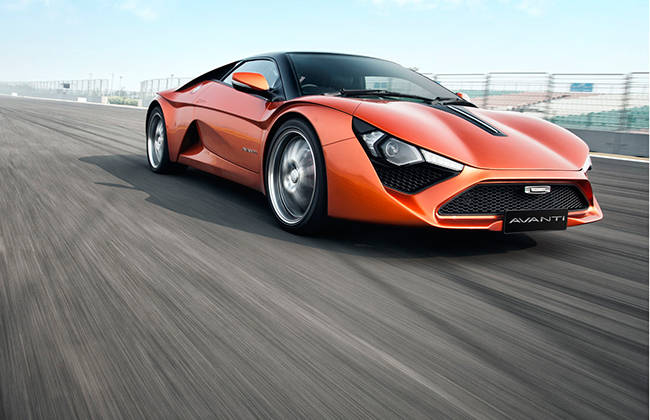 Also Read: First Indian to race the Prancing Horse across the world at the Ferrari Challenge European Championship
Reva

Reva was India's first zero-emission all-electric vehicle and it still is even after over a decade. It went on to sale in 2001 in the country and was produced by Reva Electric Car Company (now known as Mahindra Reva Electric Vehicles Private Limited); the man behind it was Chetan Maini. The vehicle has numerous updates over the years but the original model featured 75 km range and was capable of doing 80 kmph.

Apart from India, Reva/Revai was also sold in numerous other country and was very popular in UK (known as G-Wiz). And Reva has sold over 4000 units of the same. In 2010, Reva was acquired by Mahindra and launched second generation of Reva - Mahindra-Reva e2o. Which is indeed based on the Reva NXR concept that company showcased at the 2009 Frankfurt Motor Show! Moreover, the company also treated us with Halo Coupe EV Concept at the 2014 Indian Auto Expo, way to go Reva!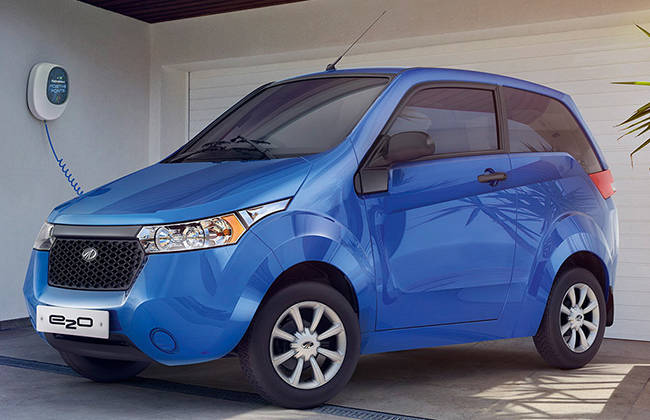 Tata Safari

It was India's first four-wheel-drive SUV, indigenously developed by Tata Motors and was indeed a head turner at that time and now too! In 1998, it had the Tata's first turbo engine which also later plonked in the dying Tata Sierra. It was the 1.9-liter turbo diesel engine churning out 90 PS and 190 Nm of peak torque, Safari was mated to a 5-speed manual box. It had features which none of the vehicle in its segment offered at that time (see the dual airbags of the original Safari's interiors down below).

Also Read: 10 Clever Smallest Cars ever built
Safari has carved its niche and is one of the most admired vehicle in Tata's portfolio. And unquestionable, it was the Safari that agitated Mahindra to launch Scorpio (also in the list!) four years later, in 2002!

Over the years, Safari got a 3.0-liter turbo common rail diesel, a 2.0-liter naturally aspirated petrol but finally settled for a refined and powerful 2.2-liter DICOR VVT. Moreover, Tata named the second generation Safari as Safari Storme.

Mahindra Scorpio

Scorpio was Mahindra first successful premium product (Bolero can be considered but it started its life as Armada to Grand Armada later it got the Bolero moniker). Scorpio along with Bolero, established M&M as a major giant into the premium utility segment. Speaking of the Scorpio, at the time of launch it had the in-house developed 2.6-liter turbo diesel engine, mustering nearly 115 horses and was offered with a 5-speed manual gearbox.

Rivaling straight with the Tata Safari, but lately Scorpio added numerous modern day features like voice guidance, auto headlamps & wipers, micro hybrid technology, etc - giving it an edge over the Safari and became the bestseller in the segment.

Last year Mahindra and Mahindra thoroughly updated the Scorpio with a new modular platform, new cabin and drenched it with features! Moreover, Mahindra also offers a lifestyle pickup version of Scorpio - Scorpio Getaway and in the international market Scorpio is marketed as Mahindra Goa!

Tata Indica

Tata Indica was India's first indigenously developed passenger car and indeed was the first in-house developed diesel hatchback. No matter how much we criticise this hatchback for all its nigglings but it paved the way for the most popular segment in the country currently - diesel hatchbacks. And things does not end here - Indica was also the basis of another popular segment in the country - compact sedans, when its twin sedan - Indigo, went sub-4m - Indigo eCS, becoming India's first compact sedan. Indica rolled out of the production line in 1998 with a 1.4-liter in-house developed naturally aspirated diesel motor.

The original cars was bugged with lot of issues but Tata drastically improved things a year later with Indica V2. The second generation Vista was coined Indica Vista, although with the present third generation, Tata dropped the Indica moniker and named it Bolt!

Tata also exported Indica to numerous countries and even to Europe, where it was badge engineered as MG Rover's CityRover

DC Avanti
India's first sports car from the house of India's best custom designer - DC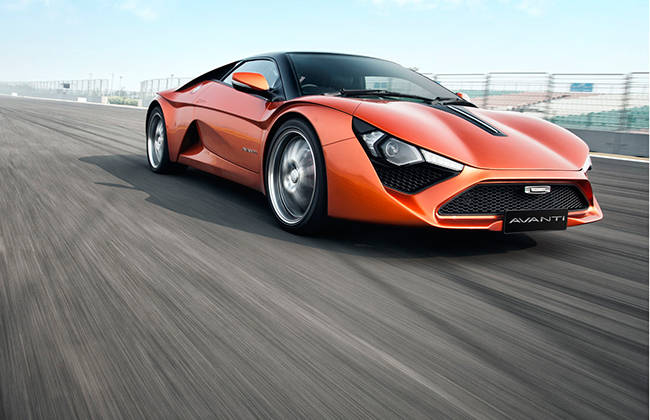 What can I tell you about the star of this list, a carbon composite (carbon fiber) body, space frame architecture, a Renault sourced 2.0-liter turbocharged 4-banger motor thrusting out 250 horses at 5500 rpm and 340 Nm of max twist in between 2750-5000 rpm and 6-speed manual fun! The fastback propels itself from naught to 100 kmph in claimed 6 seconds and hit an electronically limited top speed of 200 kmph. Did I tell you that, Dilip Chhabria's first batch of 500 DC Avantis, went on to sale this April 15, already sold out.

Also Read:
Was this article helpful ?
0 out of 0 found this helpful