Top 10 Automotive Jugaads In India
Modified On Nov 24, 2015 05:56 PM By Nabeel
2373 Views

Write a comment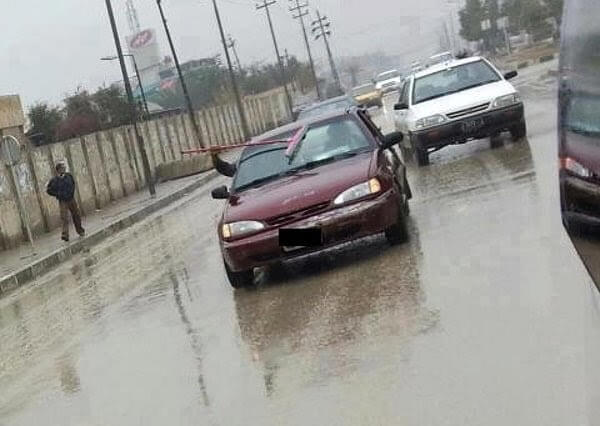 Among other things like Taj Mahal, Mangalyaan, and Bollywood, India is particularly famous for one very peculiar thing; 'Jugaad'. The Indian jugaad is famous all around the world and though sometimes it creates wonders, other times, it will be subtle to say that they become outrageous. And even the automobile sector has not been spared from this marvel. Here are the top 10 automotive jugaads in India which demand a standing ovation.
10. When this farmer's tractor broke down, he did not get disheartened. Rather, replaced it with his Ford Endeavour. Tractors are too mainstream anyway.

9. If you have owned a car more than 10 years old, you probably have faced a situation where the silencer broke, leaving the assembly hanging below the car. I bet you did not think of this solution.

8. The largest victim of rough traffic in India are the poor outside rearview mirrors. No matter its a bike or a car, the rearview mirrors are the first to be totalled. But, did you ever wonder how simple the solution to replace the mirror is.

7. We have all seen car commercials which flaunt the capacity of the automobile. From humans to surf boards, they can handle anything but, a Camel? If only this option came as a standard feature.

6. Old cars usually suffer from broken locks and dents which do not allow the gates or hood to close. If only everyone was this bright.

5. Luxury cars come with massaging seats, sports cars with racing bucket seats but, only desi cars come with custom, comfortable plastic chairs.

4. Hot Rod fanatics are spread all across the world, and apparently, India is no exception, in its own jugaadu way of course.

3. New and advanced cooling systems are talk of the town. We Indians have also invented our own.

2. Nowadays, security systems are so advanced that they can sense if the car is being stolen and take appropriate action. But still, those systems cannot beat this jugaad.

1. Well, this needs no description. The best and most advanced in-car entertainment system, with added cello tapes.

Also Read:
Image courtesy: myindiapictures.com
Was this article helpful ?
0 out of 0 found this helpful