5 Reasons Why We Want Subaru And Mazda In India Soon
Modified On May 10, 2017 07:20 PM By Raunak
With India expected to become the third-largest automobile market in the world post-2020, what is holding back these two Japanese auto giants from entering and setting up operations in the country? Anybody listening?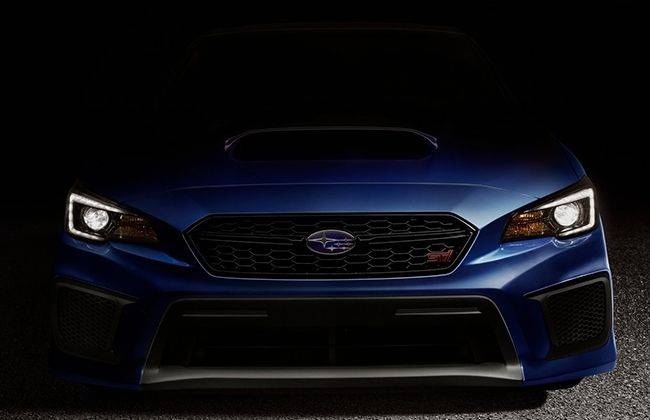 The Indian auto space is growing at an absolutely insane pace. Our market is said to become the third-largest, in terms of sales, from the fifth spot that it currently holds, sooner than expected. The manufacturers operating in the country nowadays don't shy away from launching global models as soon as their debut. Several of them are also working towards India-centric models to cash in on the ever-growing potential of the market.

Of late, we have seen new automakers announcing their arrival in the Indian market such as Peugeot, Kia and Tesla. That said, to the dismay of automobile enthusiasts, there are still a few mass market carmakers, including popular ones such as Subaru and Mazda, that still haven't announced their intent to operate in the country anytime soon. Judging by their expertise and current portfolio, let us jump straight into why we want these two Japanese auto titans to start operations in India.

Japanese reliability
Unequivocally, Japanese cars have proven their reliability over the years across the globe. That's why you see several people vouching for Hondas and Toyotas and in India you see masses doing the same for Maruti Suzuki cars as well. Perhaps, this is one of the main reasons for their sales around the globe.

(In Picture: First-gen Ford Endeavour)
You'll be astonished to know that a Mazda pick-up truck-based body-on-frame SUV and a Subaru SUV used to retail in the Indian market without these two brands operating on our soil as of yet. The former is the first-gen Ford Endeavour and the latter is the Chevrolet Forester.

(In Picture: Mazda B-Series Pick-up)
Being a Mazda pick-up (Mazda B-Series) derivative helped the first-gen Ford Endeavour (launched in 2003 in India) to be a reliable workhorse. This has supported the current second-gen model to cash in on the goodwill of its predecessor. Ford entered into a capital tie-up with Mazda in 1979 and it ended in 2010. So that's why the second-gen model was developed by its Asia Pacific product development centre based in Australia.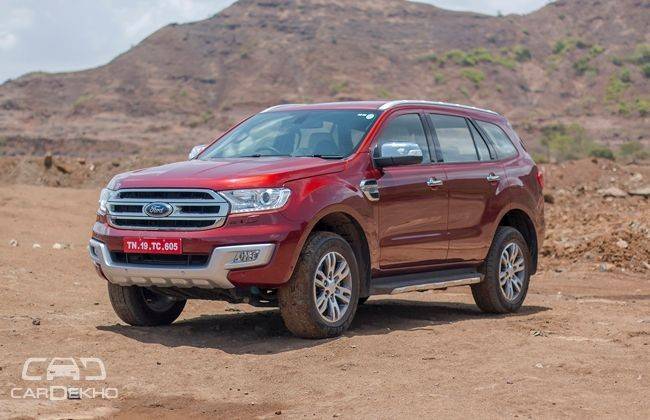 Unlike the Endeavour, the Chevrolet Forester (GM had stakes in Subaru back then) was not a popular offering in the country mainly because of Chevrolet being a relatively new brand back then with not many dealers. That said, compared to older vehicles from GM India (largely from Opel), you still find this Subie SUV with rimless doors running on our roads once in a blue moon!

(In Picture: Subaru Forester)
The prime reason for endurance and reliability of Subaru cars are its boxer engines, the second-gen Subaru/Chevrolet Forester had the same. In fact, almost all Subaru models till date are powered by boxer engines.
The boxer engine feature horizontally-opposed placement of cylinders. These type of engines are inherently smooth (eliminating the need for a balancer shaft) since every cylinder counters the inertia force of the opposite one. In regular in-line engines, all the forces act in the same direction resulting in relatively more vibration. Check out the video below to get extra clarity.
Subaru also introduced world's first boxer turbo diesel engine in March at the 2007 Geneva Motor Show.
They've popular SUVs because that's what you wanted in the first place

(In Picture: Fourth-gen Subaru Forester)
Both Mazda and Subaru have a competitive range of SUVs/crossovers that are doing well in overseas markets. You have to have these in your lineup thanks to the increasing pool of SUV buyers.

(In Picture: Mazda CX-5)
Mazda has a popular compact SUV, the CX-3, which could go against the Hyundai Creta and Renault Duster among others in India. The CX-5, on the other hand, could up against mid-sized SUVs such as the Honda CR-V, Hyundai Tucson, Jeep Compass and others internationally, which is currently a booming segment here. These cars are loaded with Mazda's state-of-the-art SKYACTIV tech (includes powertrains, suspension setup, platform and vehicle dynamics).


(In Picture: Fourth-gen Subaru Forester)
Subaru also has a wide range of SUVs which includes the Impreza hatch-based compact SUV, the Crosstrek, along with Forester (fourth-generation) and the recently unveiled, seven-seater Subaru Ascent concept at the 2017 New York Motor Show.

(In Picture: Subaru Crosstrek)
The Ascent could go head-to-head with the likes of the Endeavour and the Fortuner, while the Forester could rival the Mazda CX-3 (if launched), Honda CR-V, Hyundai Tucson among others in the Indian market.

(In Picture: Subaru Ascent concept)
The all-wheel-drive know-how of Subaru is certainly unparalleled. The Japanese all-wheel-drive specialist's legendary symmetrical all-wheel-drive (SAWD) made its debut in 1971 with the Leone 4WD, and it has perfected the tech over all these years.

(In Picture: Subaru Ascent concept)
Sharper design language

(In Picture: Mazda CX-3)
Like the new trend in the auto space, Subaru and Mazda also have a designated design language for their cars: Dynamic x Solid and Kodo Soul of Motion, respectively. The newer cars from these two Japanese automakers not only looks sharper, but are also at par with their rivals in terms of looks. Let the pictures do the talking now!

(In Picture: Subaru Ascent)
Small cars expertise
Ever since the Indian government made sub-4m cars relatively tax-friendly in the country, segments like compact sedans and sub-4m SUVs are growing rampantly. Now, with the know-how of Kei cars (micro cars in Japan) in their home turf, Japan, Subaru and Mazda can easily come with a sub-4m sedan or an SUV. Just to put things into perspective, Hyundai's subsidiary, Kia Motors Corporation, announced its plans to launch a compact SUV and a sedan in India upon the introduction of the brand.

(In Picture: Subaru 360)
Subaru's first small car dates back to 1950s. Advocated by the Japanese government for the development of small people's car back then, it came up with Subaru 360. With a monocoque body, affordable price tag, comfortable seating for four adults and four wheels, the 360 enjoyed tremendous popularity for more than a decade it remained in production.
Besides these, Mazda also has a popular premium hatchback, the Mazda2, in its portfolio, which could go up against the Maruti Suzuki Baleno and the Hyundai Elite i20 in the Indian market. Both of these hatchbacks retail over 10K units monthly, which is a pretty good number.

(In Picture: Mazda2)
Famous affordable Sports Cars

(In Picture: Subaru BR-Z)

Subaru and Mazda are not only famous for the segments mentioned above, but also for their iconic cars such as the Mazda Miata, multiple rally winner Subaru Impreza WRX STi and the Subaru BR-Z (co-developed with Toyota – the Toyota GT 86).

(In Picture: First-gen Mazda Miata/MX-5)
Mazda made world premiere of the first-generation Miata (MX-5) – an affordable, fun-to-ride roadster – in the North American market in September 1989. It became an overnight sensation and went on to become the bestselling roadster in the world. Presently, in its fourth-generation, the base trim of the Miata costs approximately Rs 16 lakh ($24,915) in the US. The Subaru BR-Z is also priced in the same vicinity.

(In Picture: Fourth-gen Mazda Miata/MX-5)
These cars could be marketed as halo offerings in India since their prices will shoot up due to CBU import in the country.

(In Picture: Subaru Impreza WRX STi)
Was this article helpful ?
0 out of 0 found this helpful