5 Expenses To Lookout For After Buying A New Car
Modified On May 03, 2017 07:53 PM By Raunak
If buying a car is a contemplative process then maintaining it over the years is equally time and money consuming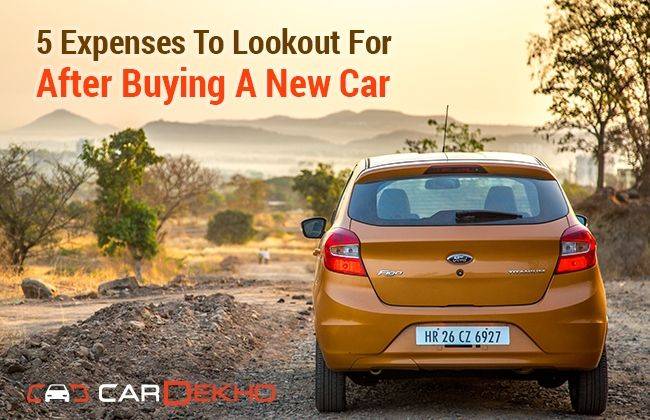 Owning a new set of wheels is always a happy and joyous experience that involves flaunting your new ride to friends and family, while making your neighbours go green with envy at the same time! As we all know, it is not just the monthly EMIs that we need to think about, there are a whole lot of other expenses related to your car that will lighten your wallet! Here are five points that will help you get a gist of the expenses involved after buying a new car.
Insurance
We begin with insurance because it is perhaps the biggest amount you're going to pay annually. Under the Motor Vehicle Act 1988, insurance is mandatory for all vehicles and its amount varies according to the model or type of vehicle you own.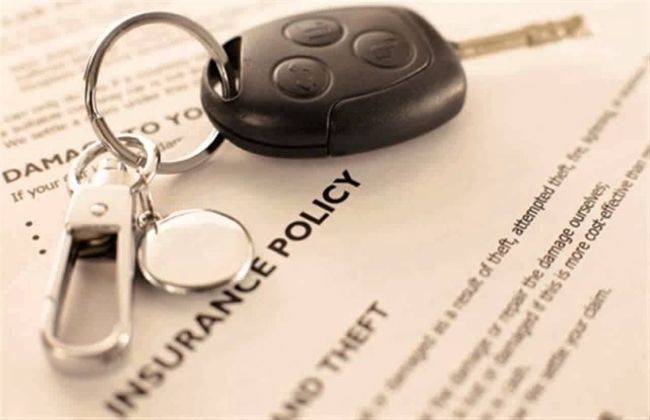 In the past couple of years, Zero Depreciation Cover or Bumper-to-Bumper insurance has become the prime choice for car buyers. It costs nearly 10-20 per cent over a standard insurance policy, but covers almost every single part of your vehicle. But there is a silver lining. If you haven't claimed insurance in the previous year, then you get a no claim bonus the next time you renew your policy. The no claim bonus percentage increases year-on-year. You can opt for zero depreciation insurance for up to five years post the purchase of your car.
Also with this insurance, there is an option to keep your IDV (insured declared value) amount which is generally the same as the ex-showroom price of your car. So in the case of a grand theft auto or if you have totalled your vehicle, you get the amount equivalent to the ex-showroom price of your car that was applicable at the time of purchase.
Check out: Car Insurance on CarDekho
Regular maintenance
This is one vital aspect where we recommend you to not cut any corners. Regular maintenance includes proper cleaning of your vehicle, going for predefined tyre care (alignment, rotation and balancing) among others. If you do it meticulously, it will result in the longevity of your car.

Regular cleaning is important for your car as it helps keep the car in pristine condition. Just keep in mind to do it properly, otherwise, you'll end up doing more harm than good. For this, head over to our detailed article here: 5 Ways To Keep Your New Car In Top Condition

Tyres are an essential part of a vehicle since they are the only point of contact with the ground. Regular maintenance of the car's tyres – which include maintaining the manufacturer-recommended tyre pressure along with checking the wheel alignment, wheel balancing and rotation – is advisable to extract best possible mileage out of your tyres.
It is advisable to check the wheel alignment, balancing and rotation every 5,000km for the longevity of your tyres (costs around Rs 1000-1500 depending on the weight required in balancing).
Periodic maintenance

This aspect is a no-brainer since almost everything is set by the manufacturer from service intervals (set according to time duration or distance covered) to what kind of work needs to be carried out at every service. These details can be found in the car's user manual. Usually, every alternate service ends being costlier than the previous one.
Check out: Maintenance schedule of your car
Replacing parts
This is another essential area where you have to pay attentions as this involves your safety. We have talked about tyre maintenance, now it's time to dwell into the practice of changing them (all the four tyres at the same time). Change your tyres when their tread depth goes below the recommended level. Not doing so will seriously affect the performance and braking distance of your vehicle. Also, do invest in a good set of rubber. Check out a wide range of tyres here: Tyredekho.com

Speaking of the battery and wipers, it is advisable to change wipers after every season or after a year at the very least. The car's battery needs to be replaced every three years or so. When it is on its way out, either replace the battery or do a battery health check up to see if it is healthy enough to not leave you stranded in the middle of nowhere. The latter is extremely important, especially with diesel cars during the winter months. Check out batteries here: BatteryDekho.com
Fuel and parking charges

At first glance, your parking and fuel expenses may not seem too expensive. In reality, however, they do make a chunk of the dough you spend on your new car. With our country set to become the third-largest automobile market in the world in the near future, the fight for a space to park your car is only going to get worse. In several cities across the country, proper infrastructure for parking your car is often lacking. And if you park your car in a parking lot, we are sure you know that parking rates fluctuate depending on whether it's a holiday or a weekday. At some places, the rates are truly exorbitant. If you live in an apartment complex or a society, your annual parking charges are anywhere between Rs 4,000 to Rs 6,000 depending on the city you reside in.
With fluctuating fuel prices, it is important that one choose a suitable car depending on their need, monthly usage and their budget. For that, do check our detailed article here: Which Car To Buy: Petrol Or Diesel? We Have the Answer.
Check out: Upgrading Your Car? Check Out These Key Facts
Was this article helpful ?
0 out of 0 found this helpful