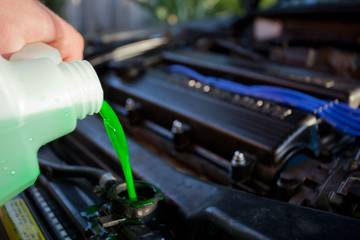 Coolant acts as an antifreeze, protects it against corrosion and overheating of the engine. So, how should one tend to the needs of such a crucial fluid?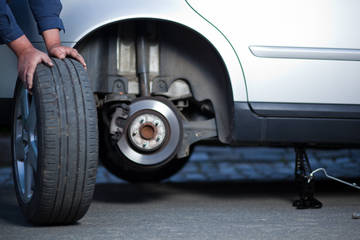 Tyres are the single point of contact for your vehicle with the road and are accustomed to kilometres of use. Under these circumstances, the tyres endure uneven tread wear and often succumb to all the

Prior preparation is the only difference between the inconvenience caused while you try to prepare your car for winter and the disaster that might happen if you act ignorant. Experts say "winterizing"

Now-a-days fights and arguments are a common sight on the Indian roads. At bus stops, signals and traffic snarls, the experts are already waving the red flag on the increasing number of road rage scen

Fuel prices have gone down significantly in the past 6-7 months, however, there is no doubt that it would surely increase once the global economic conditions return to normal. We cannot stop the price

Car buyer's 'belief' has improved and to strike into this opportunity, the car manufacturers are all set with a number of new launches and lucrative deals to pace up their opinions. Experts say that a













Not Sure, Which car to buy?
Let us help you find the dream car

Rain is amongst the most beautiful things that nature has given us. Although it looks beautiful and brings out the purity of nature, it is also blamed for thousands of accidents every year. Most of su

A problem like wonky indicator/wiper stock may arise in the later high-mileage times of your car, or of course if you use them very often. Because the stalk performs multiple tasks, hence called multi

A clean car is a sign of meticulous care of your car. Keeping the interior clean is as important as a shining exterior. But cleaning the roof liner, or head liner, is a common practice that most peopl

We have already explained you how to wash a car. Now when you are done and the car is now dry, it is always advantageous to apply wax polish to end with a shiny coat on your car. Added to giving a shi

Lots of us love driving cars, but honestly nobody enjoys parking when he/she reaches a destination. Cram the car in a tight spot; take care of the lines and angles, precision steering and building swe

Wipers are an integral part of any vehicle. Their utility of keeping the windscreen clean during extreme driving conditions ensures safety of occupants at all times. From an Indian point of view, majo

One of the most annoying things that you ever face is a tiny scratch on your shiny cars paint. Could be a stone chip or a metal zipper/buckle scratch, or could be any other that ran across the paint t

Are you facing start up issues or have a certain electronic part which is non functional? Well this could mean that your car has encountered a blown fuse. Many of the cars sold in the Indian market ha

Your car is a pious soul. It performs its duties as instructed by you. You tell it what to do and it obliges. You carry your stuff around in it; you reach your office in it, pick up your family from t
Stay Updated. Subscribe to Cardekho News
*Ex-showroom Price in New Delhi
×
We need your city to customize your experience