How to Replace Indicator/Wiper Stock
Published On May 12, 2015 03:38 PM By Abhijeet
A problem like wonky indicator/wiper stock may arise in the later high-mileage times of your car, or of course if you use them very often. Because the stalk performs multiple tasks, hence called multifunctional switch, it has high probability of failure. One common problem associated with these switches is it failure to self cancel the indicator once you have made the turn, very annoying!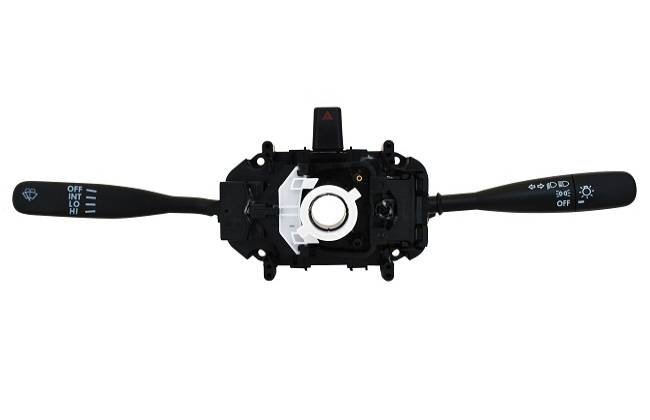 But worry not as it is a simple enough fix that you may do at home. All you need is a screw driver, multi-meter to check connections, some grease, and a rag to wipe everything off. Although it is an easy task, it is recommended that if you feel it involves too much hassle, just take it to a mechanic.
Step 1: Remove cover
Firstly you need to take off the cover where the stalk is located. Also remember to disconnect the battery terminal before starting this task 15 minutes in advance to power down electrical signals coming to the steering wheel stalk. It is a single setup system called a multifunctional switch with the indicator stalk connected on one end, and the intermittent wiper stalk placed on the other end.

Take a screw driver and remove screws from the bottom half of the steering wheel stalk. Do memorize the positions and types of all the screws. Carefully remove the top half of the steering wheel as it will also have plastic hooks or clips.
Step 2: Pull out switch
The stalk will be held together with screws, remove them all and do remember the positions. Pull out the entire stalk and disconnect its electrical connector. If you notice a break in the switch's physical components, you may have to replace the entire switch.

Step 3: Check connections
If however the switch is physically intact, it is possible there is a fault somewhere in the switch. Take a multi-meter and check all the connections on the back, and keep changing the settings through the indicator stalk and wiper settings. Hopefully cleaning the faulty connections will wipe away the carbon accumulation on the contacts, thus, fixing your concerned issue. If problem persists then you might need to replace the switch.

Step 4: Reassemble switch
Once you have dealt with the problem, take the fixed switch, or the new one, and place it back on the steering stalk as before. Take tiny amounts of grease in your fingers and apply it at the moving parts of the stalk for lubrication. Now place back the cover and screw it as it was when you opened it, and you are done!

Was this article helpful ?
0 out of 0 found this helpful