How to Select a Car Loan
Modified On Dec 09, 2015 06:13 PM By CarDekho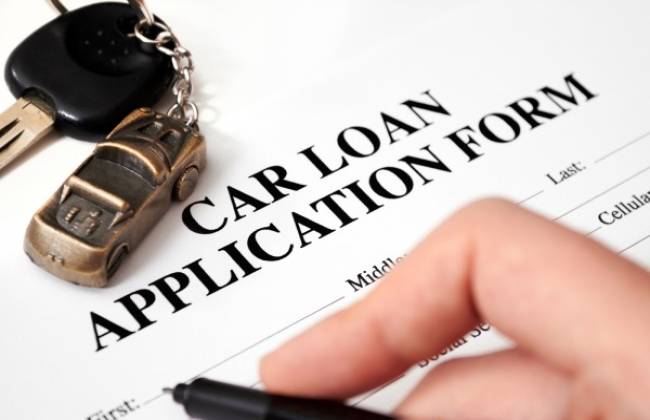 Car buyer's 'belief' has improved and to strike into this opportunity, the car manufacturers are all set with a number of new launches and lucrative deals to pace up their opinions. Experts say that almost 80% of new car purchases are financed through loans. Most of the banks and NBFCs (Non Banking Financial Company) attract consumers with a discount of about 0.25-1% on interest rate of car loans during the festive season. Dealers also offer good cash discounts and freebies at this time.
If you too are planning to buy a new car, and a car loan for it, you can contact either a bank or an auto finance company. And to help bag a deal that ideally fits to your requirements, we at Cardekho have brought best way to make your choice from the various options of financial services in collaboration with Bankbazaar.com
Choose the car
First and foremost, choose the car that suits your requirements and fits in your decided budget. List at least 2 cars in the similar price range so that you can compare them and select the one with the best finance deal.
Search for a loan
After choosing the car, search for the loans being offered by different banks/finance companies. While examining the loan schemes provided by the various financial institutes you should keep in mind certain points:
Special Scheme
Check with your bank if they provide any scheme for the existing customers. There is a possibility of finding a better deal if you have a good credit history with your bank.
Eligibility
Captive car finance companies avail loans for their in-house brands only. For example, Tata Motors Finance Ltd. will provide you a loan only if you buy a car from Tata Motors Ltd. While banks provide loans for all the brands but apply rigid eligibility criteria such as higher levels of minimum annual income.
Ease
Fixing the tenure of the loan will certainly help you to compare loan schemes offered by various financial institutes. While the auto loan tenure offered by a car finance company may typically last for as much as 5 years (60 months), the banks offer a longer duration of up to 7 years (84 months).
Interest Rates
The next deciding term that may affect your choice of best car loan deal is interest rates. Banks usually apply same interest rate for most of the customers whereas car finance companies offer rates on a preferential basis to maintain customer "loyalty".
This brings us to the next question: who offers a better rate? You can get the answer by visiting our car loan section to compare the interest rates offered by a list of various banks and car financing agencies. Car finance companies often provide loans at cheaper rates on specific models or variants. Some banks might give you loan at lesser interest rate at high processing fee while others might not charge processing fee at all on higher interest rates. Calculate the final cost of loan before considering one out of the two options.
Loan charges
Other costs that play an important role in bagging the best deal are: processing fees, prepayment charges and late payment penalty. Let us see how these charges can be among the deciding factors.
Processing fee: Depending upon the loan amount, processing fee varies across banks and car finance companies between Rs.1,020-Rs.10,000 and between Rs.3,400 – Rs.15,000 respectively.
Prepayment charge: Some banks do not have a prepayment charge, while some other banks have. For more details on this, visit cardekho car loan segment.
Late payment penalty: Both banks and captive finance companies will penalize you for late payment.
What should you do before finalizing?
Before finalizing the loan source, compare the schemes on the basis of eligibility, rate and cost. For comparing the interest rates and cost offered by various financial institutes, visit cardekho.com's Car Loan section. It has been noticed that manufacturers periodically subsidize the loans without reducing the sticker price of the vehicle. Transparency in the terms and conditions of the loan are significant so that there are no issues later. Always give importance on the aspects such as speed of sanction and disbursement and quality of service, both prior and post-disbursement. Whether a bank or a car finance company, the basic steps don't change so research about the auto loan that are being offered online on the first base. Visit the online finance portals such as Cardekho Car Loan. Then compare the total cost of the loan and EMIs and evaluate your repayment ability and after that, choose a lender that is most suitable to your requirements.
Was this article helpful ?
0 out of 0 found this helpful