How to Prepare Your Car For Winters?
Modified On Jan 07, 2016 01:18 PM By Ruchika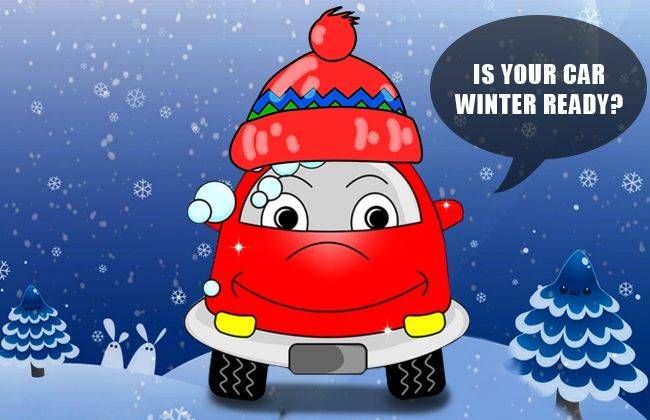 Prior preparation is the only difference between the inconvenience caused while you try to prepare your car for winter and the disaster that might happen if you act ignorant. Experts say "winterizing" your car is a wise idea as you are likely to face some risky driving challenges in this extreme climate. Snow, ice, fog and rain might mesmerize you during winter, but if you listen to your vehicle, you can avoid some of the deadly driving circumstances. Chill!! We don't aim to panic you. A few elementary checks before the further temperature drop can prevent unexpected breakdowns and emergencies during severe winter.
At the expense of an hour or two, you can perform a quick winter car check to prepare your car for whatever comes at it. Washer fluid levels, exterior lights, winter tires etc. - We have covered it all to avoid the cost and hassle of emergency repairs. The following infographic is a list of checks and recommendations to let your car enjoy a trouble free winter and retain your peace of mind.

Well said, "Make preparations in advance – you will never have trouble if you are prepared for it." Get your car ready for this winter and enjoy the breeze. Warm Winter Wishes from CarDekho!!
Also Read:
Was this article helpful ?
0 out of 0 found this helpful