How to Clean Car Roof Lining
Published On Mar 11, 2015 06:27 PM By Abhijeet
6764 Views

Write a comment
A clean car is a sign of meticulous care of your car. Keeping the interior clean is as important as a shining exterior. But cleaning the roof liner, or head liner, is a common practice that most people forget to do regularly.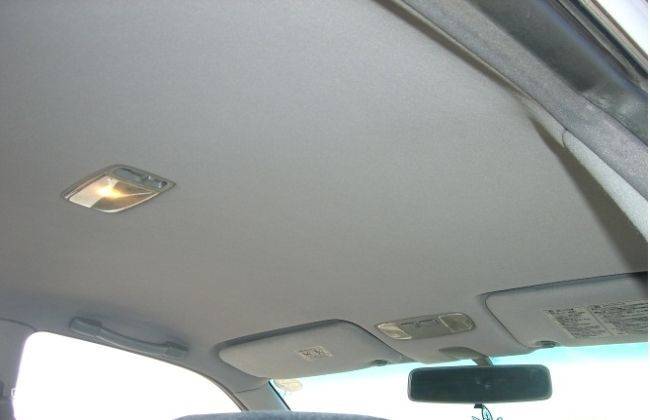 The roof gets dirty over time due to your hands running on them, hair or other objects you plonk inside the car. Just follow these easy steps and have a clean bright roof lining on your car. However, refrain from using brushes and vacuum cleaners as the roof lining is made of delicate fibre and can get damaged by tough use.
Step 1
First take a micro fibre clothe and loosen the dirt and excess grime off the roof. Gently rub the cloth on the roof without being vigorous.

Apply less pressure as you might smear the dirt across a larger area. A better method is to rub across lengthways on the roof in sections that you may manage easily. A microfiber cloth or towel is recommended as these are made of a synthetic blend of polyester and polyamide, from the nylon family.

Step 2
Now you require the use of an upholstery cleaning spray. Many of these are available in the car accessory market, or just order one online and have it delivered to you. Among a sea of options, pick the one that is most compatible with the lining of your car's ceiling.

Spray the cleaner on the ceiling or on the microfiber cloth and use the microfiber cloth to clean off dust that did wipe out with the dry cloth. The upholstery cleaner will start working as soon as you apply it and the microfiber cloth will further clean the surface.
Step 3
For the tough patches which just do not go away easy might have grease or oil as ingredients. A degreaser is available in the market for dealing with difficult stains.

Or an old remedy made of 1 part vinegar with 3 part water will do the trick. We recommend the degreaser though, as it is a specialised product. Spray it on the grease patches and wipe it again with the cloth. This should pull off most of the grease and grime.

Step 4
Let the roof dry up completely now. Again spray some upholstery cleaner and wipe the roof completely with a dry microfiber cloth. And you are done! The roof will now be clean and bright lending an air of hygiene to the interior of your car.

Was this article helpful ?
0 out of 0 found this helpful