How To Abstain A Road Rage?
Modified On Dec 15, 2015 07:01 PM By Ruchika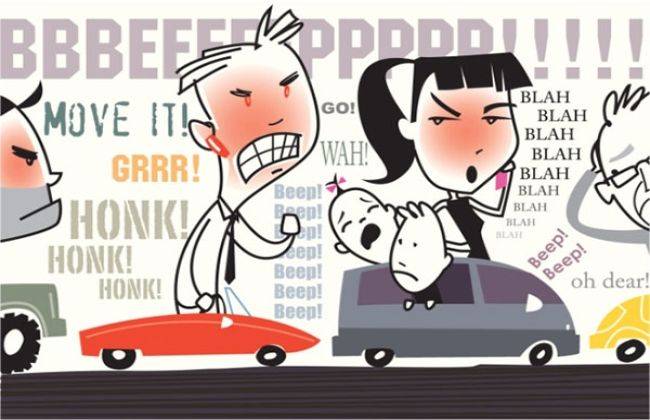 Now-a-days fights and arguments are a common sight on the Indian roads. At bus stops, signals and traffic snarls, the experts are already waving the red flag on the increasing number of road rage scenes. So the foremost and obvious question which arises here is, what does road rage mean? Road rage is an unsafe mode of driving performed intentionally that endangers the safety of fellow drivers and pedestrians. This can get as serious as assaulting other drivers or passengers to even killing them in some cases. Road rage is not only a criminal act, it is a threat for the society also. It is something that we experience everywhere let it be the metro cities or the suburbs. We are presenting here few tips that aim to reduce or better avoid the road rage and provide safe driving tips.

Common Instances of Road Rage:
Nonstop honking
Constant lane changing
Breaking lights
Flashing headlights deliberately
Shouting verbal insults
Ruthless speeding and overtaking
Disregarding traffic rules
Looking for an opportunity to get into physical fights
How to Deal With Aggressive Drivers:
Try these tips to prevent getting involved in a road rage-
Don't retaliate or engage with an aggressive driver.
Try to avoid a person that seems to pick up a fight by moving away and wait for him/her to pass.
Do not get out of your vehicle to settle the issues face to face.
Ignore the person that deliberately tries to get your attention by making rude gestures
Stay calm and wear a smile on your face, no matter what the situation is.

How to Avoid Road Rage:
Drive in a happy mood and do not let any type of frustration take over your calmness.
Keep a track of all the routes towards your destination and there peak hours.
Avoid any type of distraction or stress while driving such as arguments on your cell phone. This will increase your rage to another level.
Leave early for the destination to avoid last minute anxiety. This way you can avoid the frustration of getting late.
Listen to the music of your choice as this would keep you calm and frustration in control.
Avoid getting dragged in any type of argument no matter how much the other person tries to provoke you. Handle the situation peacefully.
Do not make obscene head or hand gestures as this may provoke the other drivers on the road.
Do not tailgate any car as many people find it uncomfortable.
Do not honk constantly as this would only build up the anger and frustration rather than clearing up the traffic. Be patient and calm.
If you are driving in a wrong lane, then let the others pass first and when the way is clear, return to the correct lane.
If someone make a sharp cut before you, brakes suddenly or honks incessantly, it is okay to feel irritated. But stay calm.
Also Read:
Was this article helpful ?
0 out of 0 found this helpful