2018 Volkswagen Polo GT TDI: Long Term Report 2: City Commute
Published On Aug 07, 2019 By CarDekho for Volkswagen Polo 2015-2019
This author spent most of the month driving the Polo GT TDI for daily city commutes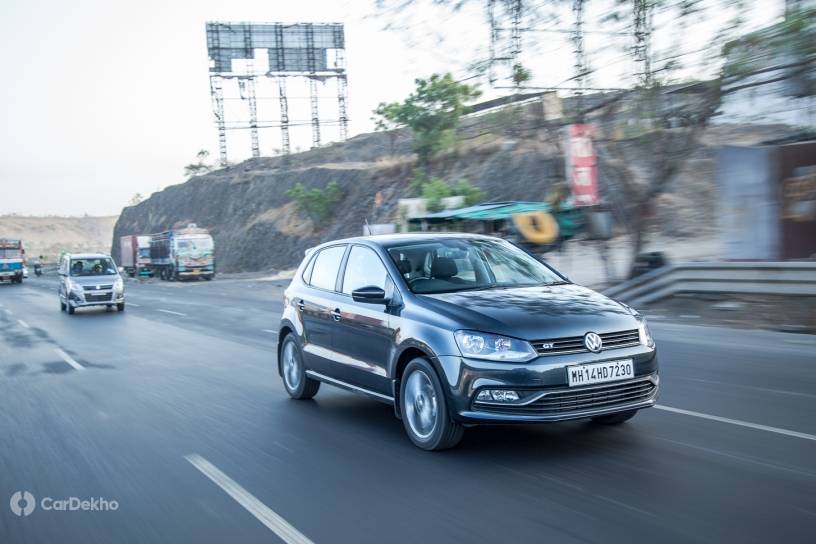 The Volkswagen Polo might be an old car, but even after a decade since its launch, it still feels competitive and remains an alluring buy especially in the GT variant. Over the last month, I drove the Polo GT TDi for over 3,000km, mostly for my city commutes. Although this car has its shortcomings, there are also bits about it that I absolutely adore.

Let's get one thing straight, city confines are not the GT TDi's preferred environment. To start off, as soon as you begin driving, you realise the clutch is on the heavier side and especially in start-stop traffic my left leg started to feel a bit sore. Then there is the steering, which again is heavy. It's not much of a problem when you are already on the move, but while parking or taking a U-turn, you are forced to work hard to get the job done. This makes this compact hatchback quite cumbersome to drive in the city and it is something one should consider before buying this car.

On the positive side, the 1.5-litre diesel motor still feels on the money. It is responsive and once past 2000rpm, it comes into its own and the strong surge makes light work of overtaking even fast-moving traffic. Sure, there is some amount of turbo lag, but even off-boost the engine has enough oomph. For the performance on tap and my spirited driving habits, an efficiency figure of 15.1kmpl is quite impressive. The steering that is heavy at crawling speeds feels precise and direct, and the quick rack makes darting through traffic an easy affair. Even the ride is absorbent at low speeds and save for sharp edged potholes, where the suspension tends to thud, the Polo does a good job of keeping passengers isolated. Thanks to the uncluttered dash and logical placement of key controls, using the various functions of the car on the move is easy. The slick touchscreen infotainment system is easy to use and going through various features is a breeze. The front seats too are comfy, offering good lateral support that help you stay in place. The combination of seat height adjustment and a steering wheel that adjusts for both reach and height helps you find the ideal driving position with ease.

In terms of features, the Polo GT has some bits that go under the radar but are useful on a day-to-day basis. For example, all four power windows come with one touch up and down function that is unique in the segment and you can also open or close all windows using the key. The only important feature that I really missed in this car is a reversing camera, which honestly in a car that costs upwards of Rs 10 lakh on-road is a glaring omission. Having just become a father, I also didn't like the fact that it doesn't come with ISOFIX anchor points to mount the child seat.
Thanks to the Polo GT TDi, my daily commutes have become more fun. Sure, it has its vices like the heavy clutch and steering, but as soon as you see a bit of a gap, the strong engine manages to put a smile on your face. In the coming months, I am going to be taking the Polo out on an open highway for a long-ish roadtrip which should really play to the strengths of this car.

Date Acquired: May 2019
Total km till date: 9859km
Fuel Efficiency: 15.2kmpl
Cheers: Punchy diesel engine, snappy touchscreen system, build quality
Sneers: Heavy clutch action, no reversing camera, heavy steering