Everything You Need to Know About Odd-Even Policy in Delhi
Modified On Dec 28, 2015 11:30 AM By Sumit

Delhi Government has unveiled the blueprint for the implementation of "Odd-Even Policy". The "innovative" formula will be rolled out for a trial period of 15 days, over which the response will be recorded. Details are largely the same, except for the criteria upon which the scheme will be implied. While previously it was assumed that the policy will be implemented on the basis of weekdays (cars with odd numbered registration plates can run on Monday, Wednesday and Friday and with even numbered plates on Tuesday, Thursday and Saturday), blueprint released has slightly changed the criteria. Now odd numbered cars can run on odd dates and even numbered on even dates, with Sunday being an exception.
We have done an analysis for our readers of the blueprint revealed by the AAP Government on December 24, 2015.
1. Duration of Scheme – January 1 – January 15, 2016
The formula will be from January 1, 2016. After observing the outrage over the first announcement, the government was forced to maintain a balance between the need to save the environment and the comfort of the general public; thus, the duration of the policy has been reduced to a trial period of 15 days. The Delhi CM, Arvind Kejriwal, said that the response for this duration will be noted and based on them, further recommendations will be made. "We will do an assessment at the end of 15 days. If the people accept this plan, we will think about having a permanent solution. Other countries have also taken such steps to tackle high pollution levels," he said.
2. Odd cars on Odd dates and Vice-Versa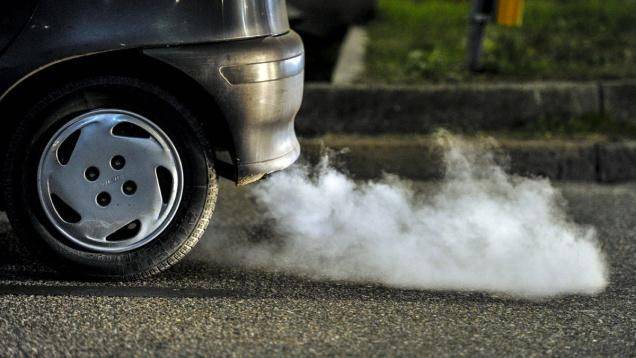 Departing from the previous speculations, odd numbered cars will now run on odd dates instead of Monday, Wednesday and Friday. Similarly even numbered cars will run on even dates instead of Tuesday, Thursday and Saturday.
3. Restriction Time – 8 am to 8 pm
Everything under the policy is valid from 8 am to 8 pm. This step has been taken keeping in mind the safety of the travelers who travel at night and also to compensate for relative lack of public transport at that time.
4. Women (traveling alone) Exempted
Women, who travel alone or are accompanied by a child (less than 12 years), need not worry about the restrictions as they do not come under the ambit of it.
5. Sunday Exempted
The scheme is valid on working days (from Monday to Saturday), which means you can still enjoy your holiday.
6. Fine – Rs. 2,000
A heavy fine of Rs. 2,000 will be imposed by the Delhi Police on those who are found breaking the rule.
7. Valid for Vehicles of other States as well
Cars registered in other states come in the ambit of this policy as well. This was all the more important as Delhi gets major traffic from the states of Uttar Pradesh (Noida) and Haryana (Gurgaon).
8. VIPs out of Purview
A long list of VIPs accompanies the blueprint which will be kept out of the purview of the scheme. These include-
President and Vice-President of India
Prime Minister of India
Chief Justice of India
Speaker and Deputy Speaker of Lok Sabha
Chairman (Vice-President) and Deputy Chairman of Rajya Sabha
Union Ministers and Leaders of Opposition in Lok Sabha and Rajya Sabha
Chief Ministers of States and Union Territories except Delhi
Governors of States and Lt. Governors of Union Territories
Judges of Supreme Court, High Court and Lokayukta
Unsurprisingly, the Chief Minister of Delhi, Arvind Kejriwal (architect of the scheme), has kept himself out of the exemption list.
9. Vehicles Exempted
Another list of vehicles, which are exempted from these restrictions, has been put together. These are-
Vehicles of Paramilitary forces and Ministry of Defence
Special Protection Group Vehicles
Vehicles bearing Diplomatic corps registration number
Two-wheelers
CNG cars
Emergency vehicles
Automobiles driven by handicapped persons
Electric and hybrid cars
In case the vehicle is not an ambulance, Delhi Police has to trust the people in case of emergency. Exemption of hybrid and electric vehicles is a good news for manufacturers like Mahindra (Reva) as its vehicles are now expected to have a surge in sales.

Delhi government has put the onus on citizens to make the plan successful. Mr. Kejriwal also said that a more practical solution for the public will be car-pooling. He admitted that the public transportation alone will not be able to take the increased load.
The details come at a time when Delhi is getting desperate to clean its air. Supreme Court recently placed a ban on the sales of diesel cars (with engine capacity of 2,000cc or more) in Delhi region, for a period of three months. Many of the affected cars like Scorpio, XUV500 and Xylo belong to the Indian carmaker, Mahindra & Mahindra. It also instructed that all the taxis are required to convert to CNG latest by the end of March 2016.
Also Read:
#OddEvenFormula - Delhi Govt. Ropes in 4,000 Buses for Effective Implementation
Was this article helpful ?
0 out of 0 found this helpful