CarDekho Parent Enters Auto Insurance Space To Bring Transparency And Risk Cover For Auto Buyers
Modified On May 04, 2017 02:12 PM By CarDekho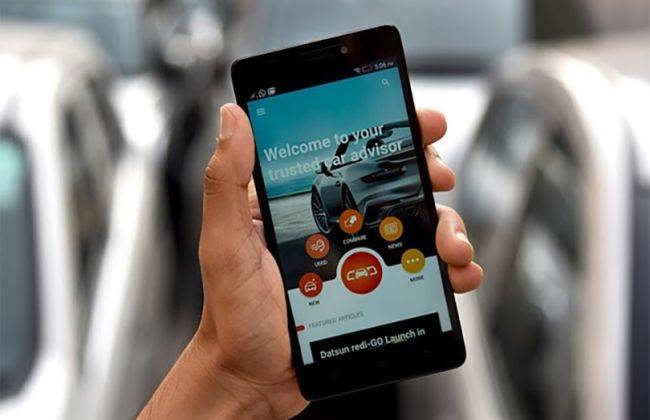 India's leading auto portal CarDekho.com's parent has procured Insurance Regulatory and Development Authority (IRDA) license to launch the auto insurance vertical under Girnar Insurance Brokers Pvt Ltd. With this, the company aims to provide hassle-free insurance buying, locating cashless services garages, claim settlement and documentation to car owners.
A study conducted by McKinsey has estimated the size of India's non-life insurance market to be nearly USD 75 billion by 2025 from under USD 15 billion at present. The online market for non-life insurance products will be dominated by motor, accident and health, travel and home. Today, only 60% vehicle owners have an insurance policy even though vehicle insurance is mandated by Motor Vehicles Act. Some of the areas of concerns for a car buyer are transparency in offering coverages and post insurance services. The buyers typically do not have information on the terms of the policy and other service parameters of the workshops that are covered under the policy.
Girnar Insurance Brokers will enable better decision making by launching an app that understands the risk profile of the user and advises them on buying a policy that has terms and prices best suited for their need. It has deep tech integrations with partner insurance companies like Iffco Tokio, General Insurance, HDFC Ergo, Royal Sundaram, Universal Sompo and New India General Assurance to generate customized policies and enable instant purchase. Girnar will use a proprietary tech systems to reduce the turnaround time (TAT) in claims settlement from prevalent practice of 5-7 days to 2-3 days. The company has also set up a 24*7 helpdesk to explain insurance parameters and select add-on services through the app. Insurance buyers can also call for help on claim settlement.
Speaking on the launch, Sanjeev Gujral, CEO & Principal Officer, Girnar Insurance Brokers Pvt. Ltd, said, "We want to help car buyers be in a better position to benefit from their motor insurance policy by not just helping them buy a policy that's best suited for their profile but by also providing assistance in claim settlement. We will make services like locating cashless services garages, easier claim settlement and documentation through deep tech solutioning and integrations. With our innovative tech tools, we are confident that we will be able to bring more transparency and speed in the overall transaction and claim settlements."
CarDekho.com, which currently runs one of India's largest auto classifieds platform, aims to construct a complete ecosystem for consumers to have easy and complete access to not only buying and selling cars, but also manage their entire ownership experience including accessories, tyres, batteries, insurance or roadside assistance. It launched auto loans for new and used cars last year to avail attractive and faster loan approvals. The launch of digital insurance platform is another step to create a more robust car ecosystem in the India to enable car buyers and owners make better choice.
Was this article helpful ?
0 out of 0 found this helpful