Top 5 Cars Which Rule Rural India
Modified On Jan 05, 2016 05:41 PM By Nabeel
45895 Views

Write a comment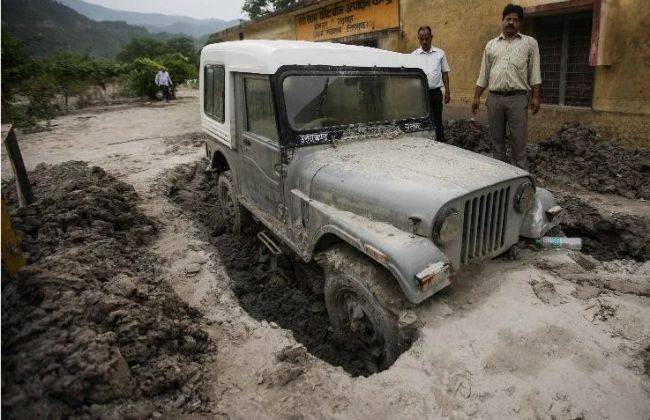 India has seen tremendous overall growth in recent times. Over the past decade, the automotive sector in particular has seen a boom as various foreign automakers are now setting up shops in India and many Indian automakers are expanding across borders. Manufacturers are now shifting their focus from daily drivers to luxury cars as market for the urban masses has seen a huge growth. But with over 68% of the total population living in the rural areas, the need for a car to have a stronger suspension than air conditioning cannot be ignored. There are certain cars which have proven their mettle in the rural conditions and continue to dominate the rough terrains. Which are these legendary cars and what makes them so special, let's find out.
5. Force Trax Cruiser

Trax Cruiser is a vehicle which does justice to the brand name 'Force'. Its massive seating capacity has made it the lifeline of the rural masses. Ferring villagers from town after town, the Trax Cruiser cruises over almost all terrains the nature can offer. A stiff & strong suspension setup, body made up of 'fauladi' metal and a 2.6 litre heart which gives the driver courage to carry twice the number of passengers mentioned in the seating plan and a ground clearance of 210mm has made this taxi one of the most successful ferry vehicles in the rural India.
Displacement: 2,596 CC
Max Power: 60 HP @ 3200 rpm
Max Torque: 158 Nm @ 2000-2200 rpm
4. Tata Nano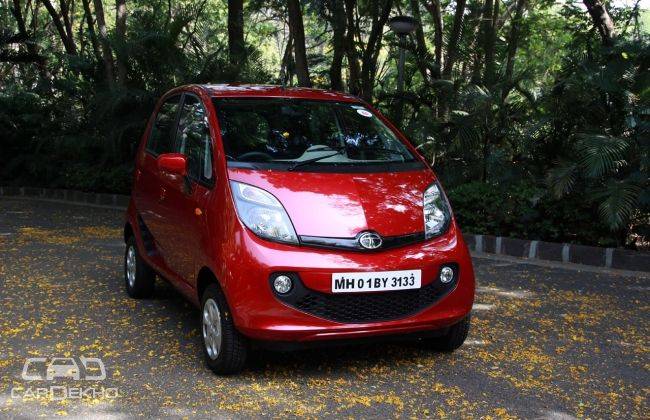 Although it is the smallest car of the list, but has sure made the biggest impact on the lives of the rural population. Tata Nano is small, tough and has a ground clearance of 180mm which allows it to tackle the uneven terrains of the villages. With a starting price of 2.1 lac, it is the perfect rural family hatchback. Tata Nano also comes with an Auto Gear Shift variant which allows the beginners in driving feel confident in tackling harsh driving conditions. The car returns a mileage of 18 km/l which also makes it a hit in the economical masses.
Displacement: 624 cc
Max Power: 35 BHP @ 5500 rpm
Max Torque: 51 Nm @ 4000 rpm
3. Chevrolet Tavera

Chevrolet Tavera can easily be spotted in even the most remote parts of India. It is one car which does it all. Tavera eats up uneven terrain while keeping the occupants comfortable. The car has a powerful air condition unit and a good suspension system which allows it to slither through mountainous roads while carrying heavy loads on top. Tavera is used by both, people living in the rural regions and the ones who are visiting such a place. The car has a comfortable seating capacity of 7-10 people and with 171 Nm of torque, turns all broken roads into speed strips.
Displacement: 2,499 cc
Max Power: 72 BHP @ 3900 rpm
Max Torque: 171 Nm @ 1800 rpm
2. Mahindra Commander

The legend of the rural regions, Mahindra Commander is one of the toughest vehicles in India. It is one of the best aging vehicles of the country. 10, 15, 20 years in the treacherous terrains, the vehicle just keeps on going. The car has full thick metallic body which makes it practically indestructible. Although the car has been discontinued, it can still be found in all villages with the sarpanch. The car's toughness has led it to be famous with traders all across India. Also, Commander is a hit with the jeep enthusiast as it can be worked on easily and can be modified according to one's needs.
Displacement: 2523 cc
Max Power: 50 BHP
Max Torque: 145 Nm @ 1800 rpm
1. Mahindra Bolero

India's top selling SUV, Mahindra Bolero is in true sense the king of rural India. It has the best suspension setup and with comfortable seats and a hard outer body, this car is both safe and comfortable. Bolero is capable of going against rivers, mountains, forest and the usual rough off road terrains. The car is equipped with a digital console that displays numbers from a powerful diesel engine. Launched back in 2000, Mahindra Bolero is one of the most reliable cars in India today and has earned the trust of the entire rural India.
Displacement: 2523 cc
Max Power: 62.1 BHP @ 3200 rpm
Max Torque: 195 Nm @ 1400-2200 rpm
Was this article helpful ?
0 out of 0 found this helpful