Made of Metal: Popular Indian SUV's Crash Test
Modified On Jan 24, 2016 06:19 PM By Nabeel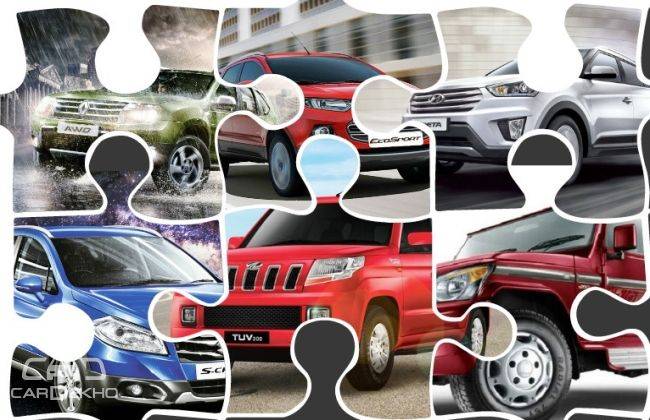 SUVs have become a way of life. These mean machines which some people consider as a menace on roads, have now been accepted by the masses. People are inclined towards SUVs, as they are a perfect mean to tackle off-roadish roads of India. Also, they provide a sense of safety to the passengers. Whether or not SUV's are safer than sedans or in fact hatchbacks, is highly debatable, but they definitely look safer. Let's have a look at these off-road machines being put to the ultimate safety test and see if the myth could indeed be a fact.
Ford EcoSport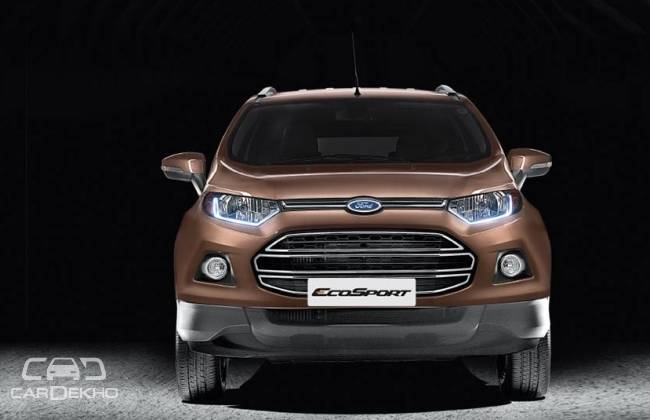 EcoSport is one of the most loved subcompact SUVs of the Indian market. Acclaimed all around the globe for its compact size and nippy performance, It gave Renault Duster a run for its money. The last facelift of EcoSport was introduced in India on October 07, 2015 at a price of INR 6.79 lac for the base petrol variant (ex-showroom Delhi). The car is powered by a 1.5 litre TDCi diesel mill which produces 100 PS of power and 205 Nm of torque. Also, the car comes with petrol options in the form of 1.0 litre 125 PS EcoBoost and a 1.5-litre, 112 PS TiVCT engine. This car looks tough, feels strong and goes fast. EcoSport which had front and curtain airbags was able to achieve 4 stars in the Euro NCAP.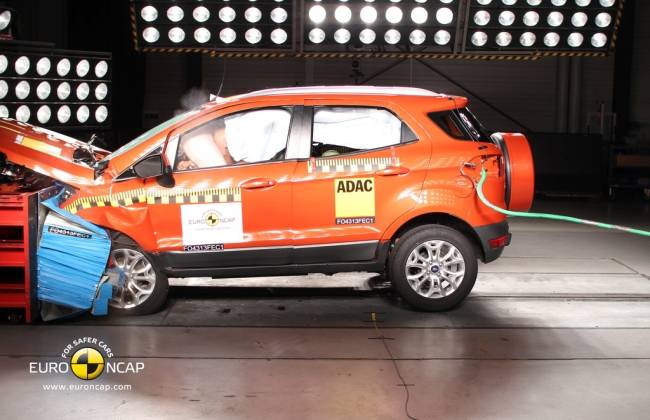 Mahindra Scorpio

Mahindra Scorpio is one of the most well built, go anywhere SUV of India. The getaway pickup and the SUV share the same platform and hence the crash test result will almost be the same. People opt for this masculine machine because of its toughness, drivability and reliability. Mahindra Scorpio comes with a 2179cc mHawk diesel engine which generates 120 bhp of power at 4,000 rpm along with a torque of 280 Nm between 1800 – 2,800 rpm. It enables the vehicle to deliver a mileage of 15.4 kmpl. The base variant offers a m2DICR engine which develops a power of 75 bhp at 3200 rpm and maximum torque of 200 Nm at 1400-2200 rpm. Scorpio Getaway pick-up with front airbags scored 3 stars in ANCAP Safety Rating.
Hyundai Creta

Hyundai Creta has been the Cherry on top of the success cake of Hyundai. Loved by all, this SUV has crossed 90,000 bookings and is still going strong. The petrol variant of Creta features a 1.6L VTVT engine carried over from Verna. This engine produces 121 bhp of power and 151 Nm of torque. Also, Creta is offered with two Diesel engine options; a 1.4L CRDi and a larger 1.6L CRDi. Made in India, Hyundai Creta with dual airbags scored 4 stars in Latin NCAP. It scored 15.57 out of 17.00 in adult occupant protection and was able to get 29.87 out of 49.00 in child occupant protection. Lets look at the video of this SUV going through the ultimate test.

Hyundai Santa-Fe

Another offering from Hyundai which defined styling in its segment was Santa-Fe. The car looks mean and has a presence which is hard to ignore. This mammoth is powered by a 2199cc diesel engine which can produce 194.3 bhp of maximum power at 3800 rpm along with 420.7 Nm of peak torque between 1800 to 2500rpm. The car scores 5 stars in the Euro NCAP crash test.

Mahindra XUV500

Another Mahindra in the listing is XUV500, which was Mahindra's attempt to enter the luxury SUV space. The car is loaded with features and is the perfect value for money offering. The facelift looks mean and with the "whiskers"it manages to create a strong presence. It is powered by a 2.2-litre, mHawk engine capable of producing 140bhp at 3750rpm and a torque of 330Nm between 1600 to 2800rpm. This SUV with dual airbags bagged 4 stars in the ANCAP safety rating.
Test Description
The impact takes place at 64 km/h, The car is made to strikes a deformable barrier that is at offset.

Latin NCAP Defines the Front Impact Test as "Frontal impact test is based on that developed by European Enhanced Vehicle-safety Committee as basis for legislation, but impact speed has been increased by 8 km/h. Frontal impact takes place at 64kph (40mph), car strikes deformable barrier that is offset. Each car tested is subjected to an offset impact into an immovable block fitted with a deformable aluminium honeycomb face. This impact is intended to represent the most frequent type of road crash, resulting in serious or fatal injury. It simulates one car having a frontal impact with another car of similar mass. As most frontal crashes involve only part of the car's front, the test is offset to replicate a half width impact between the cars. In the test, this is replicated by having 40 percent of the car impact the barrier. The barrier face is deformable to represent the deformable nature of the cars. This test is a severe test of the car's ability to survive the impact without suffering passenger compartment intrusion."
Video and data source: (NCAP) New Car Assessment Program
Was this article helpful ?
0 out of 0 found this helpful