Evolution: Maruti Wagon R
Modified On Aug 26, 2015 04:21 PM By Manish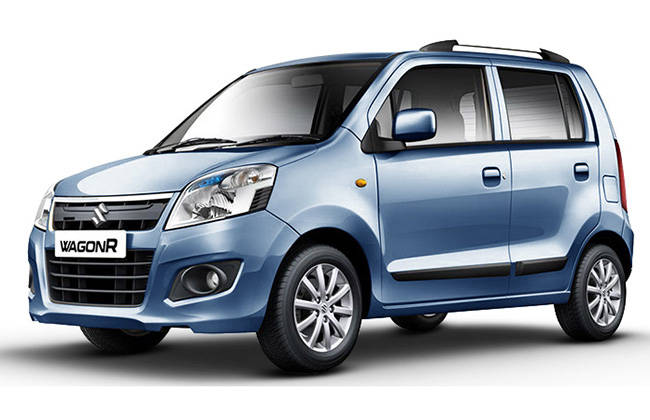 Today, Maruti Wagon R is one of the most sought after cars on sale in India. The 'R' in its name, stands for recreation. Maruti launched Wagon R in the country in 1999. Since then, the car has been leading the path for the company in the A segment of Indian car market. The Wagon R has proven to be Maruti's ace and has been changed over time to incorporate features that meet the need of the Indian driver. Over the years there have been many face-lifts and alternate fuel models, which helped Wagon R hold its own. The car is also responsible for introducing many industry-firsts. Wagon R was one of the first cars, which used the "tall wagon" or "tall boy" design, in which the car is designed to be tall with a short bonnet and a vertical hatchback. This helps the car maximize its cabin space, while maintaining kei car dimensions, which is a Japanese category of small vehicles. Wagon R is the best-selling kei car in Japan since 2003 and has been a profitable car for Suzuki since its introduction in India. Since then, the car has crossed sales mark of 15 lakh units and continues to be the fourth best seller of Maruti Suzuki after Alto. So lets take a look in to the history of Maruti Wagon R.


Generation 1
The first generation Wagon R offered features like power windows and power steering, which back in 1999 were considered luxuries. The car was able to stand its ground against stiff competition from rivals like the Hyundai Santro, which were introduced two years ahead of the Wagon R. Maruti capitalized on Wagon R's USP of space and comfort, bestowed by its "tall boy" design by launching it with a competitive price. The car featured a 1061cc engine that produced 67bhp and offered a fuel-efficiency of 12.9 kmpl.
Duo LPG
Seven years later in 2006, Suzuki launched a LPG version called DUO, which was introduced for the F10D engined variants. This gave the driver an option of running on petrol and/or LPG. The car also got aesthetic overhauls with a redesigned grille and tailgate. In addition, the car also featured accents of chrome. Safety was also given particular attention and the car received safety features like ABS and Airbags. The LPG alternative gained substantial popularity due to an improved mileage of 14km/kg.
Generation 2
The second generation of Maruti Wagon R was officially launched in 2010 and was based on an all new platform. The car offered three fuel configurations for its 998 cc-68bhp engine. The KB10 engine was made of aluminum, which provided weight reduction, enabling it to produce 58bhp @ 6200rpm in its CNG variant and 61.6bhp@6200rpm in its LPG variant. The car also featured aesthetic modification like a redesigned grille, bumper, bonnet and tailgate. The car also experienced incorporation of design features like addition of creases, chrome accents etc. the car flaunted new headlamps and new tail light clusters. This particular generation of cars came loaded with all kinds of features, in terms of both safety and comfort. The car offered cruise control, electric ORVM, sunroof, key-less entry, GPS navigation amongst other comfort features. The car was also available in an Automatic variant.
Stingray
The Stingray was another aesthetic update of Wagon R with a more aggressive approach. The company turned its modest looking Wagon R into a bold, dynamic looking hatchback. The car showcases restyled bonnet, projector headlamps- which are industry firsts, flashy chrome grille with LED lights and a large air dam on the front bumper. The car also has new alloy wheels, side skirts, rear spoiler, chrome garnish on back door, Stingray decal and a new tail lamp. The car also showcases 'Stingray' strips on the door-sill, plus blue door-well lighting up front. With updated looks, the car also offers updated mileage with a fuel efficiency of 20.5 kmpl.


Also Read: Maruti Suzuki Alto Evolution