Essence of a car Warranty
Modified On Oct 20, 2015 01:26 PM By Prithvi
Do you own a car but are worried about the extra wear and tear that it stands to face during the course of time? Well, for that automakers are offering warranty on the models sold by them in the Indian market as of today. In such a scenario, one may ask what is it exactly that a car warranty stands to entail for the end consumer. In simple terms, it is a guarantee given by the manufacturer covering different aspects such as electrical and mechanical parts of your vehicle. This particular policy also covers defects wherein the concerned part or device would be changed without any additional cost.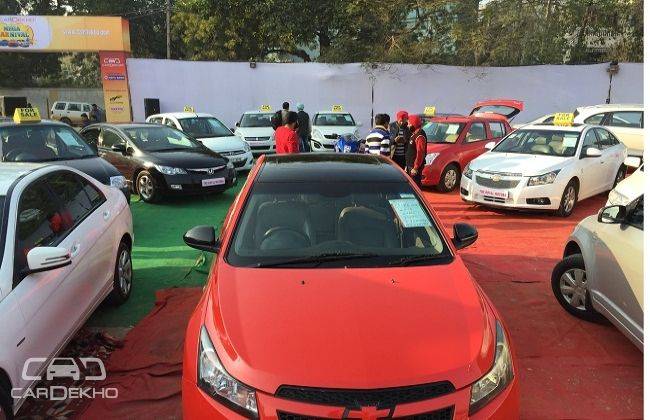 How does it work?
At the time of purchase, be it any brand there is always a fixed warranty of 2 years or a set number of kilometres, whichever one comes before as a standard facility. However, in accordance to that, authorized dealers on most occasions try to convince you as a customer to go in for an extended warranty at an additional cost of a couple of thousand rupees which is by far the best thing to do. The reason for this is that your vehicle gets covered for a fix period of 5 years wherein the consumer has peace of mind and is assured that in natural circumstances if there is any issue with the vehicle, the dealer would replace the faulty part without incurring any cost.

Under which circumstances can the warranty be void?
On a general note, when a customer decides to get their vehicle serviced from an un-authorized dealer due to escalated costs, then the warranty stands to lapse almost immediately.
Honda
Honda Car India on the sale of its vehicles offer a standard warranty of 2 years or 40,000km, whichever comes earlier across the entire product line-up. However, beyond that through its authorized dealer there is the option of taking an Extended Warranty for a nominal amount before the expiry of standard warranty.

During this duration if your vehicle is experiencing any sort of a problem, then it is the duty of the authorized dealer to repair or change the defective part as per the warranty norms at zero cost. This is inclusive of no labour cost which is a good thing for the end consumer.
Also Read: Impact of reduced fuel prices and excise duty changes on passenger cars sales
Ford
Ford's standard warranty is of 2 years or 1,00,000kms, which one ever comes first. There is also the option of extending it by one – two years at a nominal price which would be specified by an authorized dealer before the expiry of Factory Warranty.

Maruti Suzuki
As for all Maruti cars, there is a 2 year or 40,000kms standard warranty (whichever one comes first) from the date of purchase. Apart from this, under their extended warranty program one could prolong the cover by one to two years by paying a nominal amount to an authorized dealer.

Having said this, Maruti has two categories for this option namely Gold and Platinum. Under Extended Warranty Gold, it is 3 years or 60,000kms (whichever comes first) from the time the vehicle left the dealership with its first owner. Whereas in Extended Warranty Platinum, it is from 3-4 years or 80,000kms (whichever one comes first) from the date of purchase.
Also Read: Essence of a car Warranty
Hyundai
Unlike most manufacturers, Hyundai Motor India has a different policy when it comes to car warranty. Hyundai for that matter offers a 2 year basic warranty on Eon, Santro, i10, i20, Elite i20, Xcent, Accent, and Verna with unlimited kilometres guarantee. Whereas for Elantra, the basic warranty is of 3 years or 100,000km, whichever one comes first, followed by New Sonata that caters to 4 years or 100,000km and Santa Fe that provides a 3 year or 100,000km warranty.

Note that all Hyundai owners can avail Extended Warranty prior to termination of the basic warranty for which we suggest that one refers to the Owner's Manual to find out the time period and amount to be paid to be able to do so as pricing differs from model to model.
Chevrolet
Chevrolet in India are catering to a 3 year warranty or 100,000km (whichever one comes first) as standard. During this course of time if any part of your vehicle develops a defect, then it can be easily replaced via an authorized dealer without incurring any cost.

As for Extended Warranty one can look at this option wherein the cover is prolonged by one or two years at a very nominal price and could be purchased two months prior to the lapse of the standard warranty.
Volkswagen
German passenger car maker, Volkswagen features a 2 year warranty as standard with an unlimited kilometre scheme. Apart from this, there is also a 3 year warranty against any defects in their paintjob which is not common facility provided by other manufacturers in the market. This is not all, Volkswagen is also offering a warranty on its anti-corrosion perforation which can be extended to 12 years for more details on this do refer to the car manual.

On issue of general extended warranty, it could be taken for a year or 80,000km (whichever one comes first). Plus there is also a 2 year option or 100,000km (whichever one comes first) with a nominal cost attached to this cover.
Nissan
Nissan carries a standard warranty of 2 years or 50,000km (whichever comes first) from time of delivery to the first owner. While for the case of an extension, there are an additional 2 years or up to 80,000km after the expiry of the standard warranty.

Going by all this, one thing is clear that safeguarding the interest of an owner is utmost important however, the duration and cost involved could be different from manufacture to manufacture. Having said this, each one of them have different terms and conditions to avail such covers for which one could either refer the owner's manual or an authorized dealer so as to get an updated list of do's and don'ts. Rest is assured 'the peace of mind' will always be there once you have taken such a warranty. If not then do not hesitate to get one immediately.
Given that the cost of ownership is an essential criterion, automakers are leaving no stone unturned to woo the end consumer in the competitive yet lucrative market of automobiles.
Also Read:
Was this article helpful ?
0 out of 0 found this helpful