Cheaper Diesels: An Urban Threat!
Modified On Oct 20, 2015 03:12 PM By Akshit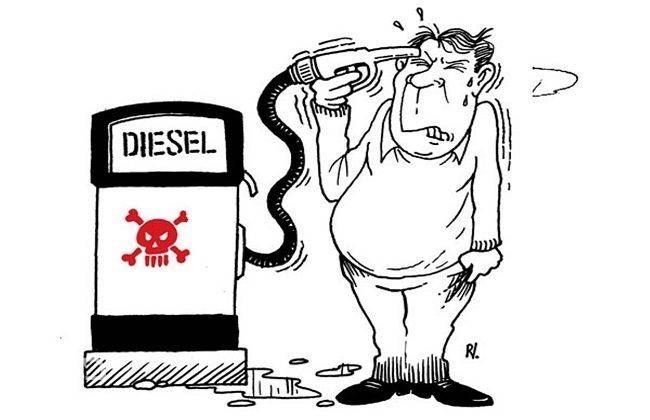 A 2-cylinder 800cc engine, sounds exciting? Not really, but seems economical for sure. These are the specs of Maruti's first in-house developed diesel engine, which is set to debut in Celerio very soon, and will also power one of its LCV. This will be India's smallest oil burner after the arrival, while the Chevrolet Beat with 936cc being the one, till date.
Also Read: BMW 320d GT - A Perfect Weekend Getaway Vehicle
Approximately 50 horses under the bonnet, with no major technological advancements, still so much anticipation, all thanks to the fuel efficiency obsession in the country. The engine is claimed to return over 30 kilometres for a litre of diesel, which is enough to overshadow any of the cons, and moreover will act as the USP of this latest iteration of Celerio.
Being a Maruti, it will be easier on the pockets too. Most likely a sub-5 lacs offering, that too with a superlatively efficient engine, that's how country's largest car manufacturer by quite a margin, has left no stone unturned to make this product a big hit.

But what about the environment- which is dying due to literal exploitation, roads- which are getting overfilled, and what in reference to road safety and public health as well. Are all these important to just an extent of shouting over primetime media show or for a featured article in a newspaper?
Almost every Sunday, supplements of every leading newspaper and special shows with famous personalities in the panel, can be seen talking about environment. Read it right- 'talking.' But when it comes to the actual world, where is the implementation?
A subsidy of mere INR 75 crores was granted for the promotion of alternative fuelled vehicles in this year's budget. Is that enough for letting people choose a car with non-conventional fuel over the regular ones, considering the reliability issues as well as unavailability of infrastructure for such vehicles.

Also Read: Best driving destinations around Mumbai and Pune
Both petrol and diesel are harmful for the environment, but the latter has a way more dangerous impact. Let me explain- the exhaust from a diesel vehicle is a complex mixture of thousands of gases and fine particles that contains more than 40 toxic air contaminants. These include cancer-causing substances such as benzene, arsenic and formaldehyde, as well as other seriously harmful pollutants.
And the microscopic particles in diesel exhaust are less than one-fifth the thickness of a human hair, small enough to penetrate deep into the lungs and bloodstream, causing inflammation, asthma attacks, heart attacks and strokes, and worsening lung disease in all age groups.

Alongside, the World Health Organisation says long-term exposure to these particles alters the way our brains grow and can be a reason for its improper functioning as well.
This is not an article against any product or company in particular, rather is prospective angle over the aftereffects of what we are doing. The car manufacturers are right in their own direction, as are we, but stricter laws and more importantly wider mindset is what is actually needed.
Having said all this, now it's completely our choice. Choosing money over environment is still very difficult to digest, but compromising our lives for it, is it really worth? Sometimes, it is required to think in-materialistically, despite being in this materialistic world.
Also Read:
Was this article helpful ?
0 out of 0 found this helpful