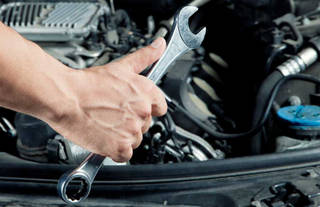 The basic mantra stays: Be nice to your car and it'll be nice to you!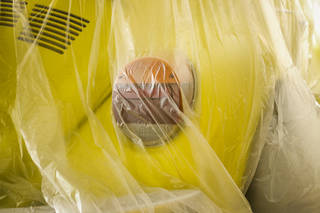 For many, it's a dream come true to buy a new car and some of us keep our cars as prized possessions for several years. If you want to make the most of your car, here are a few guidelines which will n

Holi can be a nightmare if you're looking to protect your car away from getting stained from revellers playing with colours. It's all the more painful if the upholstery or other parts of the interior

From long drives to short road trips, hauling the kids to and from sports practice to taking them for a movie, your car gets messy and filthy every now and then. It is important to keep your car clean

We live in very skeptical world full of myths and mysteries. When it comes to automobiles, here are the 6 most popular/common maintenance myths that you might encounter-

We all know engine oil is the lifeblood of the car. Apart from preventing metal surfaces inside the engine from grinding together and tear from friction, transferring heat away from the combustion cyc













Not Sure, Which car to buy?
Let us help you find the dream car

Engine oils are of different types for different abilities. But all the engine oils have some general properties that are default. Here are some facts that you must know about engine oils.

While in the middle of life's daily hustle, you might not be able to take proper care of your car. But this ignorance can add extra wear and ultimately, shorten the life of your vehicle. Keeping your

We all want our cars to be in a healthy state, just the way we want our bodies to be fit and fine. I don't think it will be wrong to say that on most occasions we care more about the overall health of

Side moulding stuck to the doors of your car are both useful and design important features. They protect the doors from scratches when you accidently open them suddenly against a wall or pillar, and t

Tyres are the feet of a vehicle, your car may have massive horsepower or the best fuel efficiency around but to maintain the best of these you need to take care of your tyre. It is the only contact of

There might occur a day when you want to roll down the window and it'll simply refuse. As power window switches are used extensively, they might fail one day. These switches might face wire corrosion

With advancement of technology, car overheating is not a common problem anymore. However, there are still probabilities that your car can overheat due to some faulty part or lack of cooling agents. It

Often you must have heard car reviewers and drivers using terms like oversteer and understeer to describe the handling characteristics of a car. It's not the thing that only professional experience, b

Your car's alternator is the component responsible for charging the battery, which also acts as the source of electricity while the engine is running. If this vital system stops working, the car's bat
Stay Updated. Subscribe to Cardekho News
*Ex-showroom Price in New Delhi
×
We need your city to customize your experience