10 Tips To Keep Your Car Young Forever
Modified On Oct 27, 2015 08:42 PM By CarDekho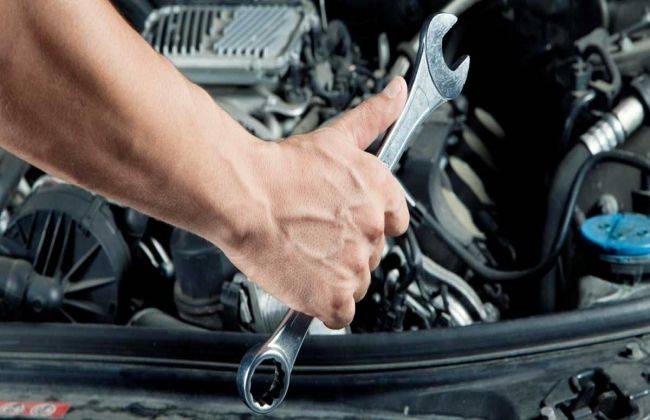 While in the middle of life's daily hustle, you might not be able to take proper care of your car. But this ignorance can add extra wear and ultimately, shorten the life of your vehicle. Keeping your car running for a longer period need some regular checks as recommended by your car manual. Here are a few car care tips to help you extend the life of your vehicle:

1) Follow the car's owner manual
Take a look at the owner's manual and follow the car's recommended maintenance schedule. Following it, will help you avoid costly problems and ensure the full benefit of the manufacturer's warranty. Be cautious and drive gently
Observe the speed limit and avoid sudden starts and stops. Avoiding abrupt braking, aggressive turns and erratic acceleration minimizes the wear and tear, saves fuel and reduces wind resistance, all that costs money.

2) Check and change engine oil regularly
If oil level in the engine is not maintained properly or is not changed on regular intervals, the mechanical parts inside will stop working smoothly and will ultimately wear out due to the friction produced between them.

3) Keep the tires properly inflated and aligned
To preserve your tires from wear and tear, keep the wheels aligned and properly balanced. Check your tire pressure regularly and rotate them every 10,000 km so that they last longer. Keep them properly inflated and replace the worn out ones as soon as possible.

4) Keep up with the fluid levels
Apart from the engine oil, keep a regular check on the transmission fluid, brake fluid, power steering fluid, and a mixture of water and coolant that reduces heat. Change these equally important fluids on regular basis or as suggested by the service manual.
5) Schedule preventive maintenance
Except the yearly car maintenance, try to schedule a preventive check up of your car at least twice a year with a trustworthy mechanic.

Wash and wax your car regularly: Washing your car and keeping the interior clean will help your vehicle look great. Keeping your vehicle waxed, washed and tidy prevents rust that damages the finish.
6) Get the junk out of your trunk
Mileage is affected due to heavy loads in your vehicle. Avoid carrying extra weight in your car as it reduces the fuel economy.

7) Take your car onto the highway
Try to avoid frequent trips with a cold engine or take your car on regular drives in stop-and-go traffic. If not possible, take the vehicle on a route where you can drive it on a highway speed once in a month at least for 20 minutes. This is important, so as to heat up the engine and burn off the condensation that attacks both the oil and the internal parts of the engine.

8) Protect your car from weather
Park your car in a garage or a covered parking area or use car cover to protect it from the sun, rain and snow.
9) Notice minor problems, before they turn big
Do not avoid minor maintenance or easy repair work. There are numerous little problems that will ultimately require your attention and money.
10) Listen for the odd sounds and vibrations
Turn off the radio once and listen for any odd noises, both at the idle and driving conditions. If you notice the vibrations or sound to be unusual, take your car to a mechanic.
Was this article helpful ?
0 out of 0 found this helpful