Engine Oil and its Types
Published On Nov 04, 2015 09:28 AM By Bala Subramaniam
We all know engine oil is the lifeblood of the car. Apart from preventing metal surfaces inside the engine from grinding together and tear from friction, transferring heat away from the combustion cycle, dispersing and holding carbon deposits and other waste particles in suspension, engine oils also minimize exposure to oxygen and thus oxidation at higher temperatures. But, more than the oil itself, choosing the right type of oil is also important. We take a look at the different types of engine oil.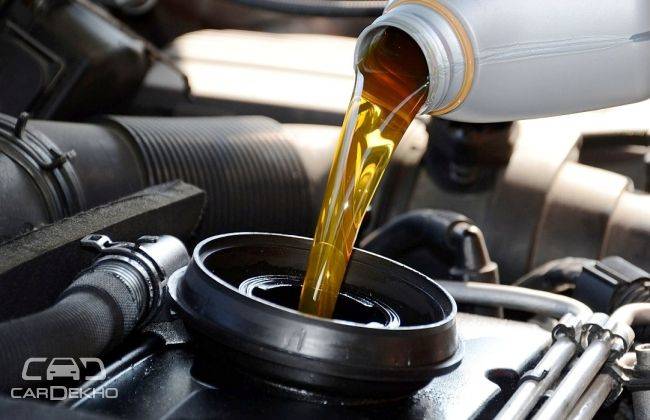 Types of engine oil
So, now that you know how viscous your oil should be, it's time to go and buy the oil. But there's another problem. There are endless rows of oils of different types and now you have to choose which one. There are many varieties of engine oils that are available for your car and they are based on what your preferences are - do you want conventional oil, or synthetic oil, or oil for either mileage or performance.
Conventional Oil - The cheapest of the lot, conventional oil are most often used for cars that have lower engine capacity and low travelling range. These oils need frequent changes than the others.
Premium Conventional Oil - The most standard new-car oil, premium conventional oil is available across all the leading brands and is the most recommended one. These oils are available in the most common viscosities with ratings that cover almost every type of car.
Mobil Super 1000 products are a range of quality premium mineral motor oils designed to provide a high level of performance and protection under most operating conditions. Mobil Super 1000 is meticulously engineered for today's tougher engine specifications. It provides very good engine protection and extends engine life with excellent wear protection and excellent engine cleanliness.
Fully synthetic Oil - Made for high-tech engines, the fully synthetic oils have superior performance in viscosity index and protection against engine deposits and offer long lasting performance. The synthetic oils perform better at low temperatures with easier flow and provide maximum lubrication at high temperatures. The downside of the synthetic oils is that they are more expensive in comparison to conventional oils and premium conventional oils and they are not always necessary for most engines. So, if your car engine doesn't raise the need to use one to improve its performance or life, synthetic oil will only be a useless expense.
Mobil 1 0W-40 is a 100% advanced fully synthetic engine oil formulated with the Proprietary Multi-Layer Anti-Wear Technology. The Mobil 1 0W-40 grade delivers the viscosity required by many European car builders. Exceeding industry standards and the major leading builder requirements is the cornerstone of the performance reserve that keep Mobil 1 0W-40 performing well after conventional oils cannot. It provides unsurpassed protection for high-tech multi-valve engines, helps keep your engine running like new, improves engine protection during the critical start-up period, excellent high and low temperature performance and low fuel consumption formula.
Semi-synthetic Oil - Basically a mix of conventional and synthetic oils, the semi-synthetic oils combines best of the both. Semi-synthetic oils offer better lubrication at higher engine temperatures and protect in case of heavy engine loads. These oils are not as expensive as the fully synthetic oils and are preferred by SUV car customers because they do offer better protection at lesser expense.
Mobil Super 3000 XE 5W-30 is synthetic high-performance low ash engine oil designed to help prolong the life and maintain the efficiency of the Exhaust Car Emission Reduction Systems in both diesel and gasoline powered automobiles. It helps to maintain the efficiency of the Exhaust Emission Reduction systems in both diesel and gasoline vehicles; permits extended operation at elevated temperatures without oxidative oil thickening and oil breakdown; provides excellent fluidity at low temperatures allowing easy winter starting and rapid oil circulation around the engine; suitable for use in both gasoline and diesel engine passenger car and light commercial vehicles.
High-mileage Oil - As the name suggests, high-mileage oils are for the ones who look to extract maximum efficiency from the engine to go longer. The high-mileage oils are added with seal conditioners which help in expanding internal engine seals, thus increasing their flexibility.
Was this article helpful ?
0 out of 0 found this helpful