Better than Dzire, and obviously Verito
I have used both Dzire and Manza (particularly the Quadrajet) for a few months, though i own none. I have used them in city and also in long run. In fact, except in hilly tarrain, i have used both of them in most of the road/traffic conditions that one generally comes across. In every crouded place I always saw more dZires then any other car. I decided to give in asomewhat detailed annalysis, to come to a conclusion as to which one is better, and why. There a long stand realiability factor associated with Maruti. And that it right as well. But comparing thease two cars, PURELY on performance and comfort ground i think Manza outscores Dzire. Trust me, though technically the same fiat engine in there in both of them, but Manza seems to have got everythiing right with regard to how to best you it.
Write your Comment on Tata Manza
1
g
gagan
Mar 4, 2015 10:26:26 PM
Tata ki sab cars 2yrs tak he car rehti hai Uske baad to gharuka(jugaad) bann jatti hai....
Reply
1
v
vijay singh palra bhvjvjhhuhhubuhuubhu
Nov 25, 2014 1:06:08 PM
Hshdhdhddhs sbhshsdbbddb bshshshshshssh sbdhshhdjdjdjdjs sjsjdjdjsj
Reply
1
v
vijay singh palara bhvjvjhhuhhubuhuubhu
Nov 25, 2014 1:05:47 PM
Ggsghhsvhshsbs shhhsbsbd hhdsbdv hshxhbsbsbs hdhdbhh xjsjdbd dbsjdbbs
Reply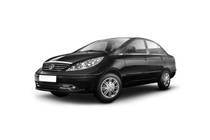 This car model has expired