Ford Ecosport 2000 Km Long Term Review: Cutlet Helps Setting Up A Home
Published On Feb 12, 2020 By Nabeel for Ford Ecosport 2015-2021
The EcoSport isn't known for its in-cabin space. And hence, I could understand my friend's disappointment when I showed up in Cutlet to help him and his fiance move into their new home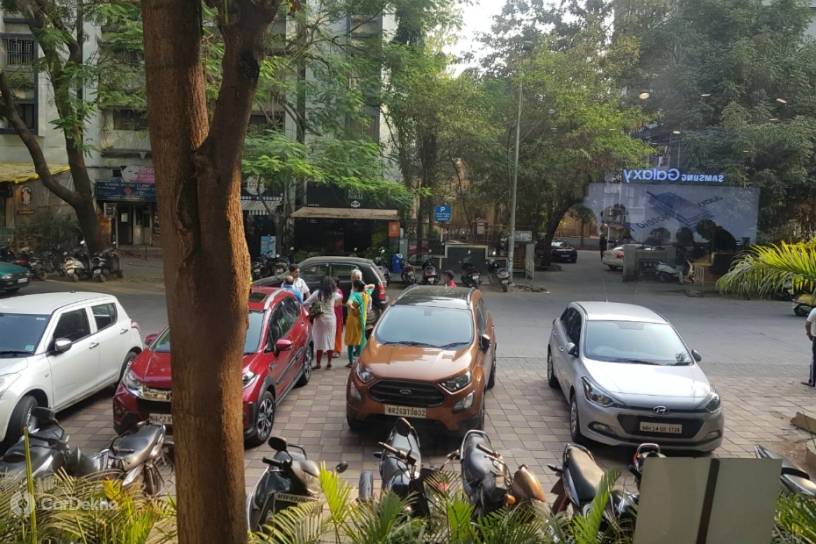 It's wedding season and I am in at the age where most of my friends are getting married. And being the guy with the easiest access to a wide variety of cars, I was given the responsibility to help transport my friend's newly bought items like a washing machine, and a whole lot of essentials from a supermarket to fill up an empty house. Naturally, when I turned up in an EcoSport to do so, some questions were raised, mostly about our friendship. But I had my faith in Cutlet.

The first item on the list was a washing machine. After hunting multiple stores, we finally found a good deal on a display machine. This meant that it did not have a cardboard box and extra packing. This left me in a dilemma - should I be happy that it would fit more easily in the car without the extra packaging, or should I be worried about damaging it over a speed breaker thanks to the car's stiff ride.

After the purchase was made, the machine was wrapped in bubble wrap and brought to the car. The EcoSport comes with a 346-litre boot space and further gets a 60:40 split. We decided to fold the '60' bit and slide the machine in. It was a snug fit after placing a piece of cardboard underneath for protection. This left enough space for three in the car and a 6.4kg capacity washing machine. Loading it was easy with the help of the storekeepers, but unloading was a bit tricky with the high boot lid and the side opening door. Also, everyone on aboard had mini heart attacks every time we went over a pothole.

After the washing machine was in place, it was then time to hit the supermarket. For those of you who have been to D-Mart, you'd know it isn't an expensive place. And when you spend close to Rs 15,000 there to buy household items, it then becomes a factor to worry about for the one with the EcoSport keys. One look at the three fully loaded trolleys at the cash counter and I knew that this was going to be a squeeze, especially because this time we did not have the luxury of folding the rear seats as there were four of us in the car. Going towards the basement, we devised a strategy to fill the three large buckets with smaller items to not waste any space.

Even with that trick in place, there was hardly any space left to fit all the groceries. And longer items like a floor mop turned our effort to load the car into a game of Tetris. Nevertheless, with some stuff on the rear seat, and others in the footwells, we managed to slowly make our way towards the newly acquired home. Once there, the to-be married couple was pleasantly surprised with the EcoSport's loading capabilities and I had a look of relief, having not over committed to the job with Cutlet.

While it wasn't the easiest thing to do, the EcoSport did manage to set up a home. Things that could have made it easier would have been a lower loading lip, a bootlid that swung upwards instead of sideways and a more cushioned ride. As a pseudo-owner, would I change any of that? Absolutely not. These quirks of the EcoSport are what keeps the drama alive and I would not trade any of that for more practicality.
Date Acquired: 20 November 2019
Km done when acquired: 9300km
Km done till date: 11,500km
Fuel efficiency: 16kmpl
Cheers: Folding seats, well-shaped boot, shopping bag hooks.
Sneers: Harsh ride quality, side opening boot gate.
Ford Ecosport 2015-2021 is Discontinued and no longer Produced.