Mahindra to launch Rs 4 lakh SUV in synergy with SsangYong
Published On Oct 20, 2011 02:52 PM By Ritesh
Mahindra and Mahindra in association with their newly-acquired subsidiary SsangYong is considering to launch a mini-SUV at an estimated price of Rs 3-Rs 4 lakhs in India. Codenamed as S101, also known as the 'Nano' SUV among the workers to emphasize on the compact size of the SUV, the new Mahindra SUV project is underway since past one year. The vehicle is said to be developed along with the Mahindra XUV 500 at the leading utility-vehicle manufacturer's Chakan plant in Pune.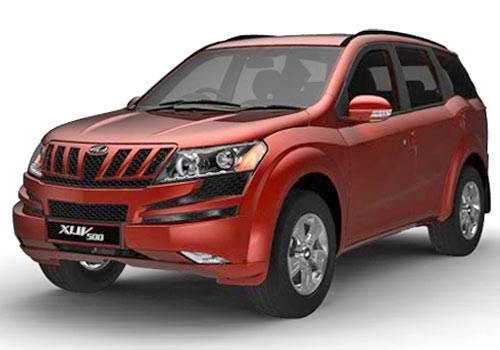 See More Mahindra XUV 500 Pictures Read More on Mahindra XUV 500
With the growing craze for the small hatchbacks due to their high fuel efficiency, at the same time thrilling the consumers with the off-road drivability, M&M has teamed up with the ace player in SUV segment SsangYong to develop the innovative car that scores high on both the points. The new vehicles are expected to be rolled out in another two years. The best part of the deal is the throw-away price of Rs 4 lakhs, where a premium SUV on an average sells at Rs 14 lakhs, for example Skoda Yeti.

See More Mahindra XUV 500 Pictures Read More on Mahindra XUV 500
M&M with the S101 project is mulling to make a breakthrough in the SUV segment in the lines of Tata Motors, which had successfully launched the world's cheapest hatchback Tata Nano back in 2009. In tandem with the Government's policy of levying low excise duty on the vehicles under 4 meters in length and the engine capacity of 1.2 L petrol and 1.5 L diesel engine, M&M has strategized to target the low cost for its upcoming mini-SUV. The Indian Government levies 10% excise duty on sub-four meter length vehicles against the 22% on the larger vehicles. The S101 SUV is expected to come affixed with a 1.0L or 1.2 L petrol engine and 1.5 L diesel engine. Currently a team of 100 technicians are said to work on developing the new SUV on various streams of engine development, body designs and styling. The S101 is the first project undertaken by M&M to jointly develop with SsangYong, which is likely to adorn the monocoque design similar to XUV 500.