These Top-5 Brands Should Enter India Right Away!
Modified On Oct 20, 2015 03:01 PM By Raunak
Indian automobile space is flooded with auto giants from across the globe both in luxury and affordable segments in over last two decades. It was the late 90s period, which saw the maximum no of interventions and the arena at that time was no longer dominated by Hindustan Motors or Premium automobiles, like before. Indeed they started losing grip over the market and are currently lost into the oblivion!
Today we have brand like Rolls Royce, Porsche, Lamborghini to Honda and Hyundai, almost everything from finest-of-the-finest to economical brands - are selling on our soil. But we are still devoid of plenty of automakers, that are doing great in other countries but are missing in our country. Let's see the brands that can thrive in India and should enter right away! Anybody listening?
Cadillac
Indians adored Cadillacs ever since and our vintage car shows across the nations are always filled with plenty of Caddys - am I wrong? Still Cadillac is missing from our luxury auto space, contrary to the fact that, Cadillac possess the strongest brand recognition in the country compared to others. Whereas its rivals like Audi, BMW and Mercedes are currently booming year-on-year! GM India are you listening?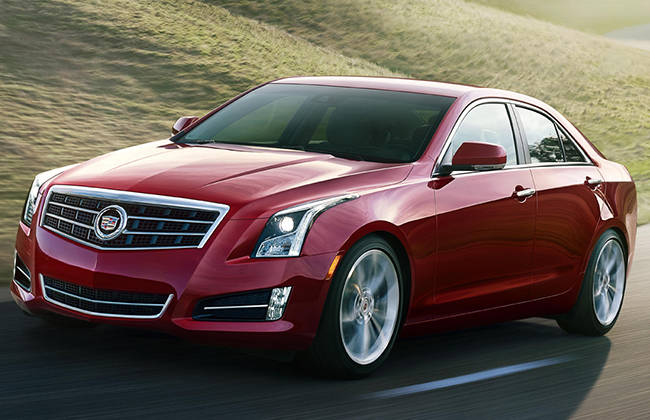 Also Read: 5 must watch documentaries for any petrolhead
Speaking of the Cadillac, present day Caddys still look apart from rest of its peers and retains the classic voluptuous Cadillac looks - the gangsta car! Looking at their portfolio in USA, the ATS sedan can handle entry level luxury brigade - Audi A4, BMW 3-Series and the new Mercedes Benz C Class. For the 5-Series, E Class and others, Caddy has CTS and the flagships in luxury space can be tackled by newly introduced Cadillac CT6. While the mighty Escalade can easily shake the luxury SUV segment. Let's see when will GM introduce their Cadillac brand in India, we hope the day is not far away!

Mazda

Mazda is sorely missed in the Indian auto arena, the Japanese automaker is present in almost every country from USA to Australia, across the globe. The iconic MX-5/Miata roadster maker's several affordable rivals are extracting good business from our country but still Mazda has overlooked India till now.

Also Read: 5 rarest supercars in the world
Mazda's mouth watering KODO - Soul of Motion design language makes their cars flashy and flamboyant. Mazda's latest offering CX-3 compact SUV flaunting company's KODO design cues can flourish effortlessly in the hugely popular compact SUV segment in India. Moreover, vehicles like Mazda 2 can stand in the premium hatch segment rivaling with Hyundai i20, Volkswagen Polo and others, like the car is doing in the European market with same opponents.

Peugeot - Citroen (PSA Peugeot Citroen)

Remember - Peugeot used to sell cars in India with a joint venture with Premier automobiles, but it didn't work out well and the French automaker flew from the country in 1997. But the 309 notchback they offered in India was totally a gem at that time and possessed one of the most refined engines, specially the Peugeot 1.5-liter TUD5 diesel. No doubt, indeed it was one of the best oil burners at that time. Moreover, this 1.5-liter TUD5 was also used later by Maruti Suzuki to plonk into the Zen D and the Esteem D. And Premier automobiles re-used this engine, after like over a decade, to re-launch themselves into the passenger car market with Rio compact SUV.

In 2011 Peugeot-Citroen also laid foundation stone for their new factory in Sanand, Gujarat but sadly the construction is on halt and the automaker's re-entry is still dicey. But with cars like 208 - the successor of the iconic 205 (hatchback version of the 309), Peugeot can easily ravish our premium hatches while Citroen's C4 Cactus, which recently won the 2015 World Car Design Of The Year Award can compete well in the compact SUV segment.

Subaru
Though Subaru never entered India but few of us have indirectly driven or owned a Subaru once in early 20s - any guesses? It was the Chevrolet Forester AWD petrol SUV-crossover, sold in between 2003-2007. General Motors popped in the Subaru Forester in India, when they acquired few stakes of Subaru from Nissan. But was later discontinued from the country as Toyota diluted the stakes of GM in Subaru in late 20s.

Chevrolet Forester was a jewel, an all-wheel-drive setup, horizontally opposed boxer engine, frameless doors - the SUV was epic! And indeed currently in fourth generation Forester has evolved beautifully and features powerful diesel engines too! Request - Subaru please enter India and offer it against Fortuner, Pajero and other premium SUVs!

Opel

The German automaker Opel treated us with Astra, Corsa and Vectra - brilliantly engineered German cars. Opel India also offered Corsa Sail hatch, it was powered by a 1.6-liter petrol motor and was very first go-fast hatches that entered India. Moreover, there was a Corsa Swing too - an estate version of the Corsa. But unfortunately GM wind off the Opel brand from the country and instead of it, introduced Chevrolet. But except few, Chevy cars in India did not taste much success like the Opel Astra or Corsa. Indeed these Opel cars are still cherished by few in the country and are maintained in top nick! We hope that GM India re-introduces the Opel brand in the country with Astra sedan, Corsa hatch and other cars like their compact SUV Mokka.

Also Read:
Was this article helpful ?
0 out of 0 found this helpful