Design Cues That Make Kia Cars Stand Out
Modified On May 09, 2019 04:13 PM By Sponsored
How important is design to a carmaker? And how important are the core values that shape such design?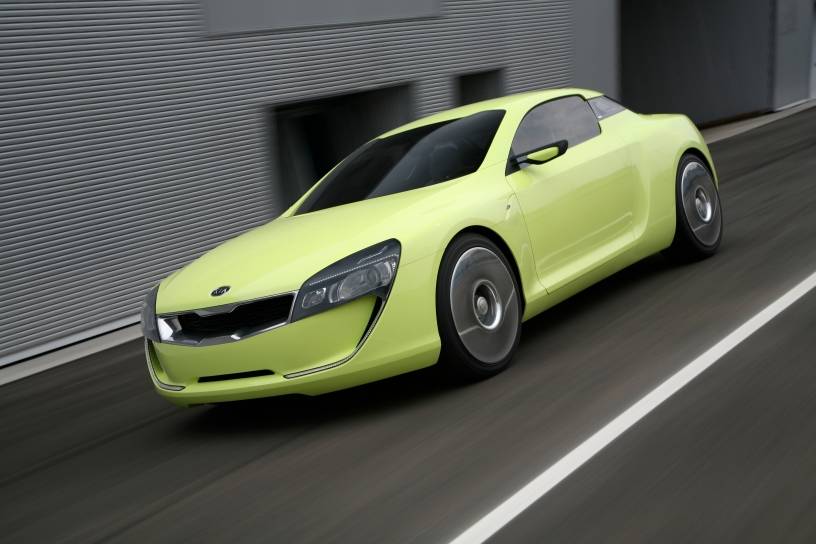 Kia Motors is gearing up to set up shop in India. The Korean carmaker has made a significant investment in the Indian market, setting up a new manufacturing plant in Andhra Pradesh. Globally, Kia Motors is a brand that has come a long way in a short while. Its cars are sold in over 172 countries through subsidiaries and partner dealers. What is it that makes them stand out? What is it that captured people's imagination and forced them to take notice of this brand from the far east? In short, three things. Its distinctive design philosophy, bulletproof reliability and product quality.

Today, we are going to focus on the first part - design philosophy. Back in 2006, Kia Motors identified that the design of its cars would be a core growth factor for them. It was then that the 'Tiger Nose' front grille we see on Kia cars today was first conceptualised. Kia showcased it on the Kee Concept shown at the 2007 Frankfurt Motor Show. Kia's plan behind the 'Tiger Nose' front grille was to make it the signature face of the brand. And more than a decade later, the 'Tiger Nose' still features on the front of Kia cars. It's a visual identifier that is now purely associated with the brand.

Another important part of Kia's design philosophy is the use of straight lines. Straight lines represent clarity, precision and distinctiveness which is reflected in the attitude and vision of Kia's designs. And while many manufacturers have design philosophies that keep on changing with the times, this is one of those elements that is part of Kia's core design philosophies.

Kia cars also have this stance that makes them look sporty even when they are standing still. This is an added benefit of its drop-dead gorgeous design that instills a sense of drama in the viewer's eyes, forging an emotional connect. The flared wheel arches, clean lines and stunning range of colour options just add to it. To sum it up, the stance of Kia cars is similar to that of a crouching tiger that is ready to pounce on its prey.

Kia's design is not just all about how the automobile looks from the outside but also how it feels from the inside. Case in point is its driver-focused cabin. Kia cars are known for their ergonomically designed interiors as all controls are within reach of the driver. Furthermore, Kia is also working on an AI (artificial intelligence) that can gauge the driver's emotions. It will then mirror those emotions by changing the ambient lighting of the interior. And while this system is not available on production cars currently, it is a logical step towards emotive driving in the future.

Over the years, Kia has been pushing the envelope when it comes to automotive design. However, the Korean carmaker stands firm over these four principles that can be observed in all the models they produce. Looking to the future, Kia cars will evolve but their core principals will remain the same.
Was this article helpful ?
0 out of 0 found this helpful