5 Reasons Why Your First Car Is Special
Published On Jun 08, 2016 07:33 PM By Tushar
Your first day in school, your first job, and the first time you get your salary. All special moments that give you memories for life. Well it's no different from the time you get your first car. You may have been given a new car or a hand-me-down from your parents or older sibling, but either way, the things you learn with your maiden ride will always bring a smile to your face in retrospect.
It is likely that you will go through a few cars in your lifetime, but there are a few reasons why your first car will always be the most special.
It Is Your Teacher
No matter how well you may have been trained before getting your driver's license, the true learning only takes place when you drive in the real world every day. You don't have the safeguard of a trainer and there's a lot your first car teaches you about driving. These are lessons that shape who you are as a motorist and the skills you gain can be adapted to drive every car that follows.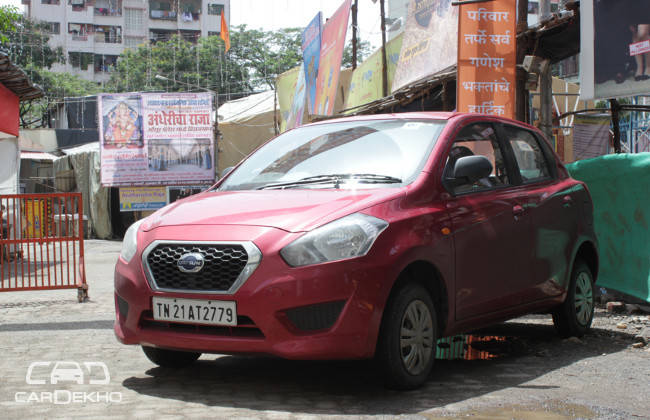 You also learn the value of money. Owning and running a car is no cheap task, and you truly understand why rising fuel prices pinch the pocket. Not to mention, driving teaches you how to be patient.
It Tolerates Your Abuse
No one is born a perfect driver. You may end up bumping into another car, or accidentally changing gear without pressing the clutch, but your first car takes all the abuse. It's one of the reasons why many people choose to buy a used car as their first, since you save yourself the pain of damaging something brand new.

By the time you've bought your 2nd car, you've become a better driver, but you never forget the car that helped hone your abilities in the first place.
Independence
Before you get a car, you've probably had to get around using public transport, cabs, or have a relative ferry you around. Having your own car gives you control, which is something we crave as teenagers. In fact, you start looking for excuses just to take your car out, whether it's to get a carton of milk or watch a movie that's playing in a theatre absurdly far away.
New Experiences

Freedom is a feature that isn't on the brochure. Your first car gives you access to new experiences and the freedom to skip planning. Whether you intend to go with friends, family or by yourself, your car is your guaranteed partner in crime. Road trips are among the best experiences in life. Set up a tent in the middle of nowhere, drive out to a popular eatery at midnight or just download a new song and see how much better it sounds while driving.
Bragging Rights
The pride of car ownership – it's delicious and addictive. It may be a humble hatchback with several scratches and dents, but it's yours and you'll defend each imperfection till your last breath. Park your car, turn back and feel the involuntary smile come up on your face every time you look at it.

Have any fun/interesting/amusing memories with your first car? Share them with us through the comments section!
Was this article helpful ?
0 out of 0 found this helpful