31 years: Maruti legacy lives on
Modified On Dec 23, 2014 06:29 PM By Prithvi
2528 Views

Write a comment
It was exactly 33 years ago when India got its now most popular auto brand in the form of Maruti Udyog Limited. Formed in partnership with Suzuki Motors Japan, the foundation of the firm was cemented through government and private partnership wherein the Japanese had 26 percent stake in the Indian arm. With production commencing in 1983, it was the Maruti 800 that first rolled out of the Gurgaon based manufacturing facility that went on to transform the way in which consumers perceived four wheelers in the country. Targeted more towards the common man, Maruti 800 took on Hindustan Ambassador and Fiat Padmini to go on to become the most iconic four wheeler in the Indian automobile history.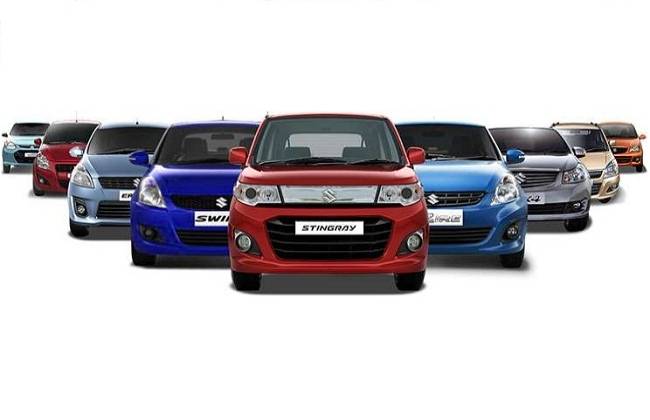 Maruti's commitment to create value through innovation, quality, creativity, partnerships, openness and learning had meant that for many years the company produced 40,000 cars year on year to become one of the biggest names in the auto sector. As of today, these numbers have raised to 1.5 million cars a year indicative of the fact that supremacy of the brand name is still alive in the mind of an end consumer. Currently a team of over 12,500 dedicated people working in the company help produce 14 models with over 150 variants. In order to support this sort of an inventory, Maruti has a service network in 1,454 cities while their sales setup is spread over 1,097 cities stating its massive foot print the country.

A look back at the past models to the current ones which make Maruti one of the most trusted names in automobile manufacturing:
800
A pure legend, the 800 was the first ever small to have been produced by Maruti. As old as the company itself, the 800 featured an 796cc petrol engine which produced a maximum power output of 40bhp during its time. It originally came with a 4-speed manual transmission however many years down the line Maruti brought in a 5-speed manual gearbox.

In reference to Indian automobile history, Maruti 800 has been in production for the longest period of time after the Ambassador. It is claimed that out of 2.87 million 800's produced during the product's lifecycle about 2.66 million were sold in India alone showing that kind of popularity it has amongst us Indians.
Omni

Manufactured as a micro-van back in the 1984, Maruti Omni now just known as the Omni was the second car to be launched. It featured a 796 cc inline four cylinder petrol engine; in fact this was the same power plant that came in the 800. Over the years, this model received a major facelift in 1998 and then in 2005 as it is still available for sale mostly for commercial purposes than private use.
Gypsy
Touted as one of the most robust SUV's till date, Maruti Gypsy is a four wheel drive vehicle that first made its appearance in the year 1985. It was based on the Suzuki Jimny SJ40/410 Series but unlike the European and Japanese spec this one is a long wheel base. Better known as MG410, it then featured a 1.0 litre 4 cylinder petrol engine that originally featured a soft top. However due to growing demand the soft top was introduced as an aftermarket fitment.

Mated to a 4-speed transmission, this carburetted engine produced 45bhp and came with the option of 4-wheel drive transfer case that featured 2 speeds. In 1993, its chassis was converted into a wide track thereby giving it an enhanced codename of MG 410W. In order to comply with new emission norms, the Gypsy was later in 1995 fitted with a catalytic converter, after which in the following year the company introduced a new aluminium 1.3 litre petrol engine that prolonged its life. This unit produces 60bhp of output with a new five speed transmission on board. The new name for it was Gypsy King.
Esteem
Originally referred to as Maruti 1000, courtesy its 1.0 litre engine on board, the Esteem did take the Indian market by storm. Its sedan profile won many hearts and converted into bumper sales when introduced back in 1994. Initially it came with a 1.3 litre carburetted petrol engine that produced a maximum power output of 65bhp before being given direct injection thereby increasing the overall output to 85bhp in the year 1999.

Sold side by side, 10 years later Maruti 1000 was discontinued due to dropping sales and the Esteem got a mid-life facelift comprising of new bumpers, lights and a rear spoiler in 2004. Subsequently, the company also offered a 1.5 litre diesel power plant during mid 2000's to provide something slightly different to the end consumer as diesels weren't in the trend then.
Zen
Introduced in 1993, Zen was another model that attracted many urban and small town dwellers towards it. The name in Japanese referred to 'complete' which was in its time apt for a consumer who had a small family. A 5-door hatch, Zen featured a 1.0 litre petrol engine under skin that churned out 60bhp and was mated to a 5-speed manual transmission.

Till the time that this hatch was in production there weren't much changes made to it until a decade besides the fact that the manufacture introduced body coloured bumpers on it. It was in 2003 that 3 door versions called 'Carbon' and 'Steel' were introduced into the market to give fans a sportier avatar by their looks. However the sales of these particular variants failed to take off due to their in practicality and a steeper price tag. 3 years down and it was given a new name Zen Estilo with a total different exterior design.
Swift
This particular hatch helped Maruti transform its fortunes in India since its inception in 2005. It was all due to its sporty exterior design which bore curves and bulges all around. Its power plant was the same 1.3 litre petrol engine that featured in the Esteem however in early 2007 Maruti got in a 1.3 litre diesel to expand its variant portfolio.

Due to a change in emission norms, its petrol line-up received an engine change in the form of a new 1.2 K-Series engine. Given this, in 2008 a sedan version of this popular hatch was launched in order to replace the aging Maruti Esteem. Unveiled originally as a notchback, Swift Dzire is currently being sold as a compact sedan in both petrol and diesel variants.
Celerio
One of the recent launches, Maruti Celerio aims to provide user the convenience of an automatic at a very economical price. Better known as 'Auto Gear Shift', the Celerio caters to 1.0 litre petrol engine that hands out a maximum power output of 67bhp.

Mated to a 5-speed automatic transmission its popularity seems to be growing due to its practicality due to current traffic condition especially in the metropolitans wherein this small car aims to provide better fuel economy similar to that of a manual.
Ciaz
Replacing the aging SX4 sedan, Ciaz was the last model to be introduced by Maruti for the year 2014. Its silhouette looks similar to its phased out 'Premium' sedan – the Kizashi, however when compared with rest of the competition in profile this vehicles looks very mature and sporty. The Ciaz caters to two engine options, one which a 1.4 petrol and the other a 1.3 diesel. Its petrol unit churns out 91bhp whereas the diesel provides 89bhp.

Both these power plants are matted to 5 – speed manual transmission. Further for sheer convenience there is the option of an automatic available in its petrol model. However the engine specifications remain the same, the only change seen herein is the transmission which offers a 4-speed auto gearbox.

With a vast history and technological know-how concerning automobile manufacturing Maruti Suzuki still remains one of the most preferred brands in the country. Its brand recognition, reliability, reach and cost effectiveness are indicative of the success story that this particular manufacturer has been able to knit for itself.
Was this article helpful ?
0 out of 0 found this helpful