Weekly Checklist for the Smooth Functioning of Your Car
Modified On Dec 21, 2015 12:04 PM By Ruchika
46530 Views

Write a comment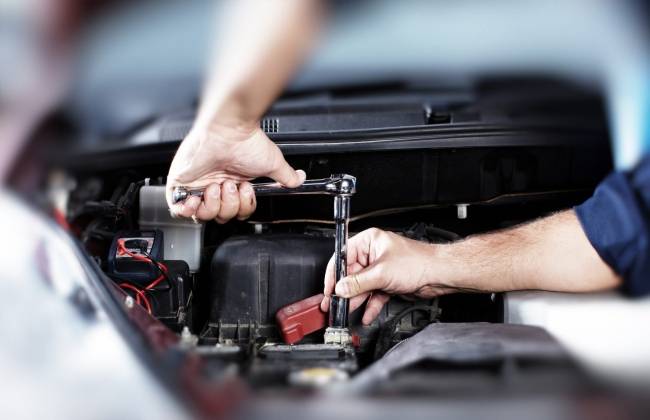 Your car takes you safely anywhere you want to go and in return, it just requires that you take good care of it regularly. Taking care of your car is important for its smooth running and for your safety as well. You don't need to be a car enthusiast or a mechanic to perform the basic regular inspections and tune-ups of your car. Learn a few simple maintenance tips to avoid any accident or injuries. Spare some time and make sure that these 11 things are examined every week to keep your car reliable, safe, and road-ready.
1. The Engine Oil

A clean and correct level of oil in your engine keeps your car running smoothly. Check your oil level by simply by pulling out the dipstick and note the mark. Checking the oil level regularly is a good practice to catch leakages. Change the engine oil as recommended by the manufacturer or mechanic on a regular basis.
2. The Tyre Pressure

Improperly inflated tyres cause blowouts resulting in worst cases. Also, the wrong level of inflation can decrease your fuel efficiency. Check your tyres every week for correct tyre pressure using a tire pressure gauge. Keep your tyres inflated with correct pressure as recommended by the tyre manufacturer.
3. The Brakes

Don't wait for that shrieking sound to figure out that the brake pads have worn out. Always have a pro check on your brakes so that they work efficiently in those panic stops also and prevent an accident.
4. The Battery

Examine your car battery for signs of wear and corrosion. As soon as you notice that your car doesn't start up as effortlessly as it used to be, check all the contact points of the battery. Clean those contact points up that are gummed up by the battery components.
5. The Transmission Fluid

Facing difficulty in shifting the gears while driving is not something that can be ignored for some time. To keep your car in your control always, ensure that the transmission fluid is topped up to the right level and is changed regularly so you can shift transmission smoothly.
6. The Alignment
Bad alignment affects the way how your car manages on the road. Keep a regular eye on your alignment and adjust it as needed to make sure your car responds perfectly when you steer.
7. The Windshield Wipers

Replace the wipers as soon as you figure out that its blade is coming loose, cracking, or any gaps in the coverage when they are operating.
8. The Spark Plug

Check the spark plugs of your car customarily and also, replace them when needed. As they play a vital role in your car's fuel combustion mechanism and can stall your engine.
9. The Air Filter

Make it a regular part of your car maintenance routine to check the air filter and replace it when needed. A clogged air filter blocks the proper air passage through the engine and increases fuel consumption.
10. The Lights – All of Them
Headlights, turn signals, reverse lights, brake lights or any other light on your should function properly. Check all the lights of your car on a regular basis to avoid any kind of misunderstanding and to prevent accidents.
11. Wash Your Car Regularly

Besides going through all the regular maintenance keep your car clean and wash it daily to prevent your car from being affected by the climatic factor that may eat up the vehicle's exterior.
It may take an hour or so to perform a weekly check of your car but believe us it can save fuel, money and even lives sometimes. So take care of your car faithfully and it will take care of your safety on the road. It takes a short amount of time to check these important functions, but can save money, fuel, and even lives in the long run.
Was this article helpful ?
0 out of 0 found this helpful