5 problems due to longer engine oil drain intervals
Modified On Sep 02, 2015 10:45 AM By Bala Subramaniam
2722 Views

Write a comment
It is not without reason that we call engine oil the lifeblood of the engine. And it is not necessarily for just the reason that oil runs through the engine. It is called so because the engine oil performs several critical functions that assist in maintaining optimum engine performance and maximizing engine life. And it is necessary to follow oil service intervals as recommended by the respective manufacturers of your brand. To postpone or extend the oil service intervals will lead to several risks and we list some major ones.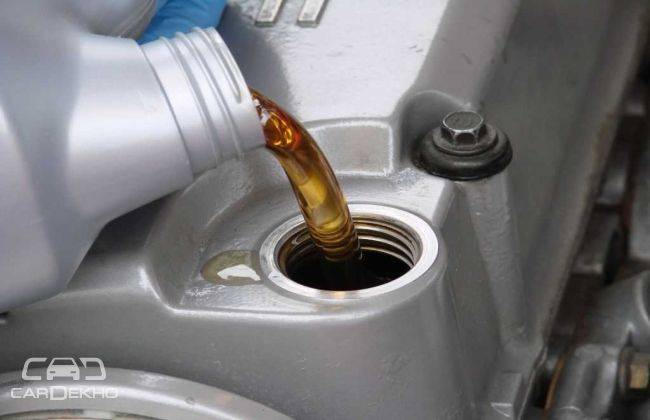 1. Increased oil soot levels
One of the main duties of engine oil is to keep the engine parts running smoothly by collecting and suspending the dirt particles. By extending the oil drain interval, you also increase the amount of soot in the oil, thus decreasing its ability to work efficiently.
2. Reduced bearing life
The reduction of bearings' life will be reduced through many factors including fuel dilution, coolant leaks, abrasive wear and corrosion. With extended drain interval, the levels of abrasives, fuel and coolant increase in the oil thus leading to removal of the bearing overlay and cause damage to the bearing linings.
3. Damage to engine
Missing the oil drain interval will lead to engine damages, resulting in minimizing engine durability and safety. Extended oil drain interval will also lead oil contamination eventually leading to loss of engine power.
Learn more about how an engine oil works inside your car's engine.
4. Cam shaft failure
To lower emissions, manufacturers have been continuously improving cam metals, hardness, surface finishes etc to increase fuel injection pressures. If the soot in the engine oil goes overboard, the abrasive wear between rocker shaft and rocker bearing will increase leading to rocker arm failure.
5. Increased metal in oil
When you extend your oil drain interval, the metal particles suspended in the oil also increase along with the kilometres your engine does.
Was this article helpful ?
0 out of 0 found this helpful